Beautiful video of Amazing Grace sung in the Cherokee language!
Cherokee County, Alabama – Religion and the Law
HUGH CARDON'S HISTORY OF CHEROKEE COUNTY, ALABAMA
 Part IV
Mr. Hugh Cardon wrote the following history of Cherokee County on the occasion of the 100th anniversary of the county in 1936. This history was published in the COOSA RIVER NEWS on Friday, August 7, 1936. Mr. Cardon was a much respected historian of the county and a collector of antiques and Indian artifacts. He died February 11, 1953. The Historical Society collected a number of his articles written for the public, published them from time to time. The following article was preserved by Mr. J. Robert Embry of the Blanche, Lookout Mountain Valley, Little River Area and loaned it to the Historical Society.
Cherokees became preachers
Native Cherokees were not only converted to the Christian faith but became preachers and exhorters. Notable among the Christian preachers were John Arch and Thomas J. Meigs, the first being affiliated with the Moravian church and the latter with the Methodist church. As a matter of fact, when the whites started settling Cherokee County in the 1830's, they found that most of the Indians had been converted and were members of the Methodist, Baptist Presbyterian, and Moravian churches.
Learn about the religious difficulties our ancestors faced in the 17th century with the historical fiction series, Tapestry of Love  – inspired by true events and an actual colonial family who settled on the Eastern Shore of Virginia in 1638 and migrated to Alabama in the 1800s
Amazing Grace sung in Cherokee Language with words written on screen – beautiful!
You can also listen to this song and more on Spotify
Thomas J. Meigs, full-blooded Cherokee preacher
Rev. J. D. Anthony, a son of Rev. Whitfield Anthony, one of the first immigrants to Cherokee County, in an article which appeared in the GADSDEN TIMES, in Nov. 1875, mentions especially the work of the Indian Methodist, Thomas J. Meigs was a full-blooded Cherokee and, according to Rev. Anthony, spoke English fluently for a red man. However, he positively refused to preach, pray, sign, or ask a blessing in any language except the Cherokee.
Rev. Whitfield Anthony inquired of him as to why he did not preach or use the English language when with white people and Rev. Meigs replied, "De Postle Paul says, No preach, no pray, in unknown languages; 'dat's it, why I no do it."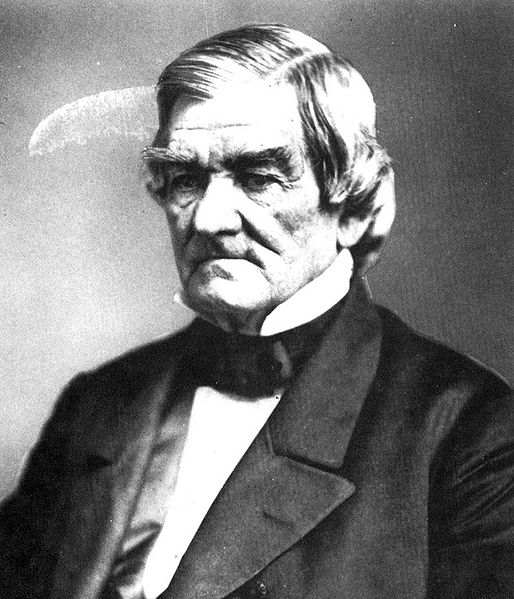 Chief John Ross
No history of Cherokee County would be complete without paying a tribute to John Ross, the greatest of all Indian statesmen. As a preface to the remarks concerning John Ross, It is appropriate that we reflect for a moment on the Cherokee system of government.
Cherokees established a mounted police system
As early as 1807, the Cherokees had written laws. At a council held in Broomtown Valley in 1807, a Light Horse Guard, or system of mounted police was established. The proceedings of the meeting at Broomtown in 1807 were reduced to writing and so far as is known this rule establishing a mounted police system was the first written law of the Cherokee nation.
In 1820, the Cherokee people met in council and agreed that instead of the nation being ruled as a kingdom, that a republican government should be established. In view of this resolution, their territory was divided into eight well-defined districts which corresponded to our present system of counties. Each district elected a certain number of representatives to the council and the council in turn elected the chief.
William P. Ross succeeded his Uncle John Ross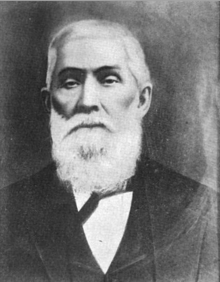 William P. Ross
The young man who was principally responsible for this organization of the republican form of government was John Ross, who succeeded Path Killer as the Chief of the Cherokee Nation. John Ross was born at Tahoovayah on the Coosa.
After his death in 1836, his nephew, William P. Ross, who succeeded him as principal chief, visited the old Cherokee nation east of the Mississippi, and on being asked where his uncle, John Ross, was born, said, "Somewhere down on the Coosa River in Alabama." Inasmuch as all the Cherokee Nation in Alabama was at one time in Cherokee County, there can be no doubt but that John Ross was born in what is now, or has been, Cherokee County.
Treaty to cede Cherokee lands fought by John Ross
In 1835, a missionary by the name of J. F. Schermerhorn, who was also the agent of the United States Government, entered into negotiations with John Ridge, Major Ridge, Elias Boudinot, and a few other Cherokees, for the purpose of drawing up a treaty ceding all of the Cherokee lands lying east of the Mississippi River. This treaty was consummated and ratified by the United States Senate, although it was rejected by ninety-five percent of the people.
John Ross valiantly fought this treaty and made numerous attempts to have it nullified, carrying his case finally to the United States Supreme Court. The Supreme Court in a famous decision written by John Marshall, in the case of the Cherokee Indians vs. Georgia, ruled with the Indians in practically all their contentions. However, Ross' efforts were of no avail as the Indians were removed by force, west of the Mississippi in 1837 and 1838.
Cherokees had an organized system of democratic government
Prior to their removal, they had perfected a well organized system of democratic government, they were seekers after knowledge, they were economical and prosperous, and as a result their lands, slaves, and looms were not only coveted, but actually seized by some of our white forebearers. The Treaty by which the Indian lands were seized constitutes one of the darkest page of our whole existence, and we cannot well condemn other people, or other nations for wrongs for which we have been equally as guilty!
Did you know that all E-books can be downloaded immediately from Amazon.com – Read eBooks using the FREE Kindle Reading App on Most Devices?