PERSONALS FROM TIMES DAILY
DEC. 15, 1894
FLORENCE, LAUDERDALE COUNTY, ALABAMA
Rev. W. F. Andrews
Sheffield Standard
The announcement that this popular young minister was not returned to Sheffield was received with universal regret. He has served the Methodist church for the last two years and has also been the principal of the Public Schools during the last scholastic year, and had entered upon the second term. Both as pastor and principal he has given, much satisfaction, and it is with the deepest regret on the part of our people that his connection with them as pastor, teacher and citizen is to be severed. We commend him heartily to the people of Florence and congratulate them that they have been so fortunate as to secure as one of their pastors, a man and minister of such gifts and graces as Rev. W. F. Andrews.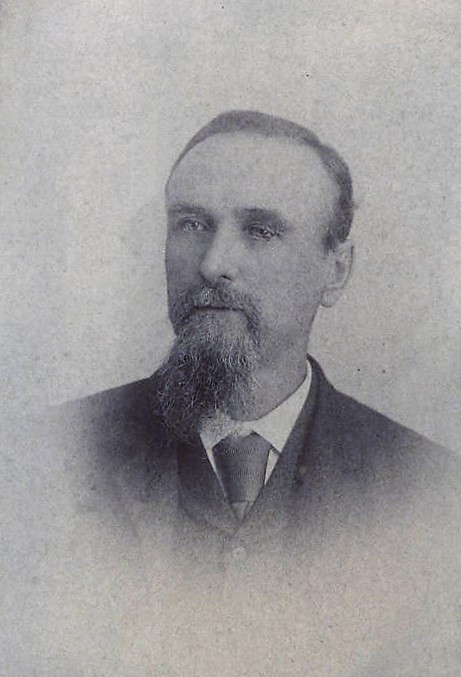 Hon. Jonathan McDavid Cunningham Lauderdale County ca. 1889 – (Alabama Department of Archives and History)
Hon. J. M. Cunningham
Montgomery Journal, Dec. 9 –
The subject of this sketch is a forceful member of the Alabama Senate. He is a fearless, painstaking and impartial investigator of all public questions and his skill as a legislator has been largely augmented by his services in the house during the session of 187607 and 188809 and in the senate during the last six years. Among other measures that have redounded greatly to the glory and prosperity of Alabama was the increase of one hundred thousand dollars in the appropriation for public schools made in 1889. This bill was introduced by Mr. Cunningham and with his usual zeal, earnestness and pertinacity he secured its passage over numerous oppositions. As a potential factor in the enactment of this beneficent law he is entitled to the gratitude of every friend of a liberal education of the masses. His course as a legislator has ever been characterized by prudence, fearlessness and patriotism. His high standing as a citizen, and great personal popularity is attested by his nomination for the senate in 1892, in a hotly contested primary by over five hundred majority, receiving in his home precinct 126 out of a total of one hundred and thirty votes. Mr. Cunningham is a prosperous farmer, having successful utilized, improved and advanced methods of agriculture. His name has been prominently mentioned in connection with the officer of commissioner of agriculture, and possesses to an eminent degree the essential qualification for this important position.
See More Personals and Genealogy information from Florence and Lauderdale County in ALABAMA GENEALOGY NOTES: Volume V 
Mr. Sam J. Bowen has two premium Berkshire boars for sale. Call quick, before they go.
Mr. Jas. H. Burns is added to the list of happy benedicts and rejoiceth in the arrival of a brand-new member to join his family circle.
The E. I. A. Band of East Florence was in town Monday night and paid the editor of THE TIMES the compliment of a serenade at his home – a consideration that was mostly highly appreciated. This band is an institution of our town of which we should all feel proud
It is said that a large number of North Alabama people who took Greeley's advice and went West, are now taking their own advice and coming back home
Mr. Thos. J. Phillips of East Florence rejoices with his friends at the arrival at his home of a daughter. It is auburn haired and weighs eight pound – a chip of the old block. Mr. Phillips steps light and high. He is taking music lessons in nursery songs
Rev. W. S.Brown will suspend services in the Baptist church Sunday night and his congregation will worship with the Methodist brethren
Prof. Walker R. Wood, of the Florence public colored schools, was married at the A. M. E. Church in this city on Thursday night to Miss Jannie R. Allen, in presence of a large audience.
Mr. Jas. K. Powers has been elected a member of the board of directors of the Alabama Chautuqua. President Powers is one of the best known educators in the State, and the honor just conferred will by worthily worn. At the same time, Mr. Powers will be a valuable acquisition to the official body of the organization.
Mr. Percy Linder, of Decatur, spent several days the past week at his old home here
Mr. Louis Friedman, formerly of Florence, and brother of Mr. A. Friedman is engaged in the mercantile business at Pensacola.
Mr. T. B. Ingram left Tuesday for Mississippi on business for the Florence Wagon Company.
Col. G. W. Karsner has been on the sick list this week, though not seriously so.
Capt. G. W. Brown has been in the city this week and received a pleasant greeting from his old friends.
The many friends of Dr. Anson West and family noted with sincere regret their departure last Monday for Decatur, the Dr's new field of labor. They carry with them the love and high regard of many faithful hearts here.
Mr. Edward Linn, whose marriage we noted last week, has returned to Florence with his bride.
Mr. Alexander Hannah, who went to Texas a year or so ago from the Cloverdale neighborhood, has returned to Lauderdale.
Mr. Walter Bennett, lately of Decatur, has returned to Florence and expects to remain with us.
Mr. M. Reisman was in Cincinnati this week replenishing his stock of goods. This is Mr. Reisman's second visit north for this purpose. A good sign.
We congratulate Receiver Ewin upon his appointment. Now let him show his metal as an iron man!
Mr. and Mrs. Allen Green have moved from Court street and now occupy their residence on Poplar street.
Mr. M. C. Cramblit, of London, Ohio, who some weeks ago bought the Jas. B. Thomas farm, near Cloverdale, has returned to take charge of his place. He was accompanied by his wife, who has returned to her Ohio home for the present. Both Mr. and Mrs. Cramblit are highly pleased with this section, and Mr. Cramblit says other Ohio farmers are coming here to invest.
Mr. David Shaw, of London, Ohio, is in the city, prospecting for a farm. He is well pleased and will doubtless invest.
Mrs. Bettie W. Waters, secretary of the Woman's Board of Foreign Missions for this (Presiding Elder's) district, is pressing her work with commendable zeal. The district society at present has no president, Mrs. West having moved away.
Representative Ott hs ben highly complimented for the energetic manner in which he pressed his circuit court bill through the legislature. The Professor seems to have got the hang of things in Montgomery and is "striking out."
President Jas. K. Powers and Judge H. C. Jones are in Montgomery this week.
Miss Wylodine Hardin, who has been studying art in New York, returned from that city, accompanied by her cousin, Mr. John Thompson.
Mr. N. C. Elting has been confined to his home several days this week by a slight indisposition.
Our people will be glad to know that Mrs. W. F. Hardin has bought the Stockell residence on North Pine Street and will make Florence her future home. Her host of friends are charmed with the idea of her making this city her permanent home.
Our thanks are due Mr. R. G. Banks for a pamphlet copy of the message of the Governor.
The entire family of Elder T. B. Larimore went to Huntsville Wednesday to join Mr.Larimore, who is conducting an interesting series of religious meetings there.
Elder G. A. Reynolds is at home on a visit, after an absence of some weeks engaged in ministerial work.
A. E. Walker, Esq. is in Huntsville attending United States court.
Mr. Henry C. Sherrod, formerly of Florence, returned this week to our city on a brief visit, crowned with high success as a musician and honored with many medals bestowed in foreign countries as the champion autoharpist of the world. While in town he was the guest of Mr. and Mrs. R. R. Malone.
Rare musical treat The musical given under the auspices of the ladies of the Methodist church in the handsome parlors of Col. and Mrs. Lefwich, on Wood avenue, Wednesday night last, was a most successful and delightful entertainment in all respects. The ladies in charge – Mrs. Malone, assisted by Mrs. G. A. Leftwich – had only a few hours to arrange the program, yet it was complete in conception and rendered charmingly. Mr. Henry C. Sherrod, the star of the evening, delighted the large audience with his music on the autoharp, and was liberally encored. Mrs. Piper, Mrs. Leftwich and Mrs. Ershine, with vocal and instrumental music, won unqualified applause. The male quartette was on hand also – and sustained their reputation.
Death Near Jacksonburg Mrs. W. M. Holleman died at her home near Jacksonburg on Wednesday last, after many weary months of delicate health, and on Thursday her remains were interred in the old Gov. Moore cemetery near Mars Hill. Mrs. Holleman was a good woman, whose loss will be severely felt in the family circle and by the community in which she lived.
Recital – Synodical College Miss Dawson, Musical Director of the Synodical college, will give a recital Tuesday evening December 18, in the College chapel. An evening of great pleasure can be expected by our music loving people. The friends of the school are cordially invited to attend.
The law and real estate office of Messrs. Jones & Simpson has been moved from Court street to the Bliss block, on Tennessee – room No. 2, upstairs
Mr. J. C. Foster, who was formerly chemist of the Philadelphia Furnace is in the city.
(Visited 727 times, 1 visits today)