Our ancestors learned many household tips over the years. Here are a few that may help today.
To remove dents in a wooden bowl or breadboard, cover the dent with a damp cloth and steam with an iron.
Removing stain from silver caused by eggs –  Apply salt with a dry soft cloth.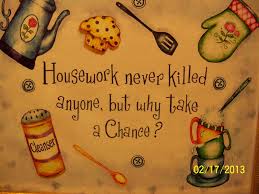 Cleaning glass and mirrors- A soft cloth wet in alcohol is excellent to wipe off plate glass and mirrors, and prevents their becoming frosty in winter.
To Brighten Gilt frames- Take sufficient flour of sulfur to give a golden tinge to about one and one-half pints of water, and in this boil four or five bruised onions, or garlic, which will answer the same purpose. Strain off the liquid, and with it, when cold, wash with a soft brush any gilding which requires restoring, and when dry, it will come out as bright as new work.