Times were hard after the Civil War, but people still kept their sense of humor. Here are some humorous and ridiculous tips for life from 1868
Transcribed from The Shelby Guide, Columbiana, Alabama May 7, 1868
PRACTICAL AND USEFUL RECEIPTS
To remove freckles cut them out with a razor and throw them away! They will never return.
To bring out a mustache, tie it to a strong string twenty feet long, to the other end of which attach a heavy smoothing iron and throw the latter from a fourth story window.
To procure a fair complexion, go to sea in a crazy old boat, and the first gale you get into your face will turn white.
To get rid of red hair, hold your head for a few minutes in a strong blaze of gas.
To preserve your eyes, put them in a bottle filled with alcohol.
To conceal bad teeth, keep your mouth shut.
To keep out of debt, acquire the reputation of a rascal, and none will trust you.
To become a competent bookkeeper, borrow all the books you can and never return them.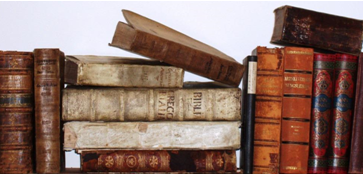 To "raise the stamps," say a funny thing on the stage.
To keep your doors from being broken open by burglars, don't close them.
To keep out of a fight, stay by yourself.
To keep from stuttering, don't talk at all.
Prior to statehood, Alabama was a vast wilderness with a large Native American population. It is only natural that when new immigrants from other states arrived, conflicts over the land would arise. Soon, these small conflicts exploded into war.
Alabama Footprints Confrontation is a collection of lost and forgotten stories that reveals why and how the confrontation between the Native American population and settlers developed into the Creek-Indian War as well as stories of the bravery and heroism of participants from both sides.
Some stores include:
Tecumseh Causes Earthquake
Terrified Settlers Abandon Farms
Survivor Stories From Fort Mims Massacre
Hillabee Massacre
Threat of Starvation Men Turn To Mutiny
Red Eagle After The War