Opportunity for established authors
There is a great  opportunity for authors to advertise their books on Alabama Pioneers for FREE. We are always looking for interesting stories from the past and if you are accepted as a contributing author on either www.alabamapioneers.com or our companion site, www.daysgoneby.me  your book/books can be advertised for FREE.
The procedure to be accepted as a contributing author is simple.
Email individual stories to

[email protected]

 – All stories for Alabama Pioneers must have a connection with Alabama's past.  Keep each story brief, one page or less.
Include personal photographs or pictures that you personally own or that are in the public domain to go along with the story. Be sure to provide the source for the photos and send each photo as a separate attachment in .jpg format.
If your story is accepted for publication, you will be informed in advance of the date of publication so you can notify your family and friends through email or social media. Ask them to share your story as well so it can receive maximum exposure.
Stories with Alabama connections will be posted on 

www.alabamapioneers.com

 and all others will be posted on www.daysgoneby.me
A brief biography about you will be provided at the end of your story with direct links to your books on Amazon.com. (See this contributing author's story for an example)

You don't have to be an established author to share stories
Create your own personal legacy on Alabama Pioneers.  Favorite memories aren't meant to be sequestered in photo albums or exiled to attics, they should be written down, preserved and shared.
One of the most frequent comments I receive by email is "I wish I had learned more about my parents and grandparents lives.  Now they are gone and it is too late."
It doesn't take long to write one story and when you share it to a website, all your family and friends can enjoy it.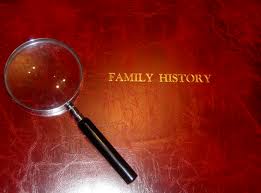 Stories unrelated to Alabama – Check our companion site Days Gone By Me
Many people read Alabama Pioneers, but have never lived in Alabama and wanted to share stories of their past. Check out our companion site, www.daysgoneby.me  where we accept stories from around the world. You can also email your stories to [email protected]  The same rules listed above apply to stories for www.daysgoneby.me. 

Create your own personal legacy
Create your own personal legacy and memoirs on www.alabamapioneers.com or our companion site
Start writing today. Your family and friends will appreciate the time and effort you made to preserve those stories for others to enjoy.
Discordance: The Cottinghams (Volume 1)

 – 

A novel inspired by the experiences of the Cottingham family who immigrated from the Eastern Shore of Virginia to Bibb County, Alabama
Filled with drama, suspense, humor, and romance, DISCORDANCE continues the family saga from the Tapestry of Love series with the children of Mary Dixon who married Thomas Cottingham.
Inspired by true events and the Cottingham family that resided in 17th century Somerset, Maryland and Delaware, colonial America comes alive with pirate attacks, religious discord, and governmental disagreements in the pre-Revolutionary War days of America.
(Visited 1,100 times, 1 visits today)