Politics grew heated in 1892 during the election for governor. Reuben F. Kolb was a candidate for a coalition of Jeffersonian Democrats, against Thomas Goode Jones, the incumbent Democratic governor.
From the Calera Journal News, Shelby County, Alabama, August 13, 1892
THE SITUATION IN BIBB
From private and public sources we get information from our old county, Bibb, of a sad and fearful political situation. The worst of it all is the news that comes from Six Mile, where the Kolbites and the Gideonites threaten to break up the long established Male and Female Academy, because that grand old instructor and Christian gentleman, Capt. R. H. Pratt, who has ever been foremost in every good word and work, dared to stand up for his convictions and support Jones and organized democracy. This is the feeling that exists in a community where in former times organized democracy, Christian unity, educational interests, good and peaceable society reigned supreme.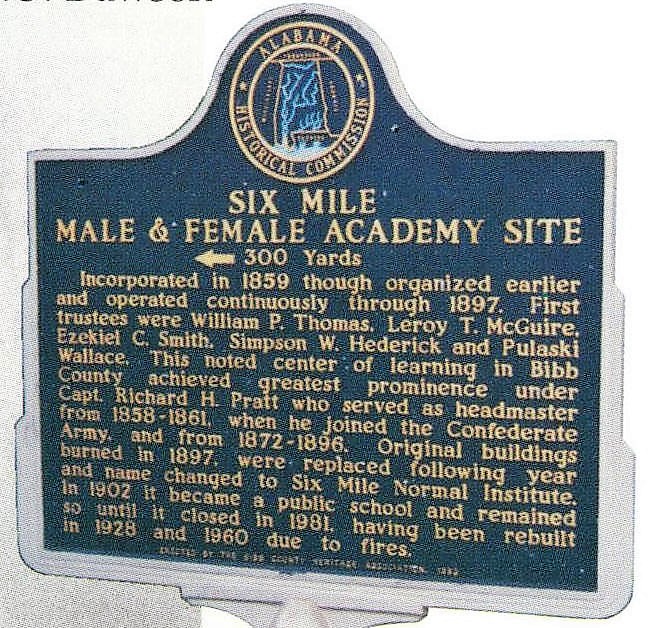 At Centreville, our successor in the newspaper business, Frank Connelley, who has openly and fearlessly denounced lawlessness and corruption in courts and in church, bossism and rottenness in office, is forced to leave the field as we were that he might make an honest living, and not be in danger of being ostracised and foully dealt with. The last issue of The Central Express has accounts of several shameful instances, where the Kolb-Adamsites acted more like Camanchas than civilized whites; buldozing was resorted to on the day of election, and boycotting has been practiced among neighbors. Disturbances and contentions are in churches and between families. This unfortunate state of affairs it is admitted by the best men in the county, had its origin with the organized alliances and under the teaching of its leaders.
Read more about this contentious election of 1892 at: Encyclopedia of Alabama
ALABAMA FOOTPRINTS Statehood presents the times and conditions they faced in lost & forgotten stories which include:
Who Controlled And Organized The New State of Alabama?
Tuscaloosa Had Three Other Names
Chandelier Falls & Capitol Burns
Alabama Throws Parties For General LaFayette
Francis Scott Key Was Sent to Alabama To Solve Problems