Throwback Thursday
From the Birmingham Iron Age Newspaper June 18, 1874
New apples are one dollar and ten cents a quart. Ten cents for the apples and a dollar for a doctor.
We are told that the City Council have resolved to get rid of the goats in our city. They will send to Africa and import a boa constrictor – starve him a few weeks (easily done in the present condition of the City Treasury), and then turn Mr. Boa loose among the goats. Good-bye, Billy. (see more about the goat story at this link: Throwback Thursday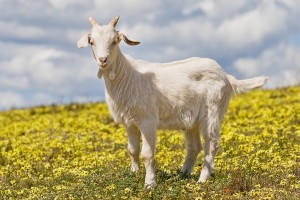 Two Blount Co., Ala., men Peace and Williams have patented a new gun, capable of firing one hundred and fifty shots a minute. Intended for use not only in battle, but in sports as well. A case on either side of the barrel, running nearly its full length, holds the cartridges, and when so loaded, the shooter has only to hold out the gun, shut one eye and pull the trigger till all the loads are discharged. The inventors are getting up a stock company to have it manufactured and introduced among those civilized people who delight in going to war or hunting.
The street tax this year has been fixed at $2.50. We known several who can't pay even that sum. What will our City Fathers do with such persons.
Mr. Chas. Linn paid off his hands – working on the Bank – in silver quarters, and their eyes grew to the size of – the quarters.
A U.S. Deputy Marshal arrested two men on last Saturday, near this city, for dealing in counterfeit money and raised notes. Their names are Beckley and Myers. Their trial will take place tomorrow.
About seven miles below this city, last Friday night, a man by the name of Squire Patton, was knocked off the track of the S. & N. Railroad by a locomotive, and nearly fatally injured. He was asleep on the track – had been to this city, and it is supposed had dissipated too much. He still lives.
So far, not a sack of western corn has been purchased in Talladega this year, and the indications are that none will be, for several farmers that we know of have corn for sale at 80 cents per bushel, and our observation is limited. The quantity for sale in this county is probably very large. (Talladega Mountain Home)
In Russell county a new destroyer of the cotton plant has been discovered. The are called the "bud" or "cut worm" and are said to exist by the thousand and are doing much harm. If the plant be tender, they cut it down even with the ground: if not, then the worm eats the bud away.
The Opelika Times has seen a fine specimen of southern raised clover, which measured forty-five inches in height and Dr. J. B. Barnett declares the whole crop was nearly as good as that.
Mr. W. H. Homer has shipped by express from Mobile to northern markets this year: 6,890 bushels peas and beans, 2,000 dozen cucumbers, 1,800 dozen squashes, 50 barrels beets, 25 barrels carrots, 5,000 barrels assorted vegetables, by the Mobile and Ohio railroad, 35,000 heads of cabbage, 1,000 barrels potatoes; by the Mobile and Montgomery railroad, 200 bushels beans and peas, 50 barrels assorted vegetables, 600 heads of cabbage, and shipments are still going forward.
Col. C. C. Langdon has been reelected President of the Mobile Agricultural Association. Mr. L. Brewer is 1st Vice President.
The Tuscaloosa Times of last week reports a disastrous drought in that vicinity.
Four Deer At One Shot – Our friend, Enoch Easterling, sends us word that he killed four deer at one shot, one day last week. Mr. E. lives 5 miles east of this place, and is well known to us as a man of truth and voracity. This statement is sustained by three other reliable gentlemen, who were in the hunt and saw the deer. (West Alabamian)
Senator Goldthwait has introduced a bill into the U. S. Senate, for the construction of a steamboat canal between Gadsden and Wetumpka. – The distance about 140 miles.
The Park – We are to have a Park in Birmingham sure enough. – Mr. Chas. Linn has secured the ground between the rail road and 1st Avenue, and between 19th and 20th streets, and will at once proceed to grade the lot, enclose it and adorn it. He will have a fountain in the centre, throwing up Village Creek water by the ton. No prettier spot in our city could have been selected for a Park, and we give Mr. Linn credit for his judgment in the matter. Linn Park will be a favorite resort of evenings for our sentimental lads and lassies.
A thirty five year old horse died in Lawrence county the other day.
A Mobile Insurance Company has obtained a judgment for $22,344 against the South and North Alabama Railroad Company for damages sustained by the sinking of a steamboat by striking their bridge over the Alabama river.
A Terrible Accident – Blount County, Alabama, June 12, 1874 – Editors Montgomery Advertiser – On yesterday a sad accident happened to the family of Mr. William Cook, who lives near Hanceville. His three little girls, the oldest about six years of age, while playing around an old well in the yard by some accident fell in and were all drowned. It is not known how long they had been in the well before their mother, uneasy at their protracted absence, began to search for them, and traced them to the fatal spot. She was then compelled to go a mile for assistance.
Married, yesterday afternoon, 17th inst, 4 o'clock, at the Powell House, in this city, by W. W. Moore, Esq., Mr. Will R. Copelin, of Bridgeport, Ala., and Miss Hattie Olmstead, of Olmstead Station, A. & C. R. R. No Cards!
We have received a kind invitation to attend the Commencement Exercises of the Tuscaloosa Female College, beginning on Sunday next, 21st inst. Sermon by Rev. Dr. Wadsworth, of Montgomery. Hon. Jno. M. Martin will deliver the Anniversary Address.
The Birmingham Chair Factory bids fair to be in operation soon. Mr. Kyle has gone West to procure the necessary machinery.
Rev. W. L. Kennedy has left our city for Texas. Mr. Kennedy is a kind, Christian gentleman, and we part form him with regret.
The Montgomery News says Tom Collins is in Birmingham. He was here; but got drunk and left for Tuscaloosa, on foot.
A Beautiful Garden – We dropped in to see our friend Dixon on 21st street, last Sunday afternoon. He has the prettiest garden in Jefferson county, and an extra fine kitchen garden. In the later we saw some fine French cabbage plants, and a variety of others – strawberry beds, luxuriant grape-vines, apricot, peach, cherry and fig trees. His flowers and plants embrace numerous varieties – all the varieties of geranium, dahlias, petunias, etc., and arbor vines, Irish juniper, magnolias, etc. Truly, Mr. Dixon is a man of fine taste and judgment. Hiss nearness to the Methodist Parsonage (now building), will enhance the value and pleasantness of that property. While on our visit to Mr. Dixon's we saw a panelled glass door for his residence, richly and very artistically ornamented with flowers and vines and golden lines. It will attract the attention of all lovers of fine art.
As a family historian, do you have friends and family ask you how to get started in family research? This is a hard question to answer in a few minutes. Refer them to the book below to help them get started in this fun hobby. Purchase several – Books make great gifts!
READ THIS BOOK FOR FREE ON YOUR COMPUTER!
THEN SIGN-UP FOR THE 30-DAY FREE TRIAL BELOW: 
(Visited 1,346 times, 1 visits today)