This Patron member article and more abstracts are available in the ebook ALABAMA GENEALOGY NOTES Volume I: or Click http://www.alabamapioneers.com/did-you-know-we-now-have-an…/ to see how to Become a Patron and unlock this story now.
Transcribed excerpts from the Birmingham Iron Age which was published on March 19, 1874, about people and events. WARNING! This STORY contains graphic language and should not be read by those who are offended by explicit statements. Please remember the time period in which it was written, but it has been transcribed here in its original wording to ensure historical accuracy.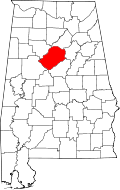 Grange meeting
We could not well do without his valuable services in the coming campaign. Hurra for the News!
Organization of the Jefferson County Council – Pursuant to call, delegates from the various Granges met at the Grange Room in Birmingham, at 11 o'clock, Saturday, March 14th. On motion, Col. P. G. King was called to the Chair, and R. J. Waldrop appointed to act as Secretary.Col. King then explained the object of the meeting in a few very appropriate remarks.
On motion, it was resolved to proceed to the election of officers for the remainder of the year, and that we elect the same officers usual in a Subordinate Grange. Also, that the officers elected enter at once upon their duties. The election resulted as follows, viz:
W. McAdory, Master;
W.J. Eubank, Overseer:
P. G. King, Lecturer
Rev. G. W. Basham, Chaplain
R. J. Waldrop, Secretary;
James Parson, Steward;
J. M. Franklin, Assistant Steward;
C. McAdory, Treasurer;
P. P. Moore, Gate-Keeper;
Mrs. Stinson, Ceres;
Mrs. N. F. Miles, Pomona;
Miss Rosa Saddler, Flora;
Mrs. P. G. King, Lady Assistant Steward
The officers then took the seats to which they had been elected and the Council took preparatory steps to the more perfect organization of the same.
Several resolutions having been offered and passed,
On motion, Resolved, That the present Lecturer, Col. P. G. King, deliver a public lecture to the people of Jefferson county at 12 o'clock the 13th day of April next, in the Court House at Birmingham.
On motion, Resolved, That a committee of three, consisting of C. McAdory, W. J. Eubank and W. A. Smith, be appointed to prepare and report a plan by which the Granges of Jefferson county may be enabled to purchase, and at reduced prices, agricultural implements, seeds, stock &c., in such quantities as they may demand.
On motion, Resolved, That the Birmingham papers be requested to publish, in abstract, the proceedings of this meeting.
On motion, adjourned
W. McAdory, Master
R. J. Waldrop, Secretary
Businesses and Organizations
Col. Robert Tyler – The Montgomery Morning News of last Saturday comes to us with the salutatory of Col. Robert Tyler, as editor. We rejoice that he hs again connected himself with the Alabama press.
The Eufaula Times, edited by Capt. Macon, has resumed publication- the weekly edition. We hope soon to see his daily.
Gov. Lewis has signed many of the State "obligations" and is still hard at it. We'll take that scrip at par. Send it along.
The Eufaula Railroad is washed up at Thompson's station.
Mr. T. A. Nixon is our duly authorized agent to obtain subscriptions in Jefferson and adjoining counties.
Mr. John A. Baker is our authorized agent for obtaining subscribers to this paper in Jefferson county.
Mr. S. W. Gillespie is our agent at Cullman, Blount county, to receive subscriptions and advertisements for this paper at our published rates.
W. O. Monroe is our authorized agent at Eutaw, Greene County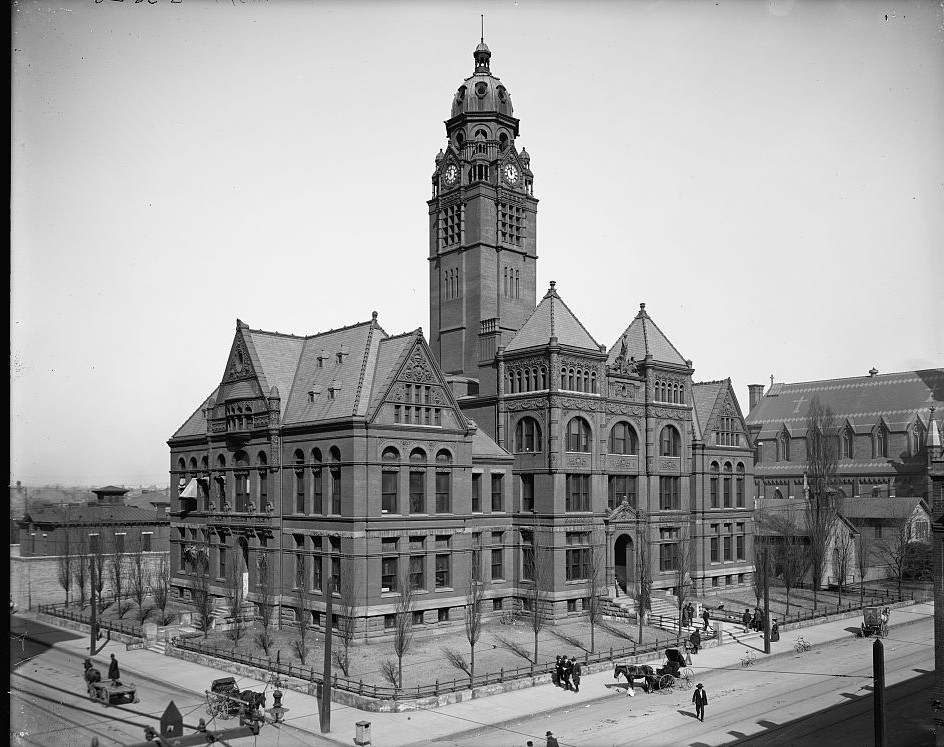 Marriages, Deaths and Personals
Hon. Thos. A. Walker is dangerously ill at his plantation near Bellevue in Dallas County.
Jasper N. Haney, lawyer in Selma, was arrested on Monday last on an indictment found by the Grand Jury for libel upon the Hon. Geo. H. Craig, Judge of the Criminal Court of Dallas county.
The Grand Jury in Montgomery have found twelve indictments against Jennie Yarborough. Another precinct to hear from.
John D. Duffell, residing near Clayton, has slaughtered a porker that weighed 478 pounds net, when 18 months old. The next time that hog is killed, he will weigh more.
Three attempts were made last week in one night to burn the town of Bladon Springs in Choctaw county.
Mr. Saffold Berney, late of Greene, is now connected with the Mobile Register as news editor.
A negro woman in Dallas County, aged 103 years, drowned herself in a creek because her daughter abused her.
There have been several fatal cases of meningitis among the negroes of the Belmont (Sumter county) neighborhood.
The election in Camden last Monday resulted in the election of W. R. Dortch, Intendant, and Messrs. Love, McDaniel, Barrett, Bloch, Jones, hart, and Kittrell, Councilmen.
A short time ago, a talented but dissipated person, calling himself Dr. St. George Douglass, became a teacher in Troy, Pike county. The Troy Messenger now contains an account of the horrible crime he committed on a young girl 11 years old, by the aid of ether. He was taken out by the enraged people, and whipped nearly to death and castrated.
TABLE OF CONTENTS
Introduction
Birmingham Iron Age
February 1874
Birmingham Iron 1st edition, 1874
February 12, 1874
February 19, 1874
February 26, 1874
Birmingham Iron Age
March 1874
March 5, 1874
March 12, 1874
March 19, 1874
March 26, 1874
Birmingham Iron Age
April 1874
List of Jurors Drawn for the Spring Term 1874
April 2 1874
April 9, 1874
April 16, 1874
April 23, 1874
April 30, 1874