Our ancestors valued colors in clothes and look for ways to keep them from fading when washed, but using turpentine to set colors and sugar of lead to wash calico dresses was dangerous. (Click here to read about the fatal attraction of lead and how sugar of lead was made)
How To Wash Colored Garments
Delicately colored socks and stockings are apt to fade in washing. If they are soaked for a night in a pail of tepid water containing a half pint of turpentine, then wrung out and dried, the colors will "set," and they can afterwards be washed without fading.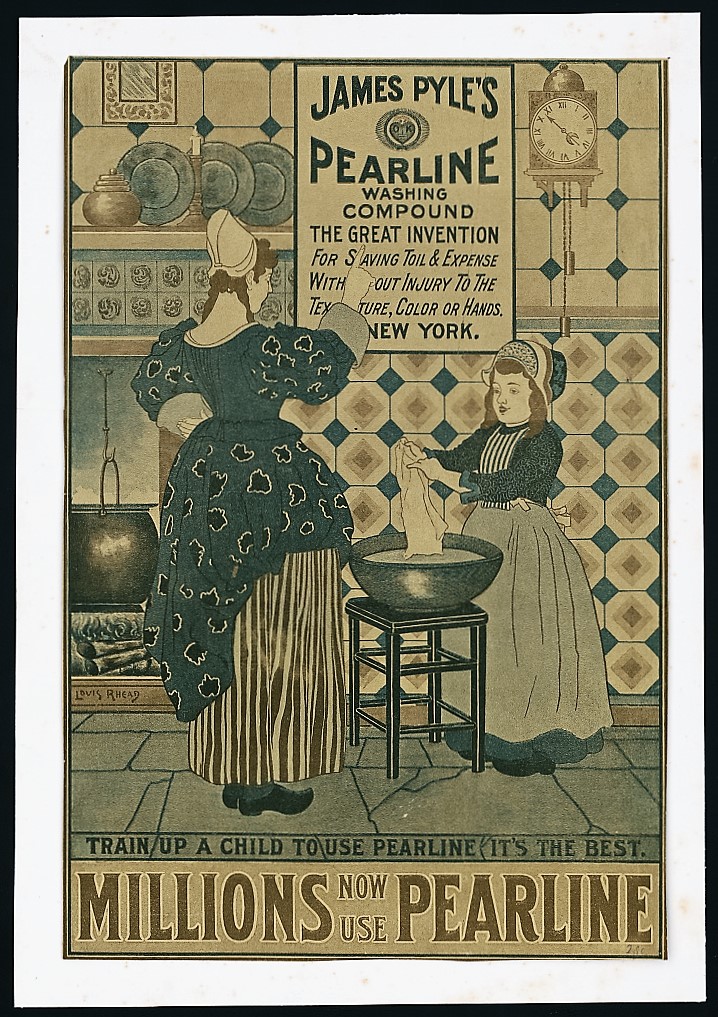 Washing compound poster ca. 1910 by artist Louis Rhead (Library of Congress)
For calicoes that fade, put a teaspoonful of sugar of lead into a pailful of water and soak the garment fifteen minutes before washing.
Vinegar of the Four Thieves was a recipe that was known for its antibacterial, antiviral, antiseptic and antifungal properties for years. It was even used to cure the Bubonic Plague. See Thomas Jefferson's recipe and

 

in

 

VINEGAR OF THE FOUR THIEVES: Recipes & curious tips from the past 

Now in paperback, makes a great gift!