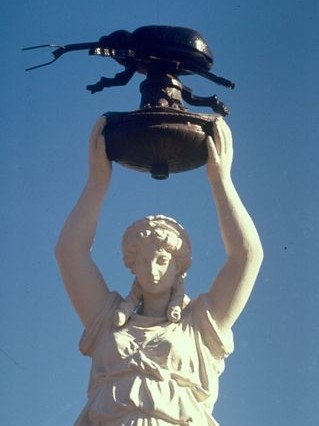 Click to learn how to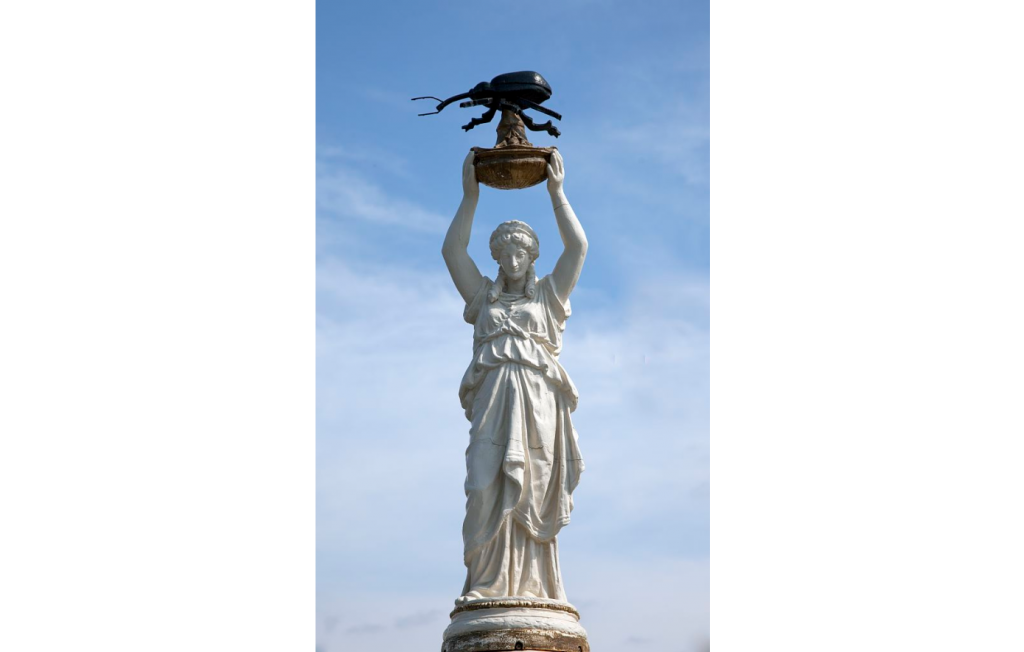 Boll weevil monument (Carol Highsmith, Library of Congress)
The boll weevil was not always so honored in Alabama where cotton was king. On September 3, 1910, boll weevils were first discovered on Alabama soil in Mobile County. The devastation the insect would cause to cotton throughout the South ultimately spurred agricultural diversification away from "King Cotton."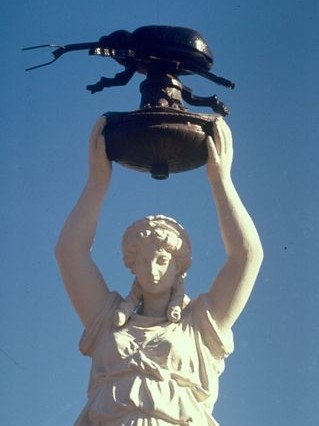 By 1918 farmers were losing whole cotton crops to the beetle. Faced with financial loss, farmers began to diversify their crops and quickly met with success.
Bon Fleming, a local businessman, came up with the idea to build the monument, and helped to finance the total cost. As a tribute to how something disastrous can be a catalyst for change, and a reminder of how the people of Enterprise adjusted in the face of adversity, the monument was dedicated on December 11, 1919 at the intersection of College and Main Street, the heart of the town's business district.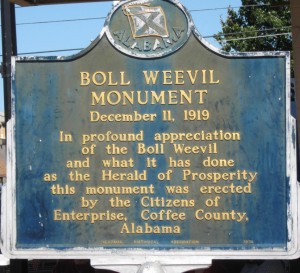 The monument depicts a female figure in a flowing gown with arms stretched above her head. She raises high a trophy which is topped with a larger than life-size boll weevil. The statue stands atop an ornately detailed base which supports two round streetlamps. The base stands in the center of a fountain, which is surrounded by a wrought-iron railing. The monument stands more than 13 feet (4.0 m) tall.
You can now give a gift of Amazon Prime  = click this link to learn how - Shop Amazon - Give the Gift of Amazon Prime
 - A prime membership includes FREE movies, FREE music and FREE photo storage as well as FREE shipping