PATRONS — DOWNLOAD YOUR FREE BOOK FROM THE PATREON/PATRON SITE NOW.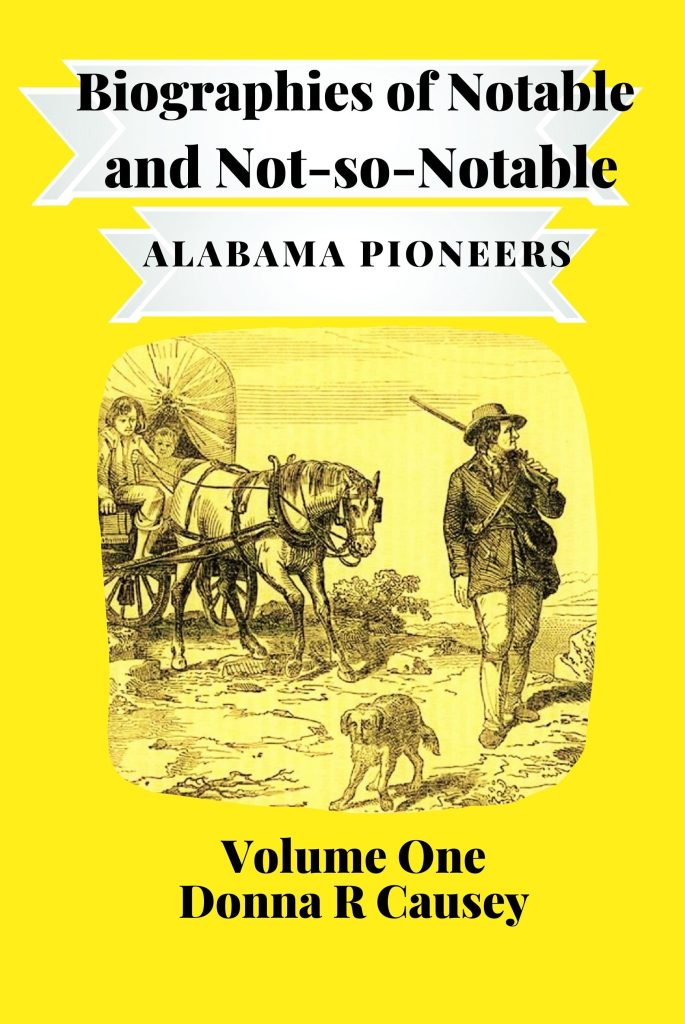 All $5+, $10+. $25+ Alabama Pioneers PATRON members, (Family Researcher, Family Researcher Plus, Super Members) —-Go to your Patron website and download your free book for March 2023.
Remember – all $5+, $10+, or a $25+ Patron Members receive a Free Ebook once a month.
MARCH 2023 FREE book is "BIOGRAPHIES OF NOTABLE AND NOT-SO-NOTABLE ALABAMA PIONEERS VOLUME ONE by Donna R Causey" This book will only be available to download from your Patron website for one month.
All $5+, $10+, or a $25+ Patron Member can find the POST with the book attachment by:
1. SEARCHING for the words FREE BOOK DOWNLOAD on your PATREON/PATRON website
2. The Post with the attachment for the FREE book will be unlocked for $5+, $10+, or a $25+ Patron Members only
3. This post will only be available on Patreon until April, 2022 so download now!