This story is also an excerpt from the book ALABAMA FOOTPRINTS Settlement: Lost & Forgotten Stories (Volume 2) available at Amazon.com
On Little River, at this time, were living 'many intelligent and wealthy people,' who were of mixed blood, Indian and white; who for some years had been raising large herds of cattle. Of the settlers now names near St. Stephens the Wheat and Mounger families are considered by some now living to have been the first Whig families that settled among the Royalists. It is probable, however, that there were at this time other settlers loyal to the United States, although then out of its jurisdiction.1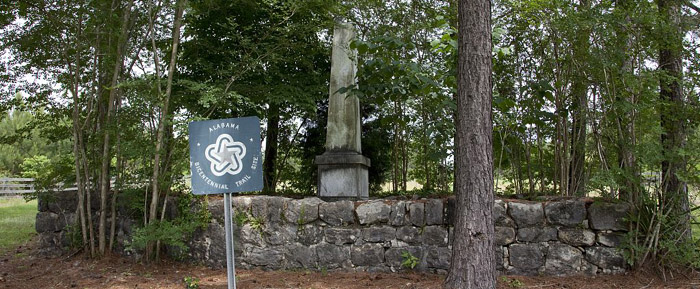 Old St. Stephens Historic Park (photographed by Carol Highsmith, Library of Congress)
Nathan Blackwell
In 1790, Nathan Blackwell is said to have come from North Carolina to Clarke county, Alabama He was a pioneer among Indians and Spaniards. Members of this family still reside in the southern part of the county, grandchildren, probably, and great-grandchildren of this early pioneer.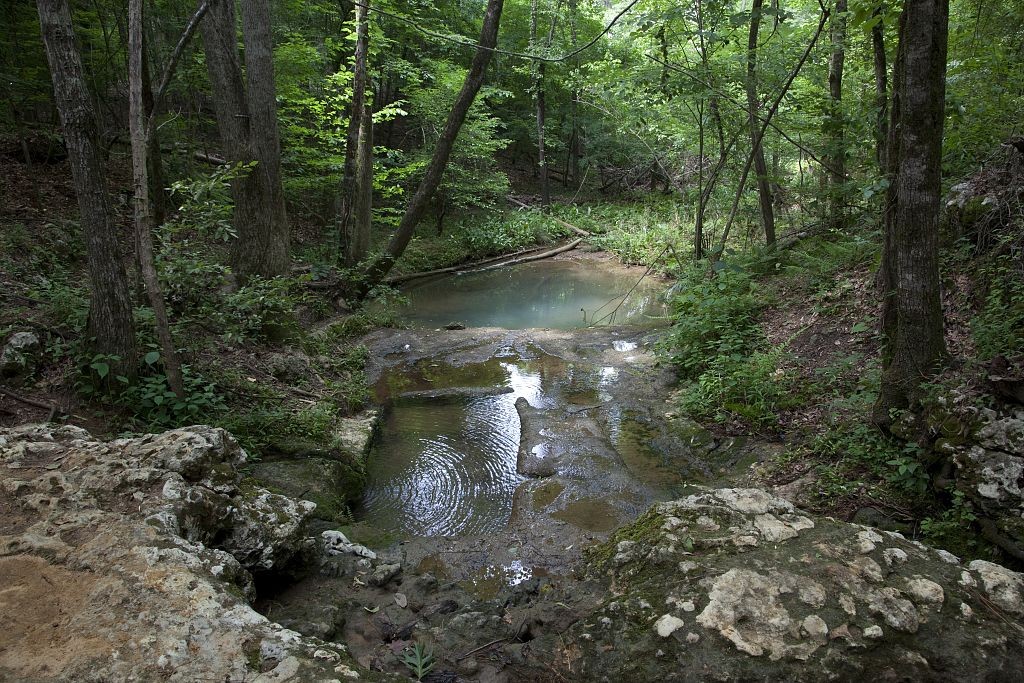 Indian Baths at St. Stephens Historic Park ( photographed by Carol Highsmith, Library of Congress)
Hiram Mounger came in 1791, bought a Spanish grant, including a part of the Sun Flower Bend. One of the three grants is now known as having been situated on the east side of the river. He died about 1867, and his wife died a few years later between ninety and one hundred years of age.
Families of Denby, and Beach
To the family names recorded here may be added that of Denby, a brother-in-law of Mounger, and Peter Beach are two other early pioneers to Clarke County, Alabama.
"All these settlements were around rather than within the twelve hundred miles of territory, within which stood the old Maubila. But few if any of the pioneers destined to occupy those creek bottoms, and broad plateaus, and fertile hill sides, had as yet arrived. This soil was never occupied by an American colony, it was not yet an acknowledged part of the United States, although its southern limit was thirteen miles north of latitude 31°; and those who were to take possession as American citizens were then, for the most part, boys and girls in Virginia and Kentucky, in the Carolinas and Georgia, acquiring the strength of muscle, and the qualities of mind and heart which would fit them for their future work."2
White women were rare
At the time of their arrival, laws were few, restraints were only self-imposed, or such as necessity and self-preservation laid upon them, and they, no doubt, enjoyed the wild freedom of the rivers and the woods. A characteristic feature of this region was the residence in every Indian town of any size of a white trader. The sight of white women and children was more rare. But these traders had penetrated all the wilds, and occupied very many fine locations for inland commerce and for intrigues among the tribes.
Indian wife Queen Anne
Many of these traders became wealthy. One of these traders, an Englishman named Clarke, who called his Indian wife Queen Anne, used seventy pack-horses to transport his goods and furs. The common pack-horses used were small but hardy, and were accustomed to carry on their peculiar pack-saddles, three bundles of sixty pounds weight each. Two bundles were swung across the saddle so that one was on each side of the horse, and the third bundle was placed upon the saddle. Over the whole was thrown a covering of hide or fur to protect from the rain. Poultry was carried in a similar manner, and also liquids, on the backs or sides of these ponies.
On the routes of travel one pack-driver had charge of ten ponies. About twenty-five miles each day was the average rate of travel. The ponies at night gained their own subsistence from the grass and cane. A well-beaten trail led up from Pensacola, with many smaller diverging pathways to the Tennessee river. Nashville, on the Cumberland, was then the southern limit of white settlement. But from the Wabash river, far north, Vincennes having become a trading-post as early as 1702, French traders had for years, previous to 1780, carried on an extensive traffic with the Indians near the present towns of Tuscumbia and Florence. Southern and Western forests during the eighteenth century were anything but pathless.
The presence of these white traders throughout all this southern Indian country had its influence on the Indians as well as on the white settlements, so soon as these settlements were made.
1The Great Southeast or Clarke County and its Surroundings, pub. 1882 by Rev. T. H. Ball
2The Great Southeast or Clarke County and its Surroundings, pub. 1882 by Rev. T. H. Ball
Source
The Great Southeast or Clarke County and its Surroundings, pub. 1882 by Rev. T. H. Ball
Other stories include:
A Russian princess settling in early Alabama
How the early settlers traveled to Alabama and the risks they took
A ruse that saved immigrants lives while traveling through Native American Territory
Alliances formed with the Native Americans
How an independent republic, separate from the United States was almost formed in Alabama