This is why people sat with a dead body in a casket for a few days in their homes before burial.This article was published in the March 30th 1837 edition of the Jacksonville Republican in Alabama. Jacksonville was in Benton County, Alabama.(later Calhoun County)
WOMAN BURIED ALIVE
The particulars of an occurrence were related to us yesterday, which we have every reason to believe is an instance of the horrible effects resulting from hasty burial. An aged mulatto woman, named Woods, who resided in Barclay street, and was apparently in good health, complained on Sunday evening of a pain in her head, and almost instantly fell lifeless. She was supposed to be dead, and preparations were immediately made for her burial. On Monday afternoon about four o'clock, not more than twenty hours after her supposed death, the body was conveyed in the burying ground in St. Mary's St. between sixth and seventh streets and consigned to the tomb.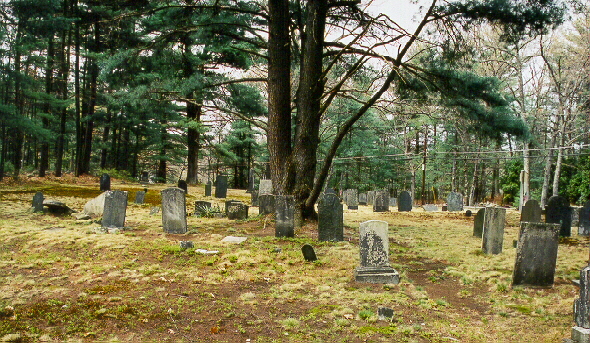 The mourners departed, and the grave digger, a white man, proceeded to his task of filling up the grave. He had thrown a few shovels full of clay upon the coffin when he thought he heard a noise within the grave: he listened a while, then threw in a few more shovels full – but now he distinctly heard a groan proceeding from the corpse. Seized with a panic, he dropped his shovel and fled for assistance.
The coffin was after some time disinterred, and the lid was found to be partly forced off. It was immediately unscrewed, and the corpse discovered not in the position in which it had been placed; but turned round upon the side, and showing other evidence of having been alive while in the grave.
It was taken into the church and kept there until yesterday morning when no signs of life appearing, it was again interred. (Phil. Ledger)
Below is a newspaper clipping from the Pennsylvania Gazette Feb. 24, 1729 of being buried alive. The letter written as a "f" in the story is our "s" today.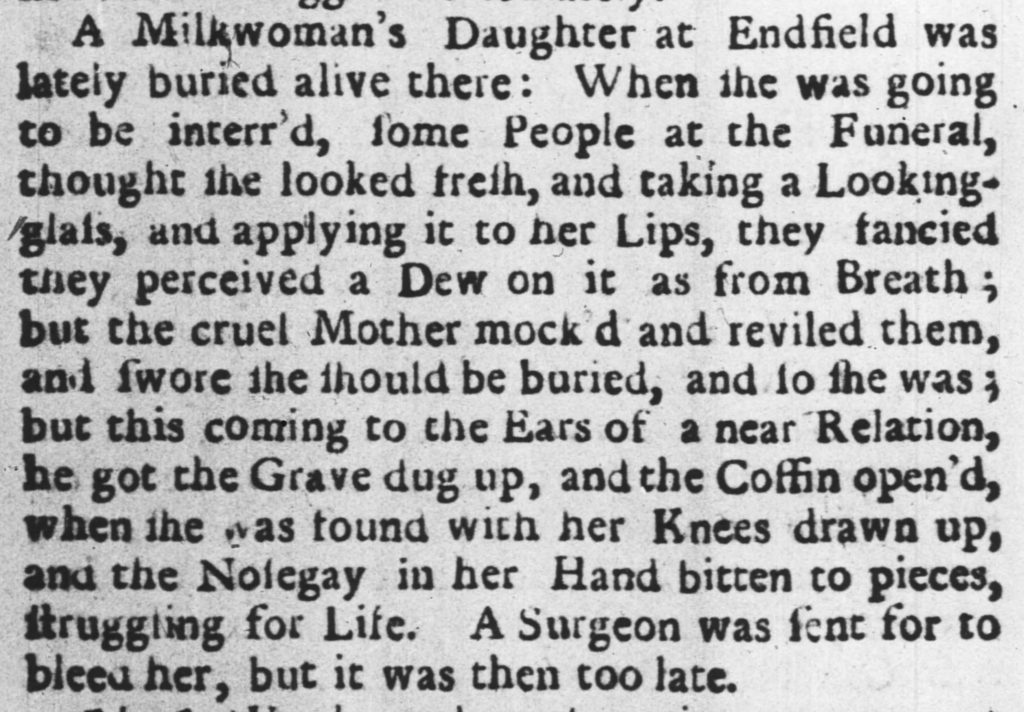 FreeHearts: 2nd edition A Novel of Colonial

America

Col. John Washington (ancestor of President George Washington), Randall Revell, Tom Cottingham, Edmund Beauchamp ward off Indian attacks and conquer the wilds of Maryland's Eastern shore in 17th century colonial America in this historical novel, inspired by true events.