JUST LIKE MINE
By
Joyce Ray Wheeler
We were so young in 1953 when my husband became a mathematics professor at Howard College in Birmingham, Alabama.  It was customary to welcome new faculty and spouses at a reception.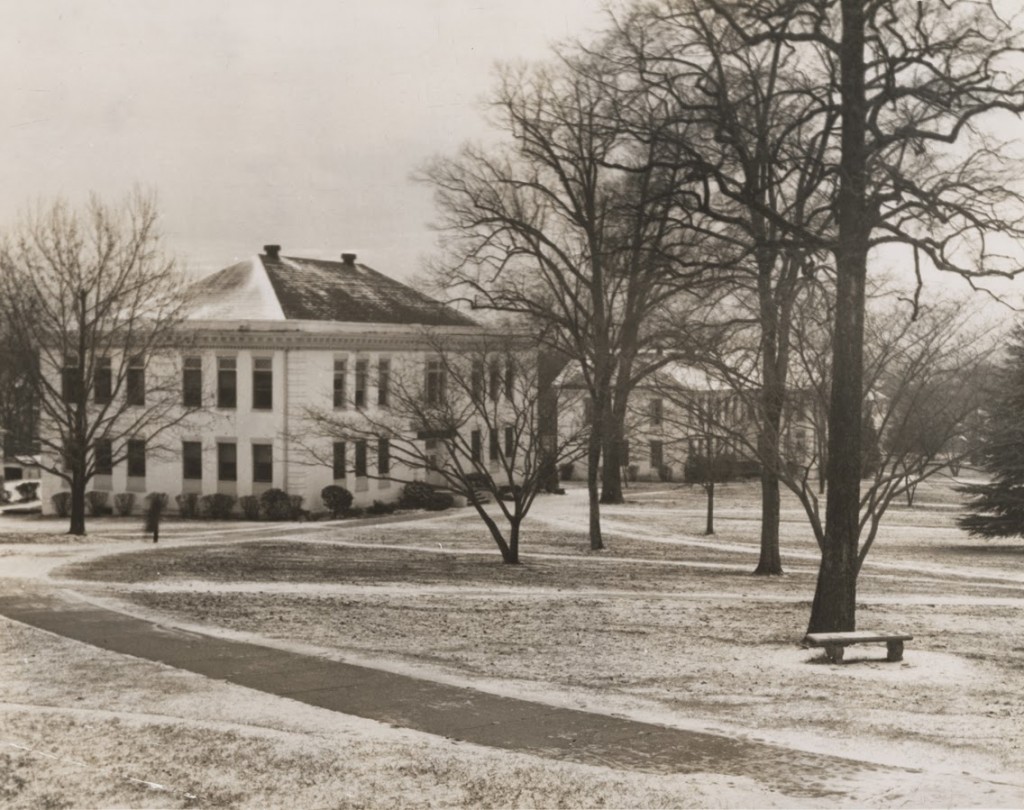 The President of the college at that time had a lovely home and garden in Essex Road.  He and his gracious wife chose to host an evening reception in their gardens. Small lights, torches, and lanterns added a lovely glow for the reception.
Party clothes were suggested.  At 27 and 29 years of age and with two small children, party clothes were definitely not a part of our wardrobe. So off we went to the Pizitz Department Store.  I came away very pleased with a lovely mid-calf length iridescent taffeta dress. It shaded in its iridescence from soft lavender to pale gray to soft rose, changing with the light.  I couldn't wait to wear it.
Pizitz Department Store ca. 1950's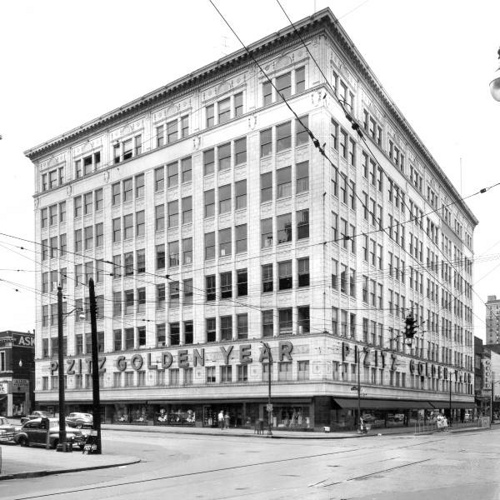 As my husband and I took our places in that receiving line, I glanced quickly down to my left and saw my beautiful dress on a lovely young blond!  Alas! What should I do?
My immediate inclination was to simply slip out of line, make a dash for our car, and stay out of sight for the remainder of the party.  Of course, I could do no such thing.  I stayed in line being duly welcomed by other faculty members.
At last the line broke up and I drifted quickly into the shadows of the trees where the lights were less bright.  Soon the lovely blond with the dress just like mine also moved into the shadows where we laughingly congratulated each other for our good taste in dresses.  Thus began a beautiful friendship between two very young faculty wives.
Check out all these books by Alabama Author Donna R Causey
Historical fiction series by Alabama Author
(Visited 408 times, 1 visits today)
Joyce Ray Wheeler was born in Kentucky, but after marriage and two sons she and her husband, Dr. Ruric Wheeler she moved to Birmingham, Alabama in 1953. She was a former school teacher for a short while. She was active in the Faculty Wives Club at Samford University and a member of Shades Mountain Baptist Church where she taught Sunday School classes for women for many years. She enjoyed travel, her grandchildren and writing her memories. Joyce passed away November 2. 2012.
Her obituary and memorial can be seen at: http://obits.dignitymemorial.com/dignity-memorial/obituary.aspx?n=Joyce-Wheeler&lc=4394&pid=160800084&mid=5294496