This is so funny now! We discovered this wonderful, historic instructional film about prom etiquette rules produced in 1961 by America's Junior Miss Pageant that was held in Mobile, Alabama. It is long, but well worth watching.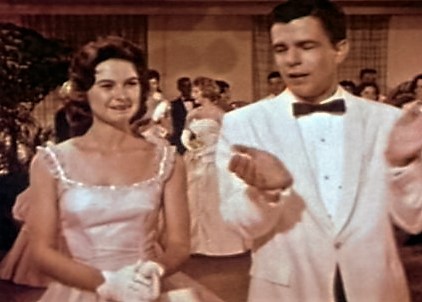 Glimpse of Bob Newhart's wife
This historic film also includes glimpses of the 1961 America Junior Miss Pageant held in Mobile, Alabama.  America's Junior Miss for 1961, Mary Frann (Luecke), better known as Joanna Louden, Bob Newhart's wife in his second series Newhart is seen in the film. America's Junior Miss was renamed Distinguished Young Women in 2011.
Started with a local competition
America's Junior Miss began as a local competition hosted by the Mobile Junior Chamber of Commerce called the Azalearama Pageant. High school senior girls competed to be crowned queen of the Azalea Trail Maids. However, entrants soon showed up from the states of Mississippi and Florida so the sponsors opened the event up to high school girls from every state.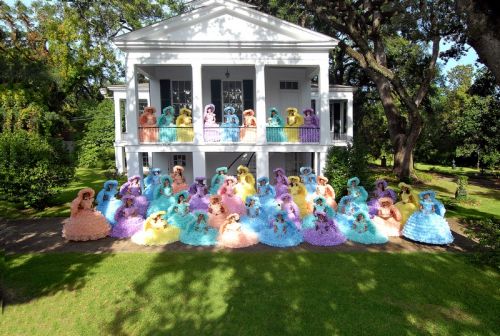 Azalea Trail Maids
Many name changes
The event was renamed the Junior Miss America Pageant in 1957 and then America's Junior Miss in 1959.  Coca-cola sponsored the America Junior Miss Pageant.  The name changed again in the 1980s to America's Young Woman of the Year. However, the name returned to America's Junior Miss in the 1990s. In 2011 the name was changed again to Distinguished Young Women.
RIBBON OF LOVE: 2nd edition – A Novel of Colonial America

  Inspired by true historical events, Mary and Henry Pattenden flee to America to escape religious persecution –  It is almost impossible to put the book down until completion. – Dr. Don P. Brandon, Retired Professor, Anderson University