Is Andrew Thomas your ancestor?
Andrew Thomas, Jr. was born around 1759 in South Carolina. It is believed he married Sarah (last name unknown) about 1790. Andrew moved to Shelby County, Alabama, then later to Perry County, Alabama where he died.
Andrew Thomas and his wife Sarah are believed to be buried in unmarked graves on their land near Mt. Herman Methodist Church. Their son John Robert Thomas was living in Brush Creek, Perry County, Alabama in the 1860. He married Dempsey Poole, daughter of John and Mahulda (Holloway) Poole Feb. 11, 1820 in Shelby County, Alabama.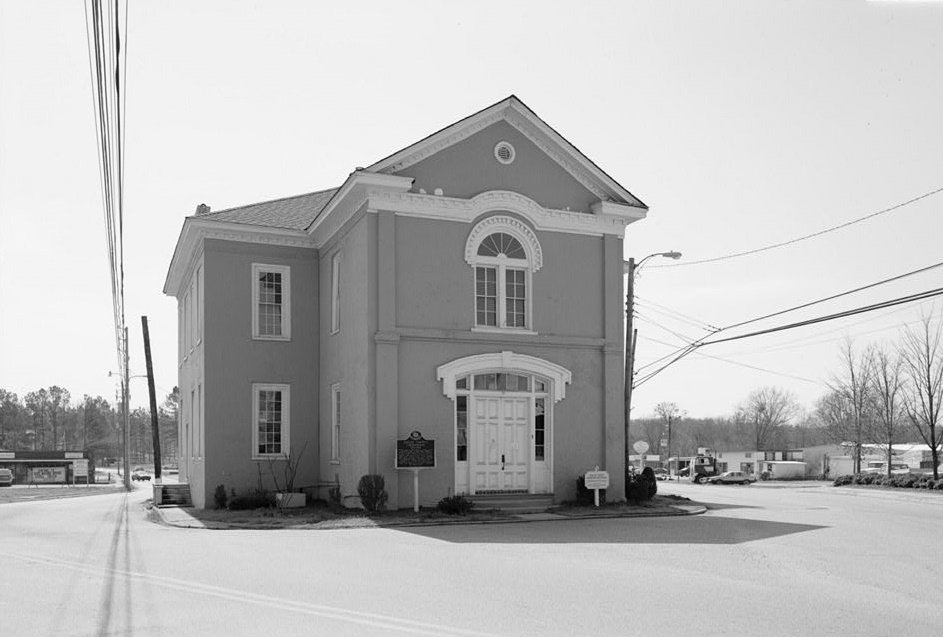 Old Shelby County Courthouse mainstreet Columbiana, Alabama (Library of Congress)
Some descendant surnames of John Robert Thomas and Dempsey are: ARRINGTON, BARTON, BASINGER,BISHOP, BLACKERBY, BONNER, CHRISTENBERRY, CHRISTOPHER, CORNWELL, COX, CRAWFORD, CURB, DOMINICK, DORMAN, EVERETT, FIFFIELD, FINDLAY, GATLIN, GOLDEN, GRIFFIN, HAGIN, HALL, HARPER, HARTLEY, HARTON, HAZELWOOD, HENDERSON, HENRY, HODGES, HOLLEY, JAGGARS, JOHNSON, JONES, KORNEGAY, LOWREY, MADISON, MEEKS, MEREDITH, MORELAND, PERKINS, PERRY, POOL, RAWLS, RAY, RICHARDSON, RUSSELL, SMITH, SPENCER, SQUIRES, STEWART, THAMES, THIGPIN, WALTON, WIGGER, WILLIAMS, YEAGER
Did you know you can download and read Kindle books on your computer or smart phone with FREE APPS!
Use the Search/Find feature on your electronic device will assist you in finding names or places in this E-book. Click below to see how.

 Some Descendants of Andrew Thomas (1759-1832): With Genealogy Notes & Sources