Zelda Sayre Fitzgerald an American novelist and the wife of writer F. Scott Fitzgerald was born in Alabama.
Zelda and F. Scott Fitzgerald 1921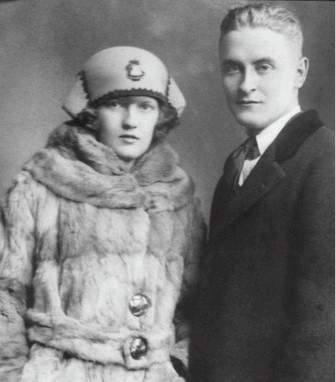 She was an icon of the 1920s—dubbed by her husband "the first American Flapper." After the success of his first novel, This Side of Paradise (1920), the Fitzgeralds became celebrities.
The following excerpt is from Wikiepedia.com
She was born July 24, 1900 in Montgomery, Alabama, to the youngest of six children. Her mother, Minerva Buckner "Minnie" Machen (November 23, 1860 – January 13, 1958), named her after characters in two little-known stories: Jane Howard's "Zelda: A Tale of the Massachusetts Colony" (1866) and Robert Edward Francillon's "Zelda's Fortune" (1874).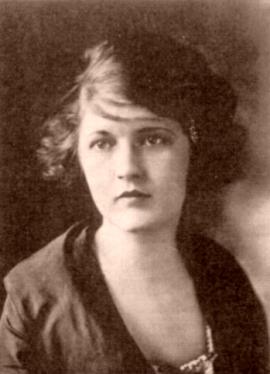 A spoiled child, Zelda was doted upon by her mother, but her father, Anthony Dickinson Sayre (1858–1931)—a justice of the Supreme Court of Alabama and one of Alabama's leading jurists—was a strict and remote man.

Judge Anthony Dickinson Sayre
The family had descended from early settlers of Long Island, who had moved to Alabama before the Civil War. By the time of Zelda's birth, the Sayres were a prominent Southern family. Her great-uncle, John Tyler Morgan, served six terms in the United States Senate; her paternal grandfather edited a newspaper in Montgomery; and her maternal grandfather was Willis Benson Machen, who served a partial term as a U.S. senator from Kentucky.
Her siblings were Anthony Dickinson Sayre, Jr. (1894–1933), Marjorie Sayre (Mrs. Minor Williamson Brinson) (1886–1960), Rosalind Sayre (Mrs. Newman Smith) (1889–1979) and Clothilde Sayre (Mrs. John Palmer) (1891–1986).
As a child Zelda Sayre was extremely active. She danced, took ballet lessons and enjoyed the outdoors.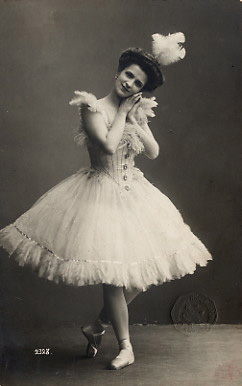 In 1914 Sayre began attending Sidney Lanier High School. She was bright but uninterested in her lessons. Her work in ballet continued into high school, where she had an active social life.
Zelda Sayre, taken from the Oracle, Sidney Lanier High School Yearbook, 1918, Montgomery, Alabama (Alabama Department of Archives and History)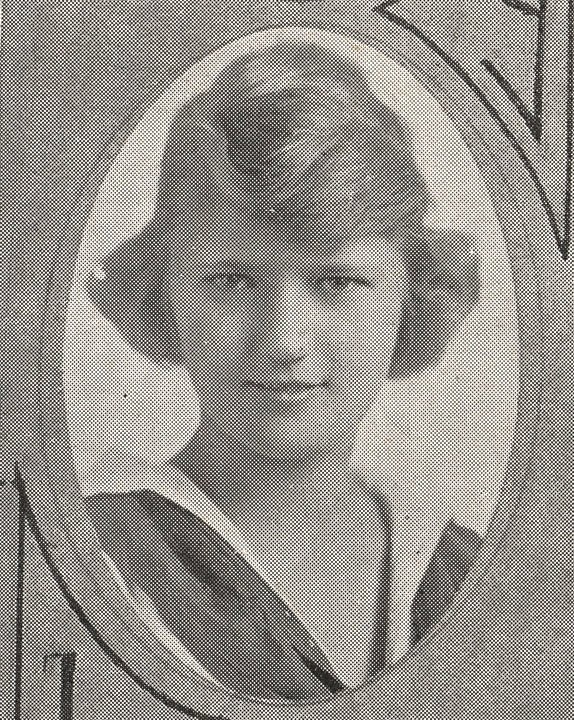 Though she drank, smoked and spent much of her time with boys, she remained a leader in the local youth social scene. A newspaper article about one of her dance performances quoted her as saying that she cared only about "boys and swimming."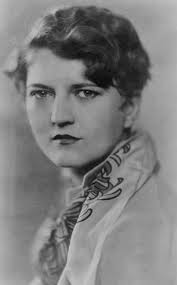 She developed an appetite for attention, actively seeking to flout convention—whether by dancing the Charleston, or by wearing a tight, flesh-colored bathing suit to fuel rumors that she swam nude.
Her father's reputation was a safety net, preventing her social ruin. Southern women of the time were expected to be delicate, docile and accommodating. Sayre's antics were shocking to those around her, and she became—along with her childhood friend and future Hollywood starlet Tallulah Bankhead—a mainstay of Montgomery gossip.
Her ethos was encapsulated beneath her high-school graduation photo:
Why should all life be work, when we all can borrow.
Let's think only of today, and not worry about tomorrow.
Zelda and F. Scott Fitzgerald first met in July 1918 when he was in the Army and based at Camp Sheridan in Montgomery, Alabama.
After their life as world celebrities, and a tumultuous marriage,, Zelda's life ended tragically. From the mid-1930s, Zelda spent the rest of her life in various stages of mental distress and in and out of hospitals and sanatoriums.
F. Scott Fitzgerald died in December 1940 and Zelda was unable to attend the funeral. They only had one child, Frances Scott "Scottie" Fitzgerald. She became a writer and journalist. Scottie was inducted into the Alabama Women's Hall of Fame in 1992.
On the night of March 10, 1948, a fire broke out in the hospital kitchen. Zelda was locked into a room, awaiting electroshock therapy. The fire moved through the dumbwaiter shaft, spreading onto every floor. The fire escapes were wooden, and caught fire as well. Nine women, including Zelda, died.
ADDITIONAL INFORMATION
The article neglects to mention that Scott and Zelda's home in Montgomery is now an international tourist destination and the only museum dedicated to the couple in all of the world. The museum also boasts 2 new Airbnd apartments that allow visitors or artists in residence to comfortably stay overnight or for extended periods on-site at the museum. You can find out more at http://www.thefitzgeraldmuseum.org.
Check out all these books by Alabama Author Donna R Causey