This biography is also in the book Biographies of Notable and Not-So-Notable: Alabama Pioneers (Volume 1)
(Old Photographs are of the house of Richard and Rebecca (Beavers) Pratt's son, Hopkins Pratt, in Centreville, Bibb County, Alabama during it's demolition in 1994 – Part of their son Absalom's house is now the information building at the entrance to Brierfield State Park)
RICHARD PRATT
BIOGRAPHY and GENEALOGY
(1764-1822)
Bibb County, Alabama
South Side Elevation of Hopkins Pratt house in Centreville, Alabama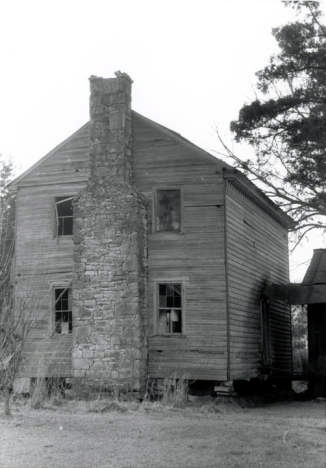 RICHARD PRATT
BIOGRAPHY and GENEALOGY
(1764-1822)
Bibb County, Alabama
Richard Pratt, was born in 1764 probably in Virginia, the son of John Pratt (b. 1728 Cub Creek, Carlotte Co., Virginia – d. 1785 Rockingham County, NC) and Rebecca Sarah Vernon.(b. ca. 1728 Cub Creek, Lunenburg Co., VA. – d. 1809 Rockingham Co. NC. She was the daughter of Thomas Vernon. John Pratt was a private in the Militia of Virginia Colony under Col. John Gibson. (Col. Gibson was of the Continental Line, 9th Regiment)
Richard Pratt married in Rockingham County about 1789, Rebecca, youngest daughter of William and Abigail Beavers. The Beavers had moved about 1783 from Loudoun County, Virginia to the Mayo Mountain Region of North Carolina.
Richard Pratt appears only once as a grantee in the Rockingham County Deeds. On November 15, 1792 he received 27 acres by deed from John Pratt, but at some previous time he must have acquired land by inheritance, for on the same day he sold 177 acres "on Sharpe's Creek and mostly on the South side of Mayo Mountain" to Charles Galloway. He was evidently selling his property preparatory to moving to the adjoining county of Stokes.
Known children of Richard and Rebecca (Beavers) Pratt were:
Hopkins Pratt (Dec. 17, 1791 NC – Feb. 11 or 22, 1841 AL) married Sarah Dickerson – nine heirs
Absalom Pratt (June 22, 1793 NC – July 9, 1845  AL) married Mary Dickerson (sister of Sarah above) twelve heirs
Maria Pratt (1795 NC – before 1850 prob. AL) married William Fletcher Aug. 11, 1811 NC – no heirs
Joab Pratt (1797 NC – died after 1860) married probably in AL  Frances Vernon – prob. left heirs
Mary "Abigail" Pratt (Nov. 10, 1800 NC – July 15, 1845 AL) married Joel Lowrey – eleven heirs
John C. Pratt ( b. NC – died Prob. in Arkansas ) married Louisa Pumphrey –  left heirs
Theodosia Pratt ( Dec. 11, 1805 NC – Oct 20, 1877 AL) married Archibald Henry Blake in Tuscaloosa, AL – eight heirs
Front western and Northern elevation of Hopkins Pratt house in Centreville, Alabama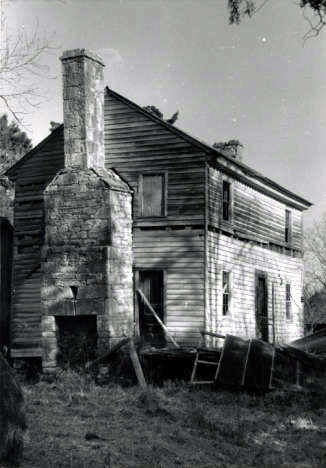 According to the 1800 census of Stokes County, Henry Hampton, Richard Pratt and Abigail Beavers lived near each other. There is a question as to why Henry Hampton, brother-in-law of Richard, was living in Stokes County at that time, for according to the information we have on Hampton Families, Henry lived most of his life in that part of Surry County that later became Yadkin County, N.C. Abigail Beavers, mother-in-law of both Henry Hampton and Richard Pratt, wrote her will in 1801, and it was filed November 1803 in Surry County.
Evidently, Richard Pratt and his mother-in-law Abigail, after the death of William Beavers, moved over into Stokes County to locate near Henry Hampton. Here, too, lived William James, whom we believe was married to one of Abigail Beavers' younger daughters, also named Abigail.
It is said that Richard Pratt was a carpenter, but his father and grandfather were farmers. He was average in height, could read and write and kept his own accounts. The collection of old records and accounts indicate that he was a man of thrift, and that he had accumulated much property before his death in 1822.
Front western and southern elevation of Hopkins Pratt house in Centreville, Alabama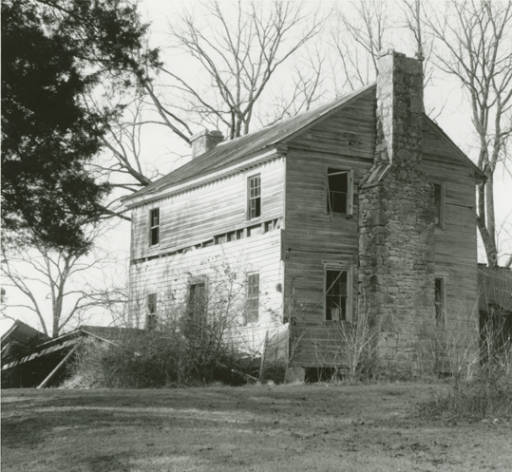 It was about 1818 when Richard and Rebecca moved from Stokes County, N.C. to Bibb County, Alabama. Two of their sons (Hopkins and Absolom) had settled in Alabama a year or so before, and it appears that the remainder of their children either moved there with their parents, or eventually settled near their folks in Bibb County.
Richard Pratt died in the summer of 1822, and was the first to be buried in the Pratt Cemetery in River Bend. His wife, Rebecca, outlived him many years,and died at the home of her daughter, Theodosia Blake, in June 1847. Their stones are still standing in the Old Pratt Cemetery and the inscriptions on them are as follows
* (S. C. probably an engraver's error)
Richard Pratt
Born Stokes County, S. C.
in 1765
Died July 10, 1822
He came to Ala in 1818 settled on Pratt Creek in Bibb County.
Rebecca Pratt
wife of Richard Pratt
born 1770
Died June 16, 1847
"Moved to N. C. to what was then Rowan then later Surry, then Stokes, later Rockingham, served in Rev. Expedition under Capt. Wm. Shepperd against Indians( Colonial Rev. of N. C. Vol X, pg. 978"
Rear east and south side elevation and rear ell of the Hopkins Pratt house during Feb. 1994 demolition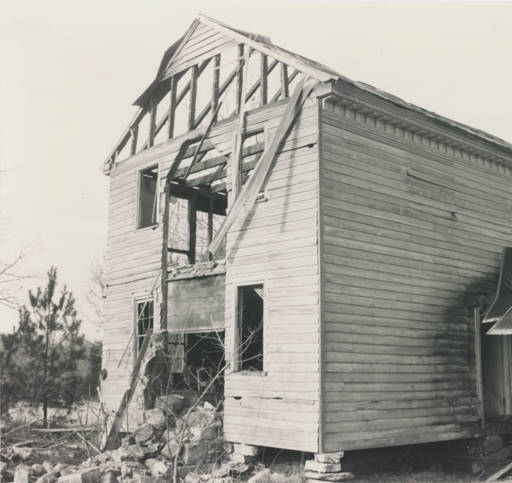 North side elevation and rear ell of the Hopkins Pratt house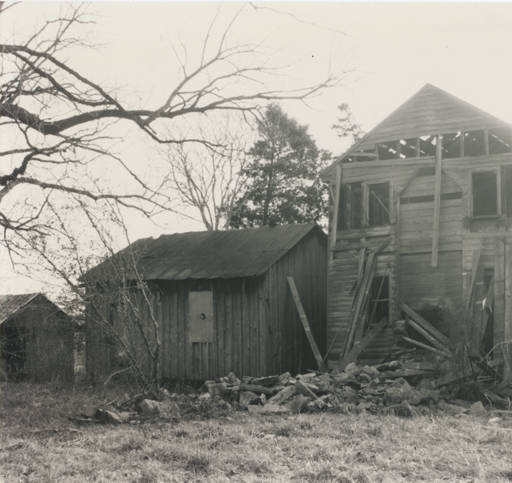 Corner stair inside of Hopkins Pratt house
 Front of Hopkins Pratt house during demolition in 1994.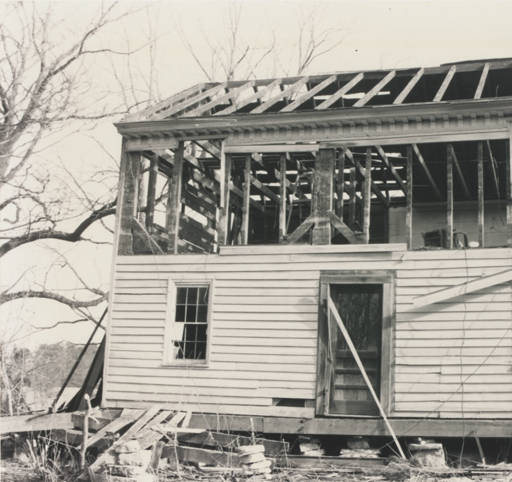 Hopkins Pratt house built around 1830 in Centreville, Alabama
Corner stair of Hopkins Pratt house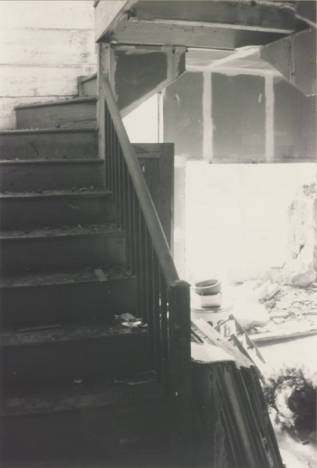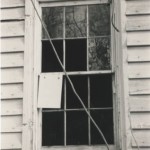 SOURCES
Ellorine Cottingham Morgan compiled records
The Pratt Family of North Carolina and Alabama, compiled by Margaret U. Lofquist for Carey P. McCord, MD
Sons of the American Revolution Application for Membership National Number 72854 State Number – New Mexico 179
Chester Johnson
DAR No. 149511 Lilly Pratt Logan
Biographies of Notable and Not-So-Notable: Alabama Pioneers (Volume 1)