The Pettway family held the land of Gee's Bend until 1895 when they sold to it Adrian Sebastian Van de Graaff, an attorney from Tuscaloosa. But Van de Graaff never ran the cotton plantation there; a family relative was the overseer.
During the 1930s, Gee's Bend saw a considerable shift in their community. A merchant who had given credit to the families of the Bend died, and his family collected on debts owed to him in a most vicious way. The families watched as all their food, animals, tools and seed were taken away. Had it not been for the Red Cross rations distributed, and the de Graaff's not charging rent, the community might have fallen.
The de Graaff family sold their land to the Federal Government and the Farm Security Administration became involved and set up Gee's Bend Farms, Inc.-a pilot project that was a cooperative based program to help sustain the inhabitants.
A cooperative store, cooperative gin, new school, homes and a health clinic were built. FSA sponsored photographers took pictures of the changes to the community. Below are photographs taken in 1939 by Marion Post Wolcott.
Project families have their corn ground into meal at cooperative grist mill. Gee's Bend, Alabama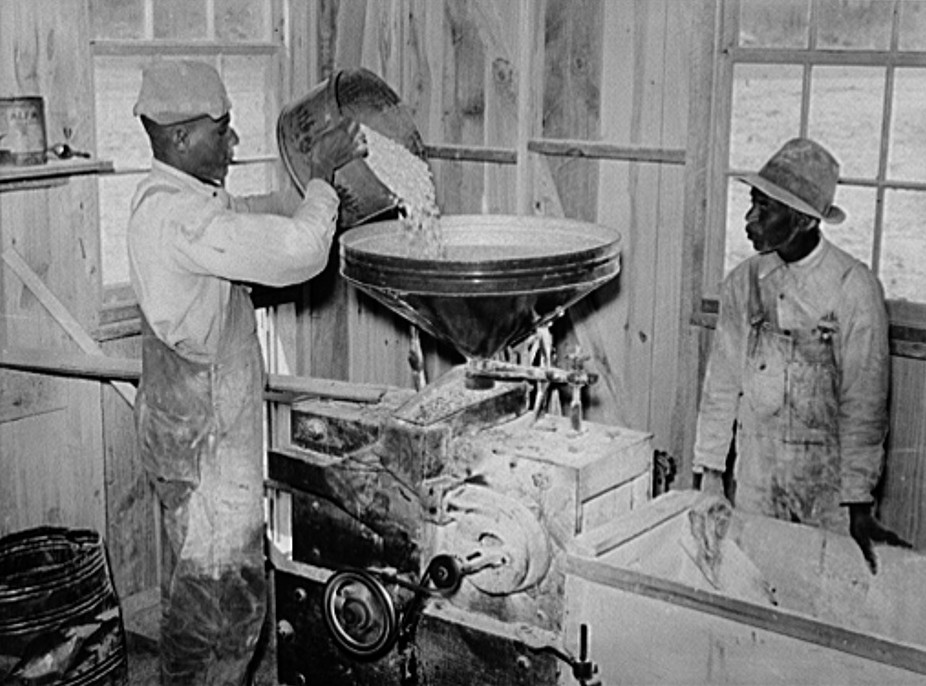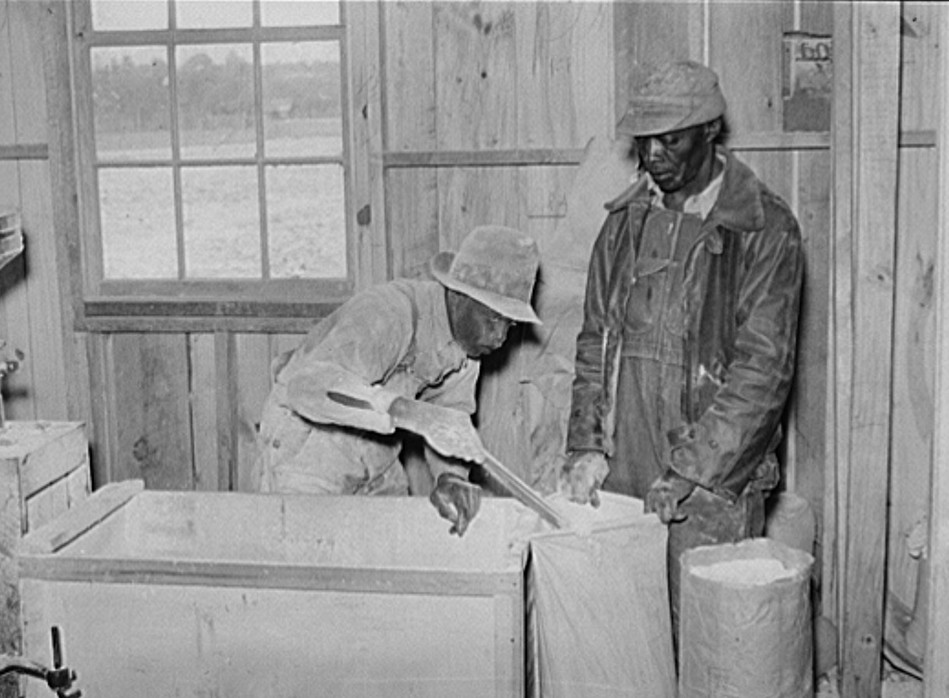 Children of project families often bring the corn to cooperative grist mill for grinding into meal. Gee's Bend, Alabama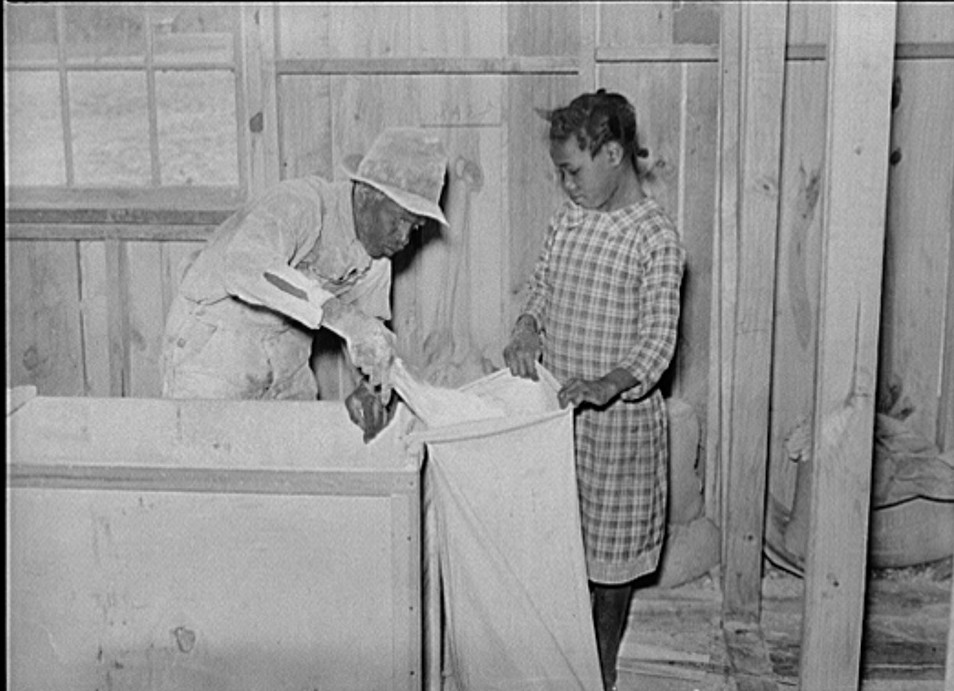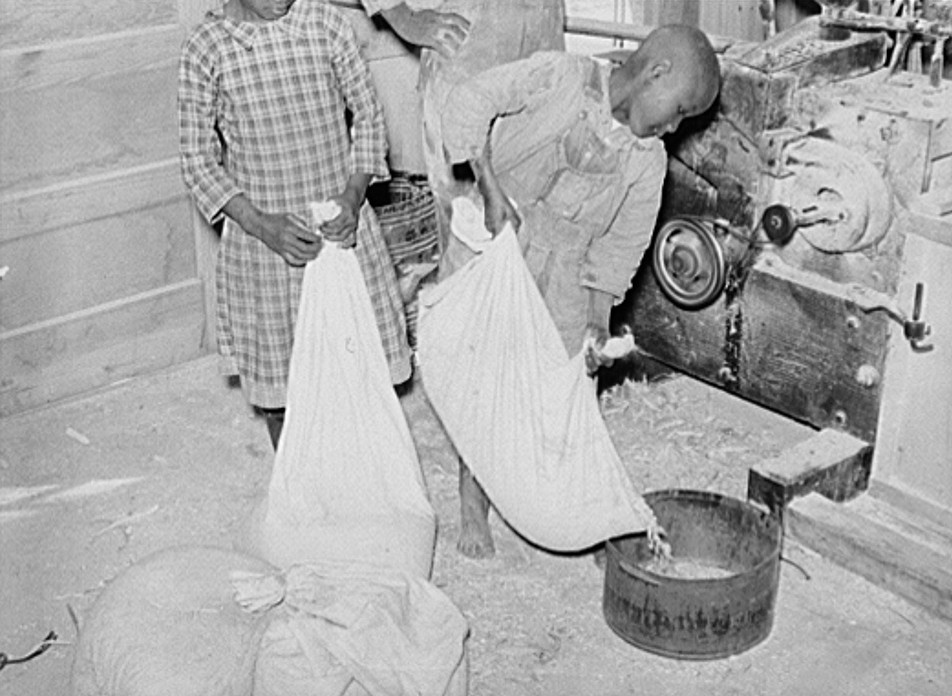 Bringing corn to cooperative mill. Gees Bend, Alabama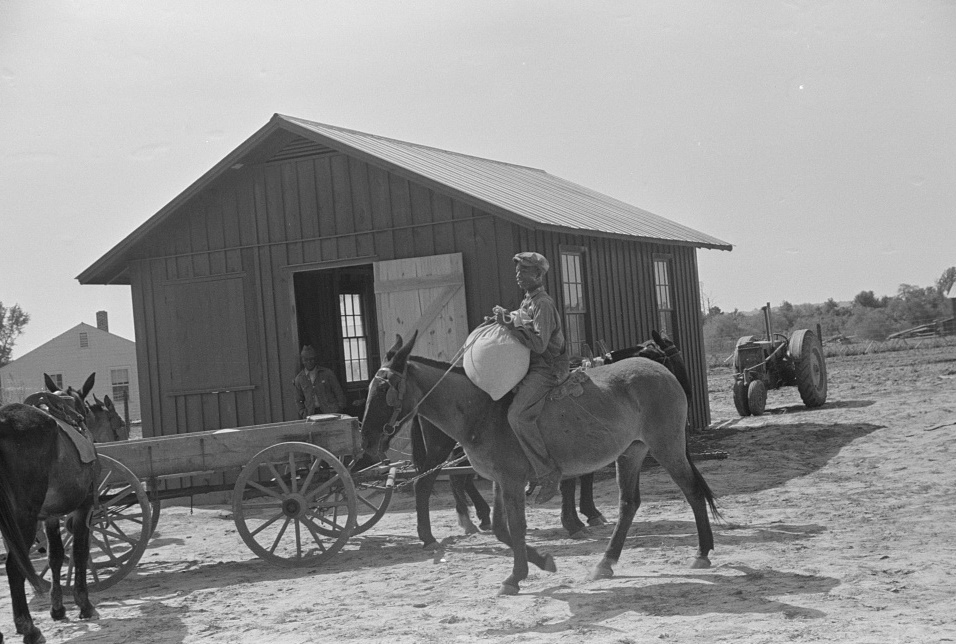 Cooperative grist mill where project families bring corn to be ground. Gee's Bend, Alabama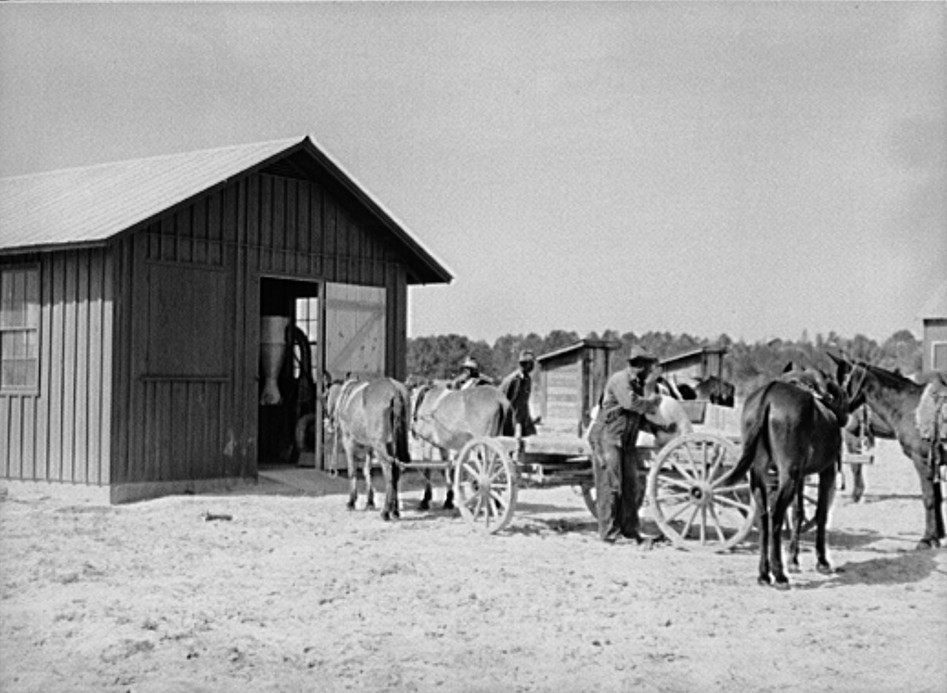 Gee's Bend bringing home feed and fertilizer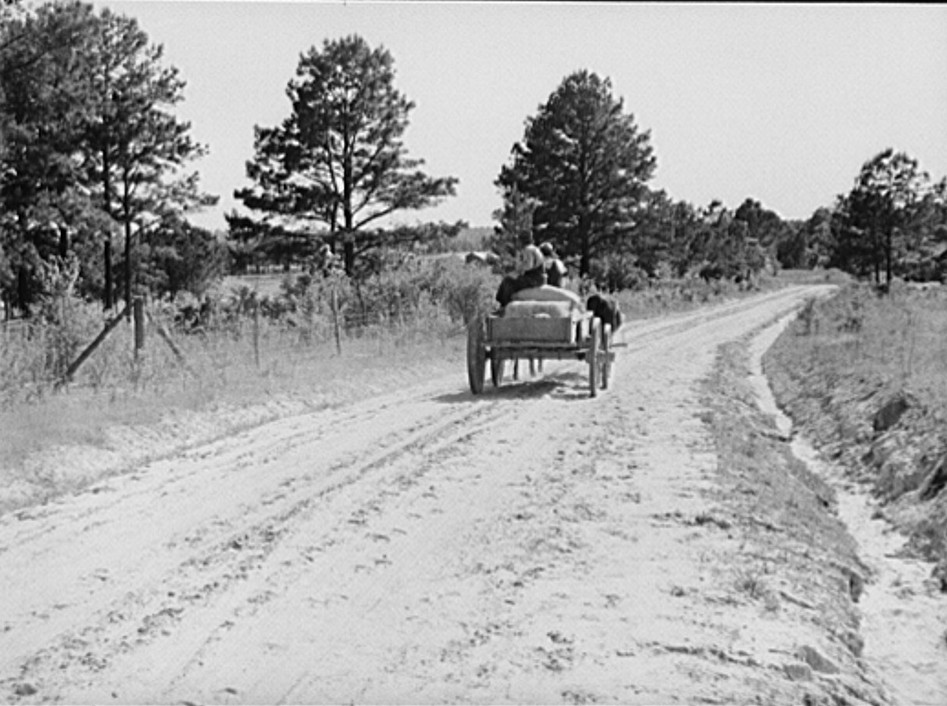 Fertilizer for Nolan Pettway, Gees Bend, Alabama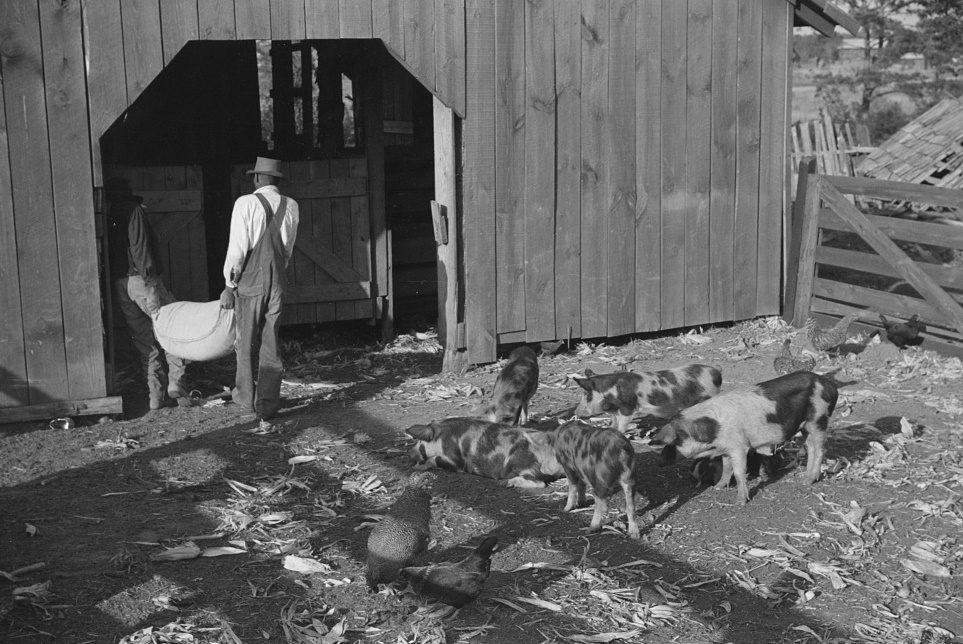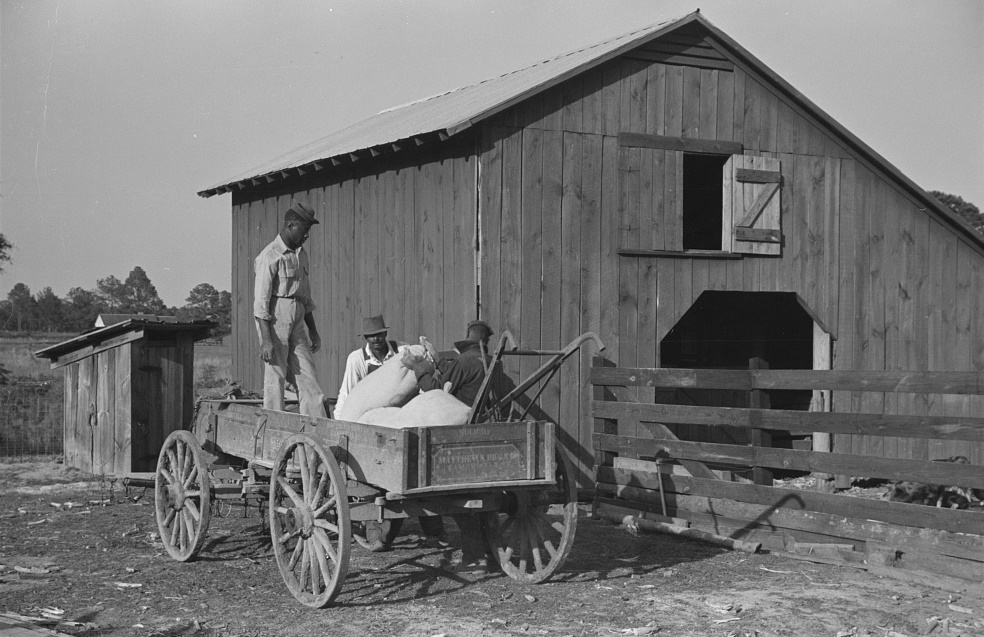 Inside the cooperative store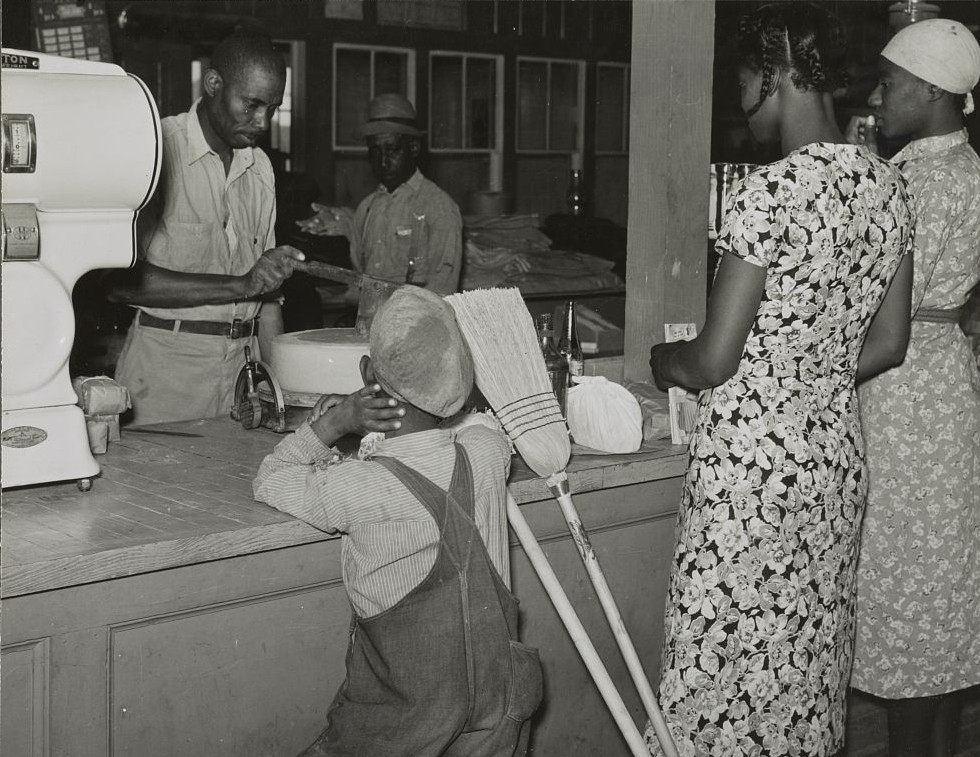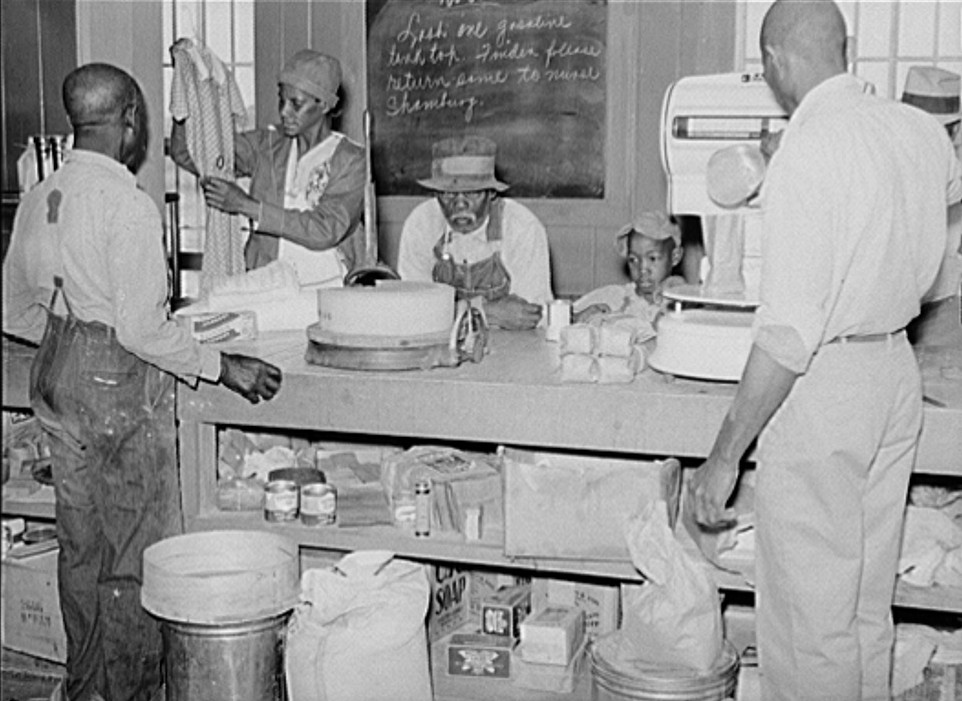 Waiting outside the cooperative store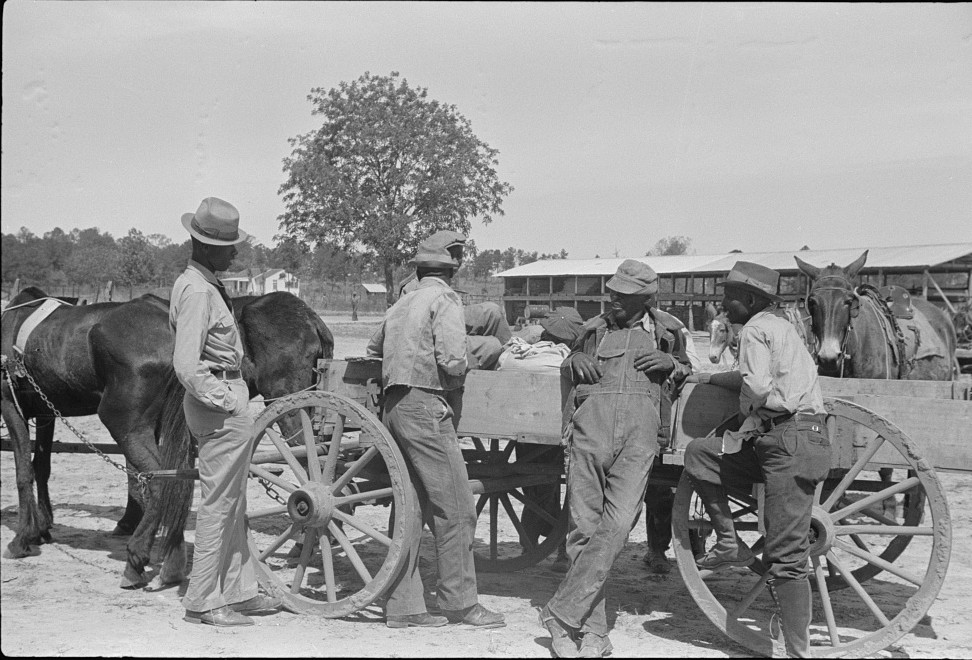 Old man Moseley, was blind in 1939, Gees Bend, Alabama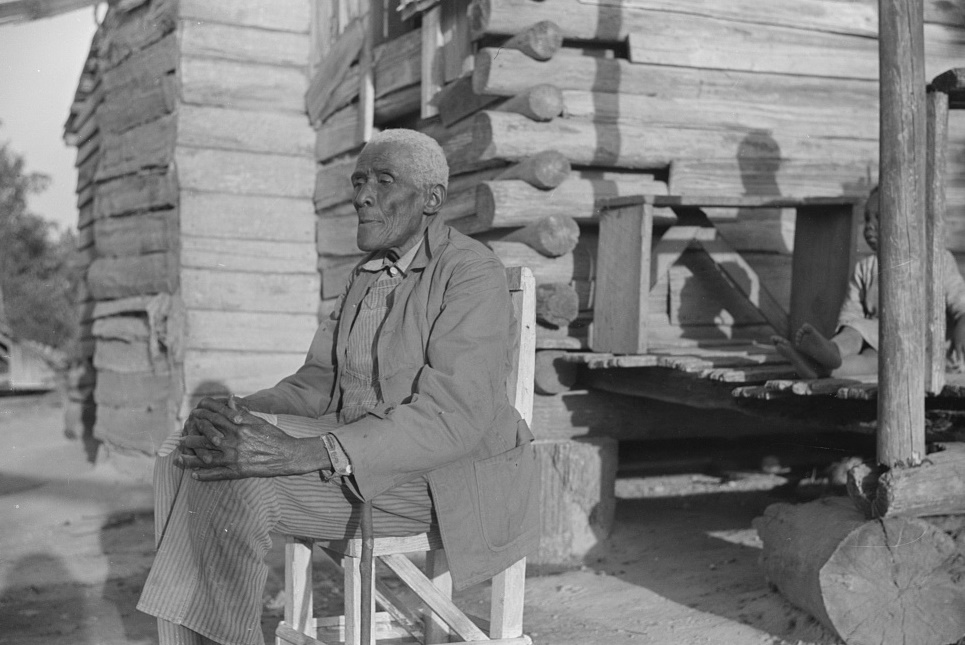 Martha Mosely coming from the store. She manages and runs her own farm and made three bales of cotton last year. Gees Bend, Alabama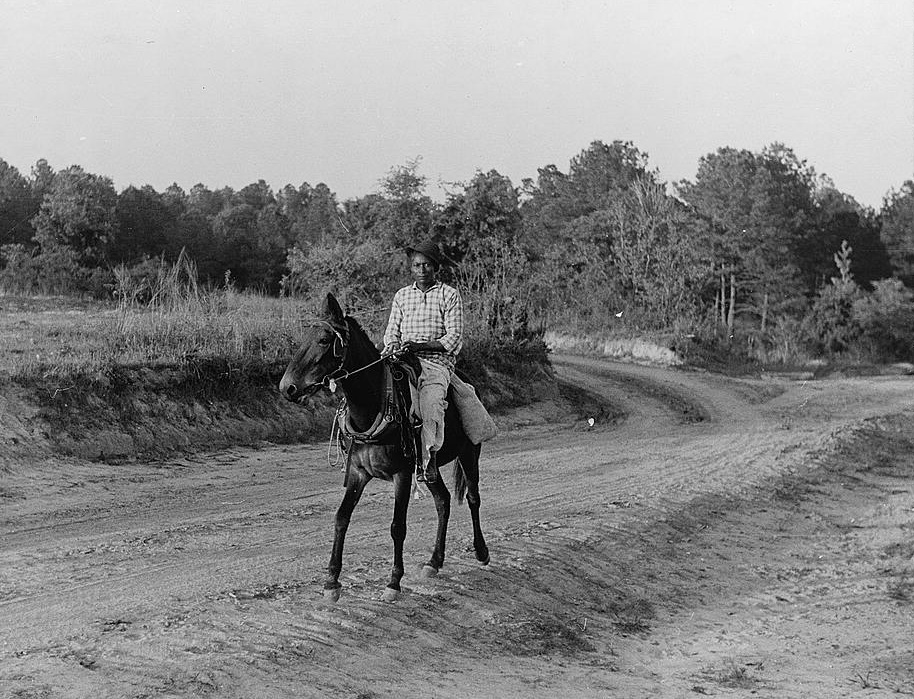 Jorena Pettway with some of the Gees Bend livestock, Alabama 1939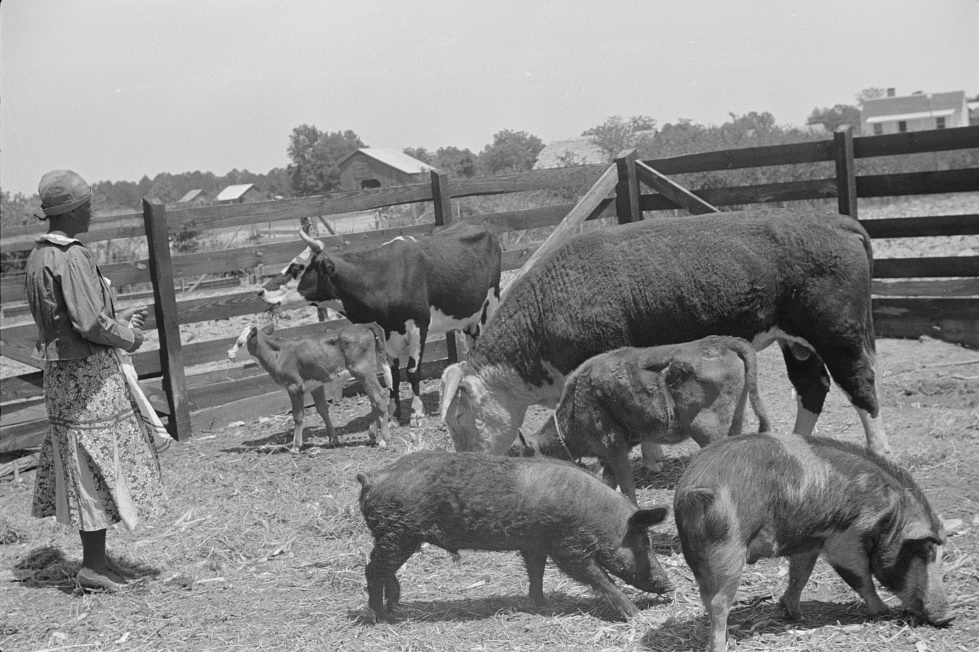 A washline, instead of hanging the clothes on a fence or the bushes, in Nolan Pettway's backyard, Gees Bend, Alabama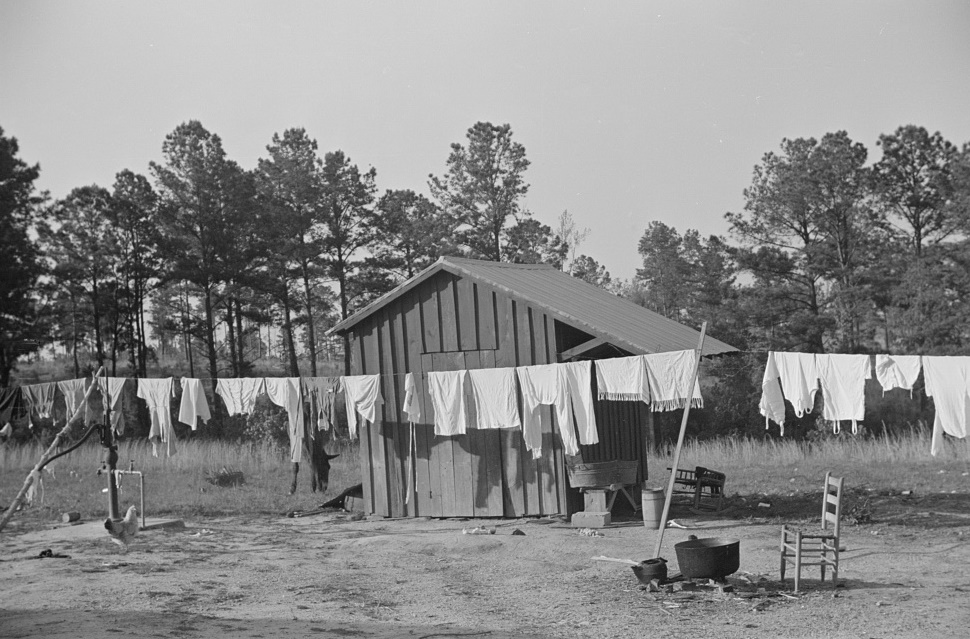 Vinegar of the Four Thieves was a recipe that was known for its antibacterial, antiviral, antiseptic and antifungal properties for years. It was even used to cure the Bubonic Plague. See Thomas Jefferson's recipe in VINEGAR OF THE FOUR THIEVES: Recipes & curious tips from the past