Continued TOWNS IN THE ALABAMA TERRITORY
(The following story is the 5th section of a news article written in 1817 which describes some early towns of Alabama.  It was published in 1817 when Alabama was still a Territory and first printed in the New York Herald, then copied in the Alabama Republican, and finally published in the Huntsville newspaper. This story describes the town of Huntsville, Madison County, Alabama, United States.  The article has been transcribed from The Alabama Historical Quarterly, Vol 03, No. 01, Spring Issue 1941 – See all parts of the article at: Towns in the Alabama Territory)
Huntsville – when it was part of Alabama Territory
Huntsville, in Madison county, and now in the ALABAMA Territory is a very prosperous inland town; it lies north of the Great Bend of Tennessee river, near the 35th degree of latitude or south line of Tennessee. The extensive bodies of land of the first quality, which surround it, will insure its permanent prosperity.
Its population was, according to a census taken last year, fourteen thousand two hundred souls, ten thousand of whom were whites. Madison County is twenty three miles square, has been settled ten or twelve years, and as I have been informed, raised last year ten thousand bales of cotton. Huntsville has upwards of thirty stores in it. The planters in the county have become wealthy by their own industry in a few years, in the worst of times.

Though slavery is tolerated in the Alabama Territory, there are but few slaves in Madison County; their cotton is chiefly raised by the whites which is a proof that this valuable staple of our country can be raised in abundance without the labor of slaves.
The purchase from the Chickasaw Indians, last fall, of territory sufficient for six counties as large as Madison, each, which lies on both sides of Tennessee river, about the Muscle Shoals, open another great field for enterprising people of all descriptions.
This extensive body of land lies within the Alabama Territory. The trade not only of the north part of our territory will pass into the waters of Mobile, but, East Tennessee too, will find it their interest to turn her trade into the same channel.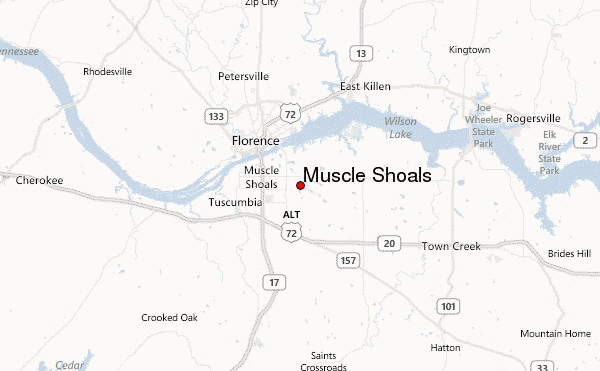 The navigation of the Muscle Shoals is dangerous and New Orleans too remote for reciprocal dealing, to advantage. Considerable merchandise has already passed into Huntsville, by way of Mobile and the Black Warrior, on much better terms than on the former routes.
Considering the great extent of the territory of Alabama the vast bodies of fertile lands every few months coming into the market, the principal part of which will be purchased at two dollars per acre, in a country too, which is congenial to the culture of one of the most valuable staples the planter can raise; privileged with three noble rivers of extensive, easy and safe navigation—blessed also, with one of the most delightful climates in the world—where the delicious products of the vine and the olive are about to flow in abundance in its borders; I say, with all these privileges and luxurious bounties of nature, which are not 'mere creatures of fancy, but substantial realities, who is not ready to exclaim that the Alabama is a American Canaan.
Respectfully, your most obedient,
S. Haines.
See: The Alabama Republican, Huntsville, A. T. October 7, 1817, Col. 1, Page 1, Vol. 2, No. 6.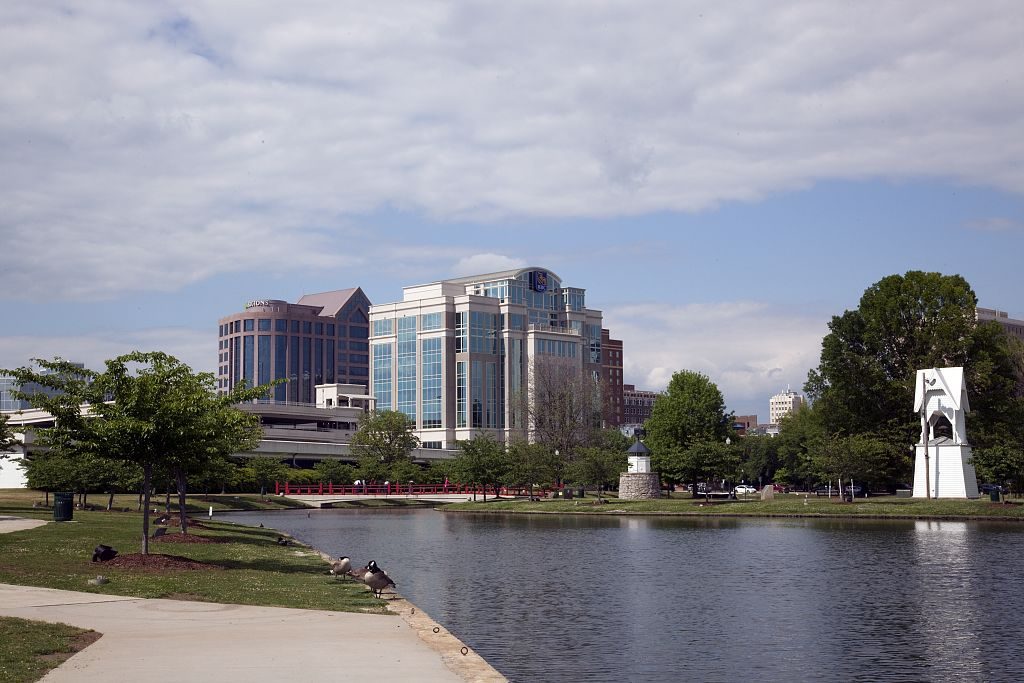 Downtown Huntsville 2010 by Carol Highsmith (Library of Congress)
RELATED STORIES
Who Controlled And Organized The New State of Alabama?
Tuscaloosa Had Three Other Names
Chandelier Falls & Capitol Burns
Alabama Throws Parties For General LaFayette
Francis Scott Key Was Sent to Alabama To Solve Problems