Many people commented and responded to the story  The Last Panther in Alabama – or was he? that was recently posted on AP with their own experiences. We decided to request pictures of any Panthers that people have seen in Alabama and post them on the website.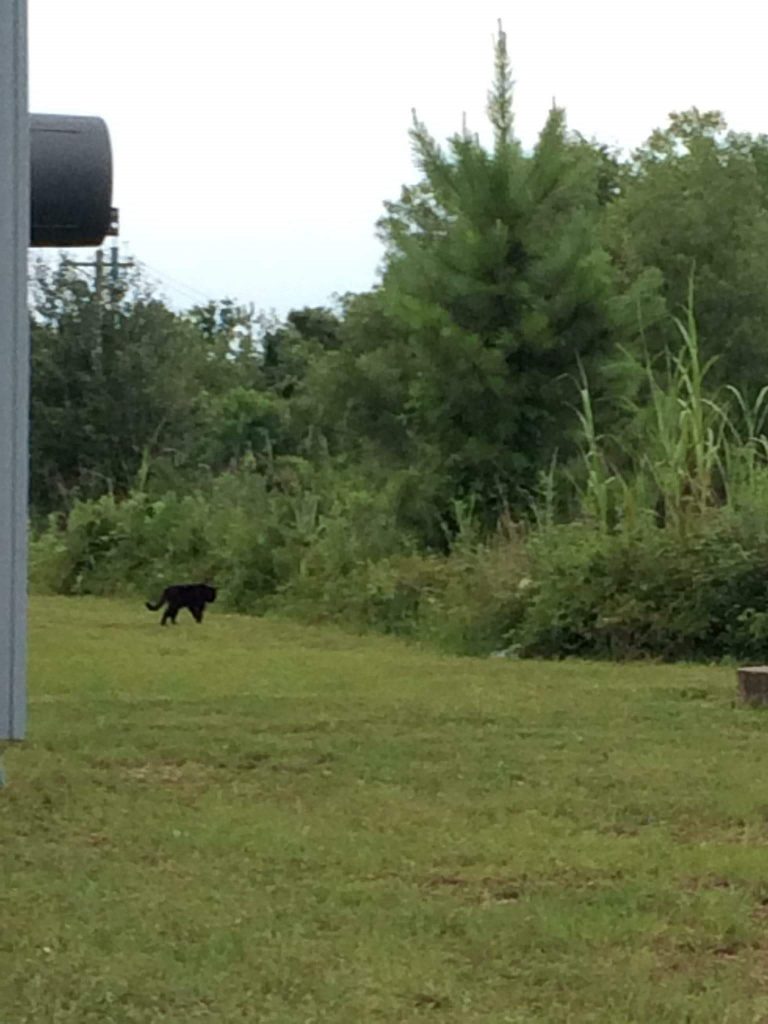 This photo was taken behind the Dollar Tree in Clanton, Alabama by Lisa Lockhart Hargreaves last week.  She is an employee there and has spotted it before near the dumpster.  One crossed my path a few years ago on Airport Road at dusk.  I know what I saw. (Gina Boulware Willis)
Blake Smith responded and sent the following newspaper picture from St. Clair County.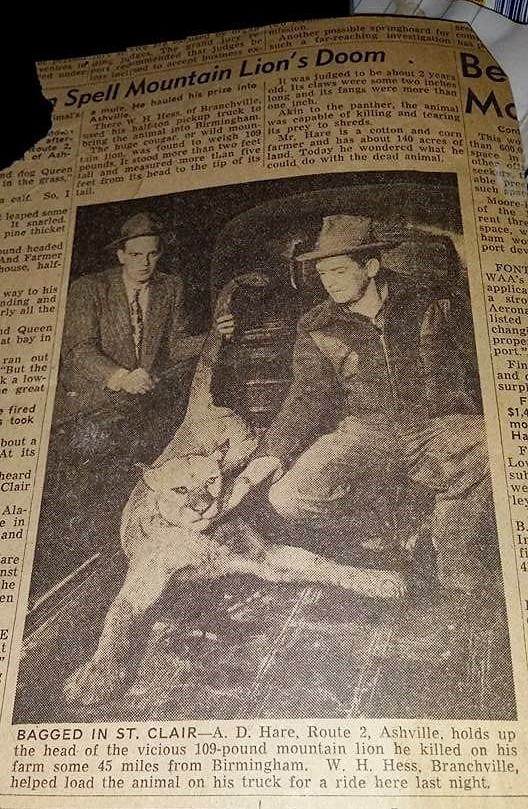 As far as I have been able to determine this is the last positively identified Mt. Lion killed in Alabama. A.D.Hare is my great uncle. (Blake Smith)
Once Alabama was admitted as a state of the United States of America on December 4, 1819, a great wave of immigrants from other states and countries came by flat-boats, pack-horses, covered wagons and ships to become the first citizens of the state. ALABAMA FOOTPRINTS Statehood presents the times and conditions Alabama first citizens faced in lost & forgotten stories which include:
Who Controlled And Organized The New State of Alabama?
Tuscaloosa Had Three Other Names
Chandelier Falls & Capitol Burns
Alabama Throws Parties For General LaFayette
Francis Scott Key Was Sent to Alabama To Solve Problems
General Jackson's Visit to Huntsville For A Horse Race Created Discord At Constitutional Convention