Leroy the Rooster
Made his escape in Talladega
by
Johnny Ponder
Back in the late '50s we lived on South Street in Talladega. Momma taught school at Munford so we still went to school there most years except for a couple when we went to Graham School in Talladega.
Munford, Talladega County, Alabama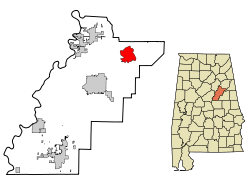 A few were on top of their coops
One day I was standing out in the front yard and I watched a chicken truck go by. It had a bunch of chickens in those small coops headed for the chicken plant. A few were out of their coops and just sitting on top of the coops. I was thinking that if those chickens knew what I knew they would be getting their feathered tails off that truck as quick as possible.
All of a sudden I saw one fly up and over on the opposite side of the truck and it must have landed in front of one of the AIDB buildings. The truck went right on and I saw that chicken walking around in one of the school's front lawns. I ran over there and chased that chicken down and caught it.
I put him in an old rabbit hutch
I carried my new found feathered friend back to the house and put it in an old rabbit hutch we had in the back yard and dubbed her with the name of "Joan". Joan was a girl in my class that had real white hair and my chicken was white so I thought Joan looked like her I guess.
Daddy wouldn't let Joan stay with us so I took her out to my Grandparents house where there were other chickens. Daddy said that she would get lonely if she stayed here with us without other chickens for company. Now, I don't know if chickens get lonely or not but that made perfect sense to me anyway.
Joan was a rooster
It turned out that ole Joan was a rooster so I changed her name to Leroy. Leroy grew up to be king of the roost around Grandpa's farm house and soon it was evident that he was getting a little too big for his feathers.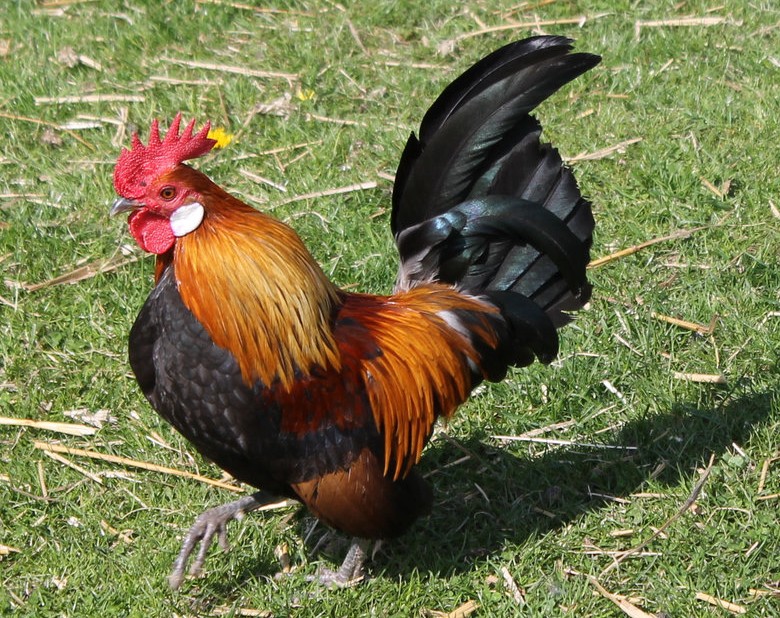 Leroy was flirting with disaster
One day Granny was pulling weeds out in her collard patch and ole Leroy decided she was invading his territory and he made her run out of her shoes getting back in the house. At that point I knew that ole Leroy was flirting with disaster.
Now what Leroy didn't know was that chicken executions were a common practice around the Ponder homestead in those days. Grandpa had a hatchet, a 5 gallon bucket with a short 1×12 just for carrying out such chicken sentences.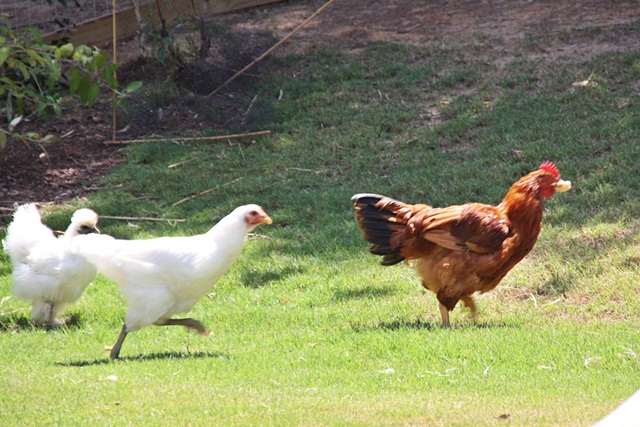 Grandpa would chop their heads off and throw them in the bucket, I would quickly place the 1 x 12 and sit on it until the flopping ceased. Granny would be boiling water for the dressing process. I will never forget how bad those hot wet feathers smelled.
Ole Leroy ended up disappearing not long after the collard patch incident and I've always wondered what happened to him. My Granny's fried yard chicken was the best I have ever eaten……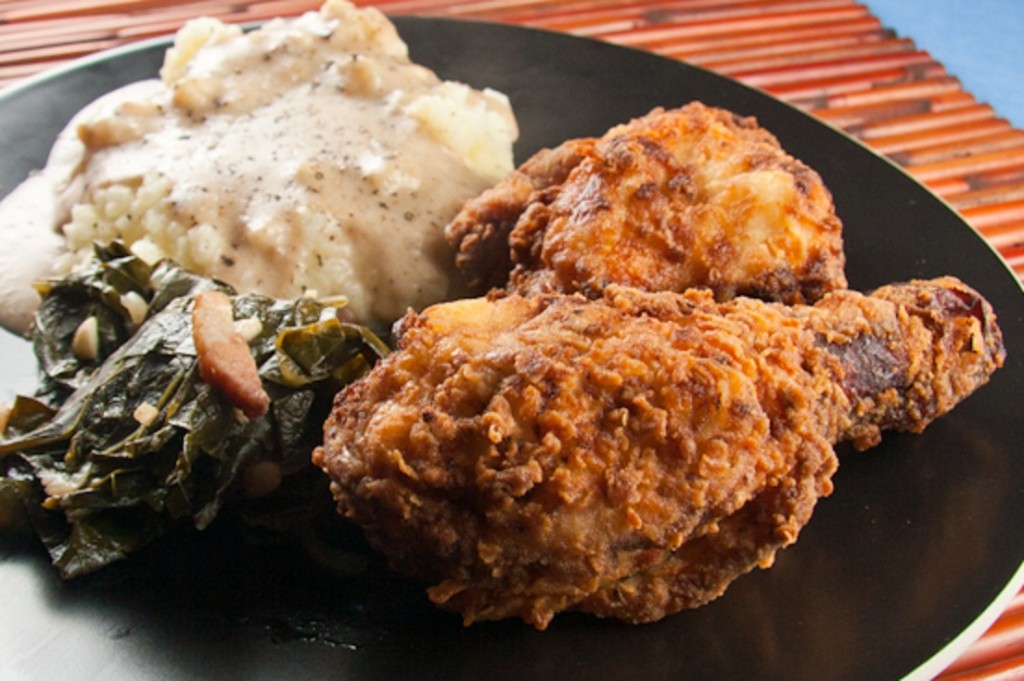 Vinegar of the Four Thieves was a recipe that was known for its antibacterial, antiviral, antiseptic and antifungal properties for years. It was even used to cure the Bubonic Plague. See Thomas Jefferson's recipe in

VINEGAR OF THE FOUR THIEVES: Recipes & curious tips from the past
Johnny Ponder lives in Munford, AL. He is a retired forester after about 40 years. Needless to say, he has a keen interest in the outdoors along with old places and lifestyles. He was raised here in Talladega County and writes very short stories about life in Talladega County back in the 50s and 60s.