The old Lyric theatre in Birmingham, Alabama has an interesting history. Located on the corner of Third Avenue and Eighteenth Street, it was originally built and operated as a vaudeville theatre and was the last theatre in Birmingham built exclusively for live professional performances.
Lyric Theatre under construction in 1912 (photograph by Oscar V. Hunt – Birmingham Public Library)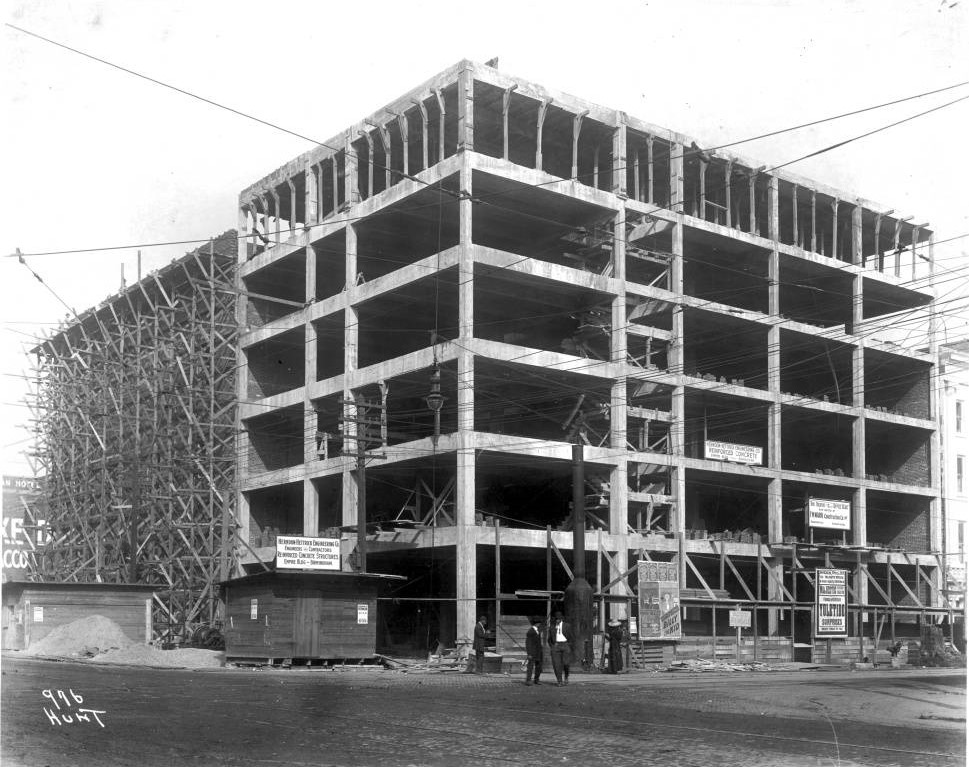 It began when "Louis V. Clark built the theatre and leased it to Jake Wells, a Southerner entrepreneur. Then Carl Hoblitzelle, a powerful financial figure interested in theatre purchaces stock in the Lyric but Wells retained controlling interest. They did not get along and feuded frequently which resulted in various openings and closings of the Lyric.
Lyric Theatre lobby 1924 with nine women in costume advertising Iron Horse movie (O. V. Hunt – Birmingham Public Library)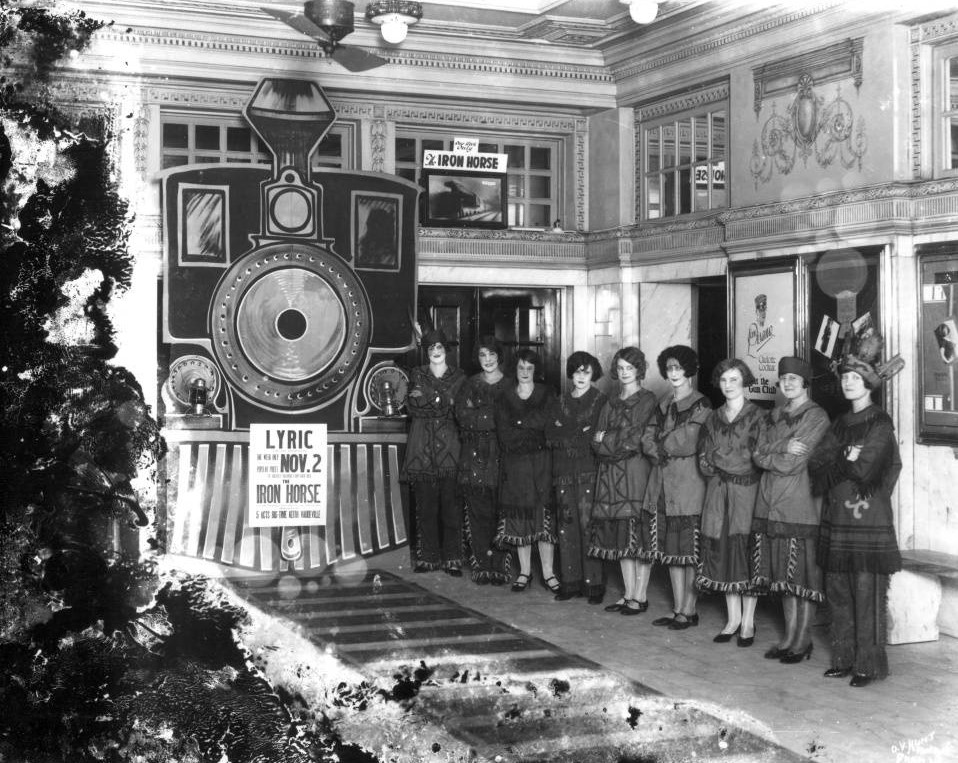 Lyric Theatre ca. 1938 (Birmingham Public Library)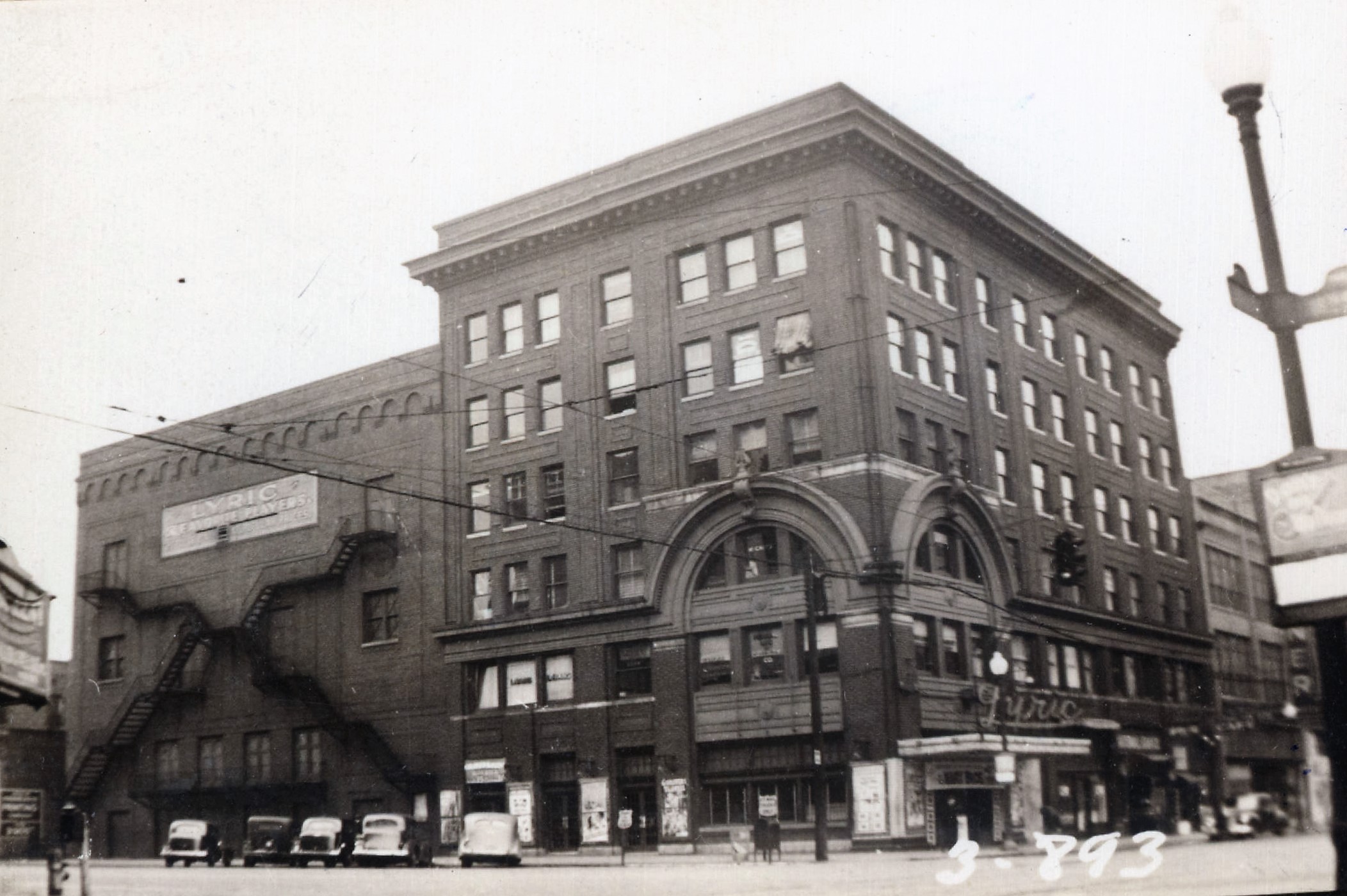 Lyric Theatre from Light of the Lyric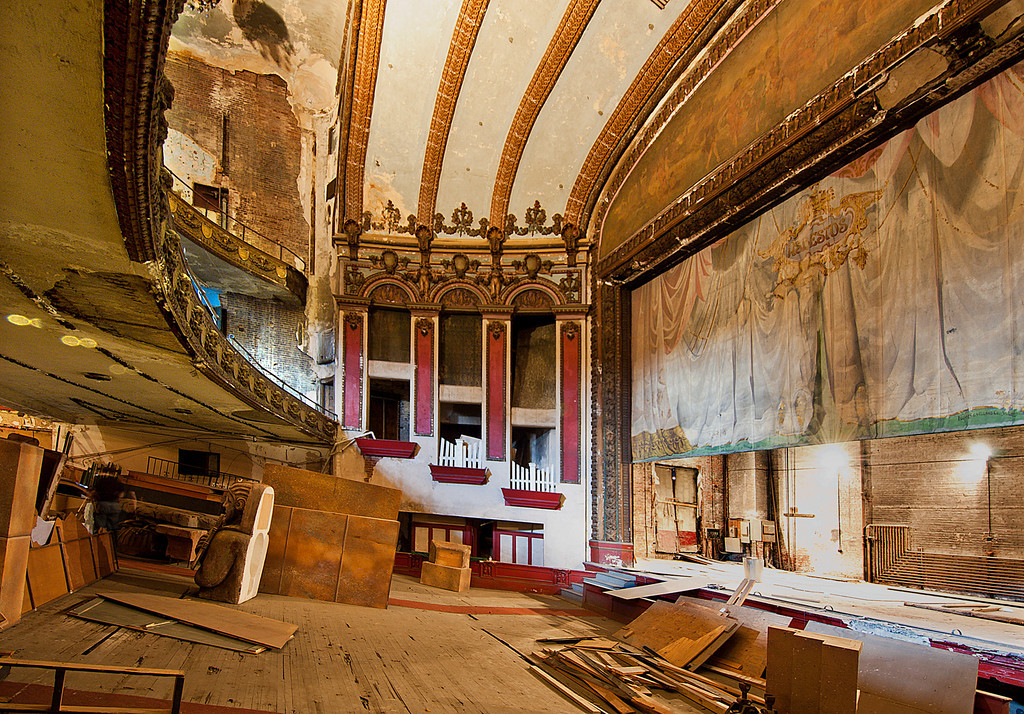 Built in 1914, the Lyric saw stars such as Sophie Tucker, Mae West, Milton Berle, Will Rogers and even the Marx Brothers.
The Lyric had 1583 seats and the center of the floor could be taken out, and a large tank underneath could be filled for water shows.
There were 12 separate exits, 55 fly-lines, and the most complete light-dimming system in the South. There was even a rough air-conditioning system made by using two tons of ice under the stage with fans blowing the cool air out over the audience. If you were lucky enough to get a reservation, tickets cost 25 to 75 cents. "Seating was segregated, but the Lyric was one of the first places in the South where blacks and whites could watch the same show at the same time for the same price."
The Lyric was second only to the Jefferson, the premier downtown theatre with legitimate drama in Birmingham at the time.
After an abrupt closing in 1915, the theatre reopened on May 19, 1915, with continuous run features. At the time, 'continuous run' was a lowered status in the theatre industry. However, the Lyric's status improved in the fall of 1915 and offered the 'Three-a-day" format when the Jefferson fell into financial troubles.
The Ritz Theatre opened in 1926 and since it was air-conditioned, this theatre was favored over the Lyric.
A favorite repertory group, the Favorite Players, came to the theatre in 1927. The director of the group was Russell Fillmore, a Birmingham native. They did light comedy and were there until 1930. Russell Fillmore became a film director but committed suicide in 1950. After his death, the Lyric closed.
The Lyric has been restored and is located at 1800 3rd Ave. North. It sits across the street from the Alabama and both are listed on the National Register of Historic Places. See more about the Lyric at lightupthelyuric.com
SOURCES
Metro Magazine November 8, 1978