In 1874, Birmingham, Alabama was a new city, only three years old. and when Thanksgiving drew near, the Birmingham Iron Age, published an article about the fledgling community which has been transcribed below:
BIRMINGHAM
Our little city is now approaching the end of the third year of its municipal existence, and it becomes us to look about us for the best means of promoting its welfare. Our wonderful growth during the first year or two astonished the world and caused no little pride and congratulation among ourselves. But we have reached a point where the wonder has ceased and where we are compelled to inquire hor our present status is to be maintained.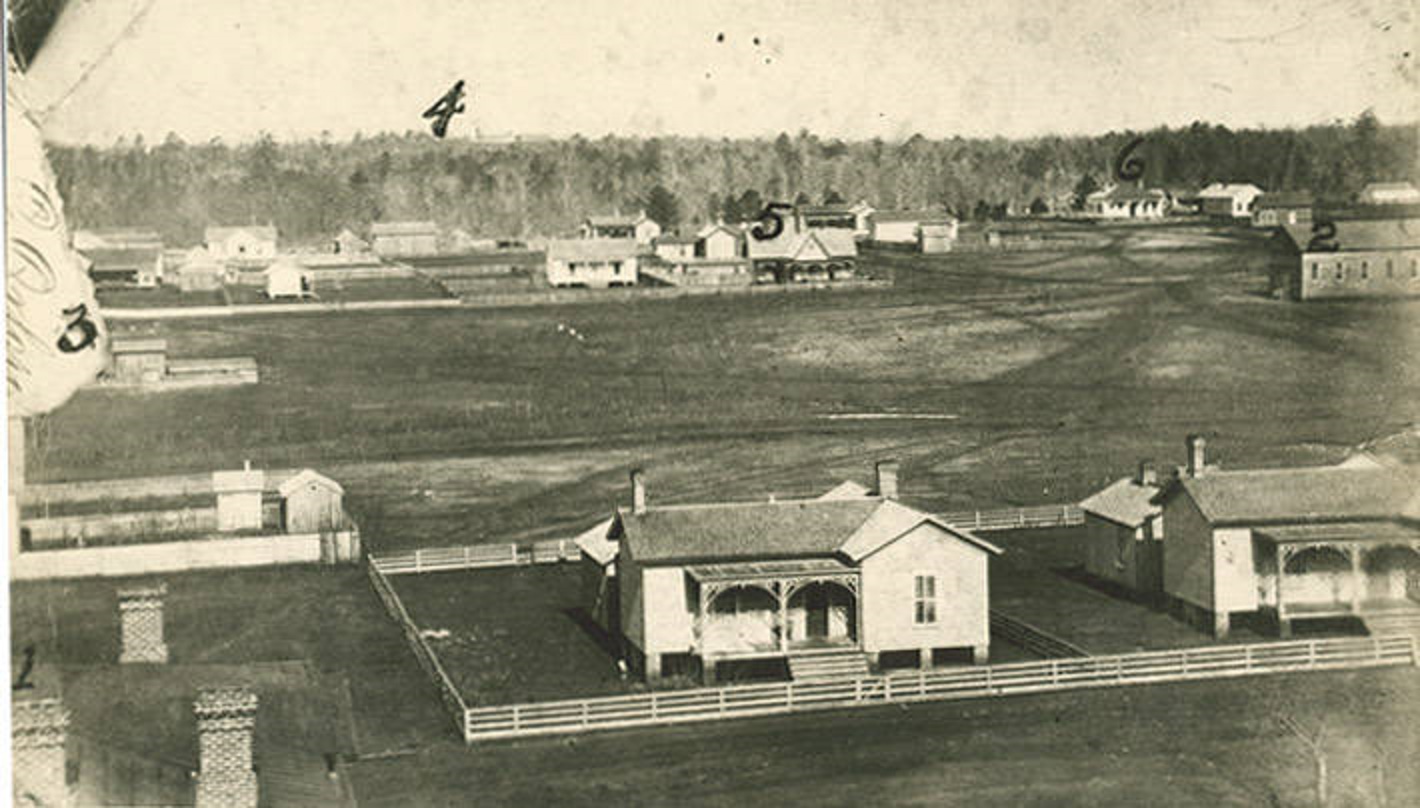 Birmingham 1873 from top of Courthouse by photographer O. V. Hunt (from Samford University Library)
Last year a hard one
We are not of the number who think that Birmingham has got its growth, much less of that number who think its present dimensions will have to collapse or shrink away. The last year has been a hard one upon all towns and cities throughout the country and especially upon a new town like ours, in which the inhabitants being all new-comers were more easily discouraged. But we think it can be shown that even our town has made substantial progress in the past year.
Birmingham's progress
First, a fine public free school has been established, the building has been paid for, and all the children in the city have received tuition free of charge. Second, two additional newspapers have been set on foot, one daily and the other weekly, and they seem to be quite as flourishing as the one already in existence before them. Third, a very costly and elegant jail and court-house have been erected, adding much to the architectural appearance of the city. Fourth, several new residences have been built, showing that there is still need for more houses. Fifth, the Press Convention of the State has held its annual meeting here, and the Presbyterian Synod and the Methodist Conference both have appointed their next meetings at this place. All these things tend to show that Birmingham is becoming better known, and that she has gained a recognized position among the larger towns of the State.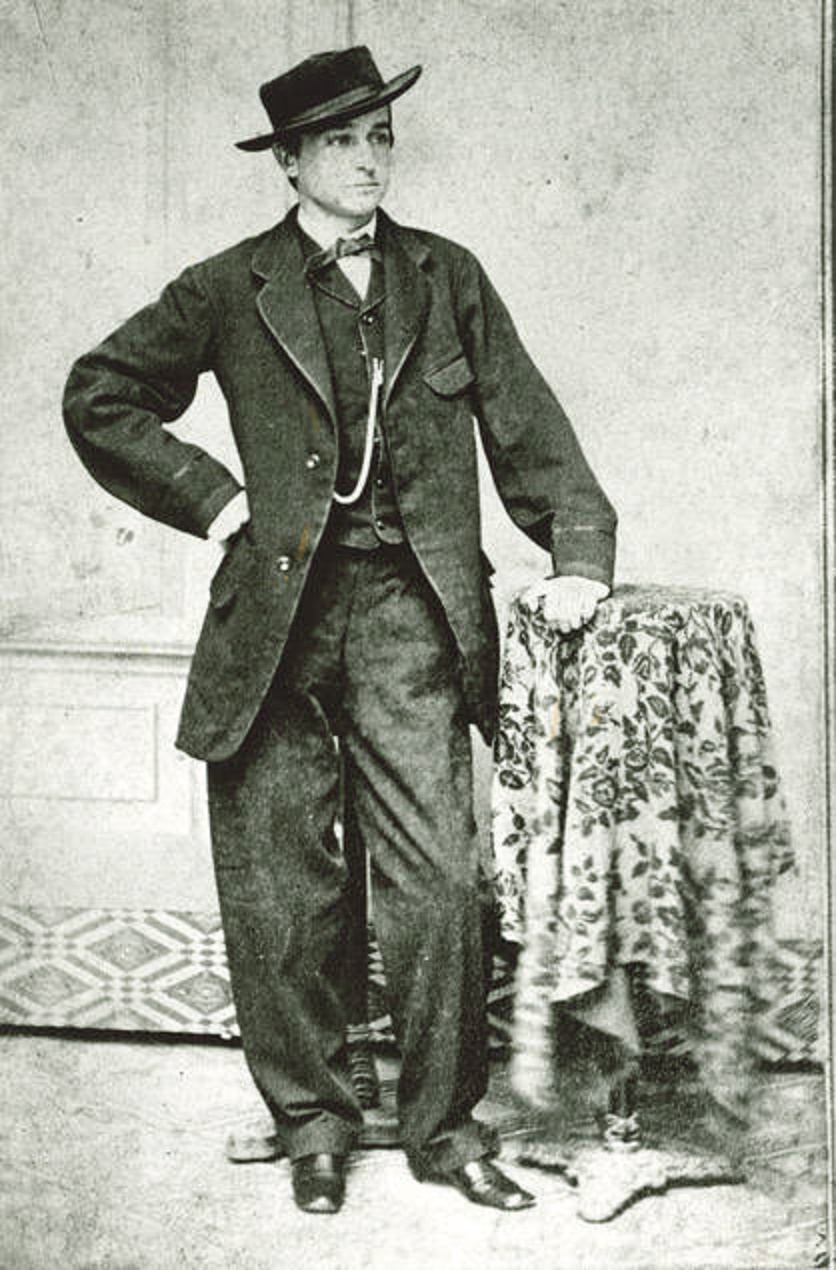 First Mayor of Birmingham, John Henley (Samford University Archives)
A look to the future
If we look to the future, we shall see that several encouraging circumstance embellish our prospects. The Memphis and Savannah Railroad is gradually approaching us from the East. The Alabama and Chattanooga Road is again running through its entire length under more favorable auspices than heretofore. The population of our county, and of course its wealth, has manifestly increased the past year, as shown by the large addition to our vote in the recent election.
The defeat of the Radical party in Alabama, and throughout the United States, has given increased confidence in our State government, and will greatly augment immigration from the North and from Europe, while it will cause our own pop to remain here. Our iron and coal interests will now attract greater attention and more money will be invested in manufactories.
With these prospects before us we should inquire what more does our city need to render it a desirable place of residences and to cause a new tide of immigration to poor in upon us? A few things suggest themselves at the present juncture. We are on the point of a new election of city officers, and we should by all means secure a new Board of Aldermen and a new Mayor who will strive to build up the city and to sustain its rising institutions.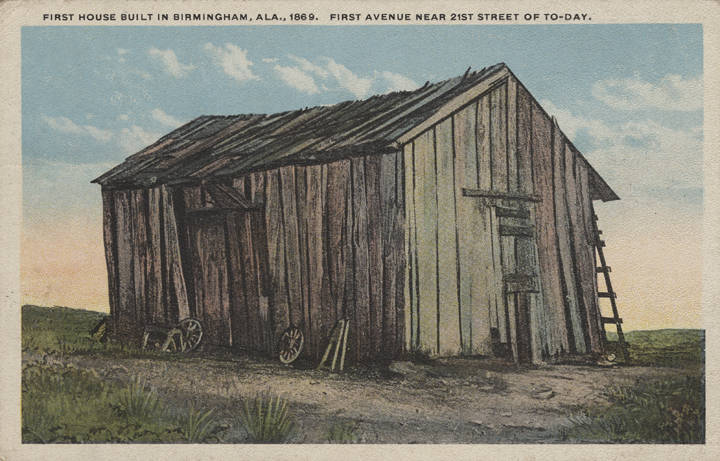 First House Built in Birmingham, Ala., 1869. First Avenue Near 21st Street of Today (Alabama Department of Archives and History)
Much blame has been thrown upon the present Council for their administration of the city finances. They have suffered the city to get behind with her indebtedness and her scrip to depreciate in the market, while they have collected a large amount of taxes from the property holders. Something must be done to prevent these complaints in the future. The salaries of the city officers must be cut down and the taxes diminished, if possible. Many competent gentlemen can be had to fill the office of Mayor for a more nominal salary. It is a post of honor and should be so conferred and accepted without reference in the compensation.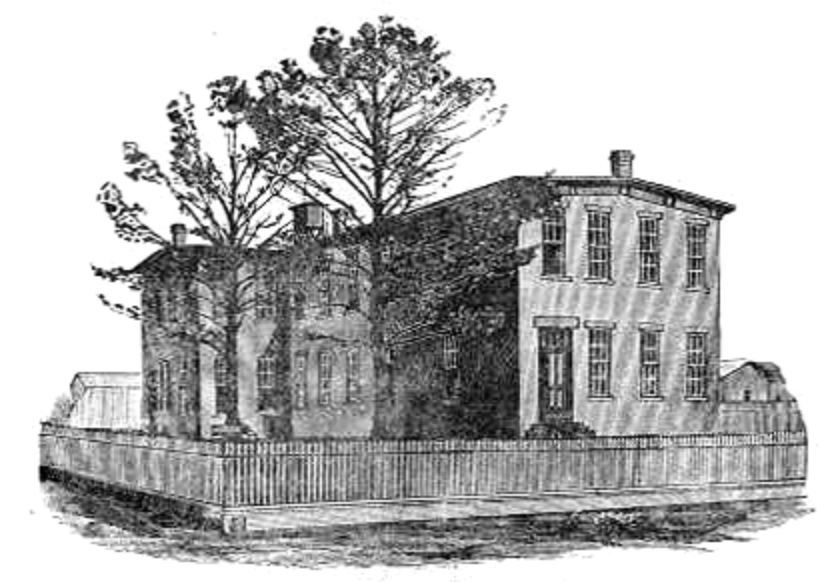 First Birmingham School 1874 (Birmingham Public Library)
Get the Daily Update from Alabama Pioneers
Don't miss out on Alabama history, get our daily updates in your email.
Free School should receive liberal appropriation
The Free School should be sustained by a liberal appropriation, but it ought to be placed under the management of the Board of Trustees elected for that purpose. The Legislature will be positioned to amend our School law so as to give to Birmingham the privilege of electing trustees for her schools as other school districts are permitted to do.
The same body will doubtless pass another act authorizing our citizens to vote on the question of raising a school tax. When these questions come before us we should be prepared to give them intelligent consideration.
Alabama Footprints Confrontation

is a collection of lost and forgotten stories that reveals why and how the confrontation between the Native American population and settlers developed into the Creek-Indian War as well as stories of the bravery and heroism of participants from both sides.
Some stores include:
Tecumseh Causes Earthquake
Terrified Settlers Abandon Farms
Survivor Stories From Fort Mims Massacre
Hillabee Massacre
Threat of Starvation Men Turn To Mutiny
Red Eagle After The War