Where are you celebrating New Years Eve?
As the sun sets on 2016, people from all over World gather to see ball drops and explosive displays of fireworks to usher in 2017. I wonder how many realize that this tradition came about. Here are some interesting facts.
Scare away bad ghosts
For instance, did you known that fireworks were originally an attempt to scare away bad ghosts and bring good luck for the New Year?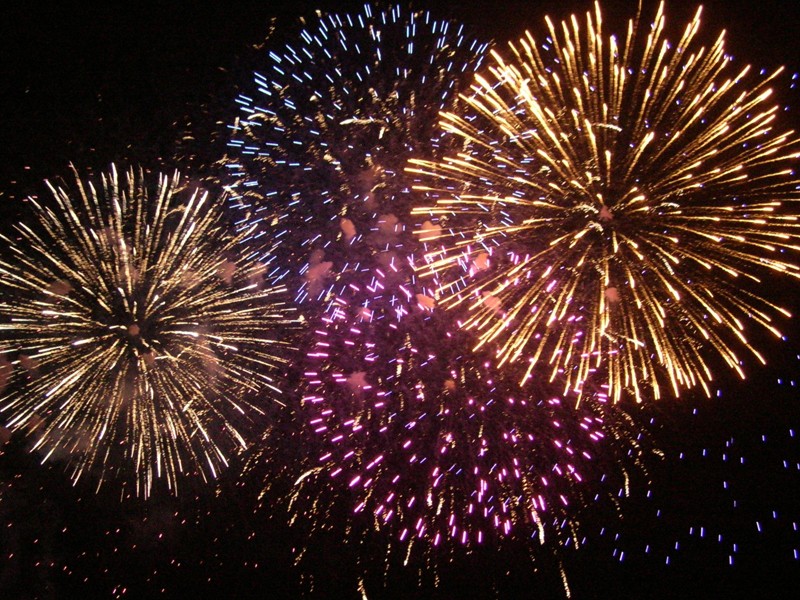 Dates back to China
According to Wikipedia, the "earliest documentation of fireworks dates back to 7th century China, where they were invented. The Chinese people believed that the fireworks could expel bad ghosts and bring about luck and happiness. Important events and festivities such as the Spring Festival (Chinese New Year) and the Mid-Autumn Festival were and still are times when fireworks are guaranteed sights."
Fireworks used to celebrate and scare off Native Americans
America's earliest settlers brought their enthusiasm for fireworks to the United States. Fireworks and black ash were used to celebrate important events and to impress or scare off Native Americans long before the American Revolutionary War.
First Independence Day in America was in 1777
The very first celebration of Independence Day was in 1777, six years before Americans knew whether the new nation would survive the war; fireworks were a part of all festivities.
Some interesting facts on fireworks
The Walt Disney Company is the largest consumer of fireworks in the world.
The largest annual pyrotechnic display in North America is Thunder Over Louisville which kicks off the Kentucky Derby Festival.
The second largest fireworks display in North America is Cincinnati Bell/WEBN Riverfest fireworks display on Labor Day weekend. It attracts over 500,000 people each year and over 2,500 viewers by boat on the Ohio river.
One of the world's largest fireworks companies, Zambelli Fireworks, is based in New Castle, Pennsylvania where New Castle is known as the 'Fireworks Capital of America.
According to the Guinness Book of World Records, the largest firework display of all time can be claimed by Norway with a single coordinated display on November 29, 2014, as a tribute to the 200th anniversary of the Norwegian Constitution when 540,382 individual shots went off in a spectacular 20-minute show.
The longest firework waterfall was the 'Niagara Falls' which measured 11,539 feet 6 inches when ignited on August 23, 2008, at the Ariake Seas Fireworks Festival, Fukuoka, Japan.
The most firework rockets launched in 30 seconds is 125,801 by Pyroworks International Inc. in Cebu, Phillippines on May 8, 2010.
The largest firework rocket weighed 29.5 pounds and was produced and launched by Associação Nacional de Empresas de Produtos Explosivos at the 12th International Symposium on Fireworks in Oporto and Vila Nova de Gaia, Portugal, on October 13, 2010
Ball drop in New York City
In 1903, The New York Times newspaper was about to open their new headquarters, the city's second tallest building, in what was then known as Longacre Square. The paper's owner, Adolph Ochs, decided to commemorate their opening with a midnight fireworks show on the roof of the building on December 31, 1903.
After four years of New Year's Eve fireworks celebrations, Ochs wanted a bigger spectacle at the building to draw more attention to the newly-renamed Times Square. An electrician was hired to construct a lighted Ball to be lowered from the flagpole on the roof of One Times Square. The iron Ball was only 5 feet in diameter! The very first drop was on New Year's Eve 1907, one second after midnight. Though the Times would later move its headquarters, the New Year's Eve celebration at One Times Square remains a focal celebration for the world.i
Share a location
You don't have to go out-of-state to see ball drops and fireworks on New Year's Eve.
Mobile – has a unique Moonpie over Mobile drop. Fun begins at 8:45. The moon-pie will will start to descend around 11 p.m.. The symbolic MoonPie was selected as Mobile's unique drop after a suggestion from city councilman.
"It started when one of our city councilmen, Fred Richardson, decided that it would be a great idea to have a New Year's Eve celebration by dropping something," Hunter said. "Mobile is the largest per-capita purchaser of MoonPies." (WSFA)
Throwing MoonPies from passing floats during Mardi Gras is a huge crowd pleaser. New Orleans is famous for throwing beads, Mobile is all about the MoonPies.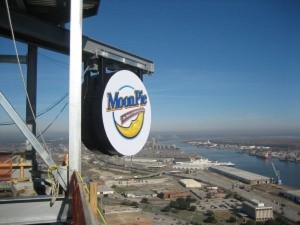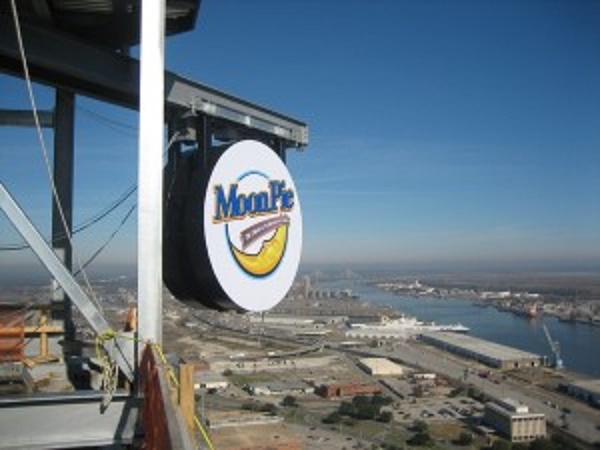 Do you know of others?
There are many other New Years celebrations around Alabama. If you know of a celebration in Alabama, share it with our readers in the comments below.
Have A Happy New Year!