Pell City and Ashville in St. Clair County are both the county seat.
St. Clair County encompasses 646 square miles, and lies at the southern tip of the Appalachian Mountain Range. The County is divided by Backbone Mountain. The county is the only county in Alabama to have two county seats. St. Clair County was first created from portions of Shelby County by the Alabama Territorial General Assembly on November 20, 1818.
Traveling to Shelby County
Ashville was first called St. Clairsville, after General Arthur St. Clair, a hero of the American Revolution. The area was first settled in 1818 by John Ashe, who established a plantation where he lived until his death in 1873.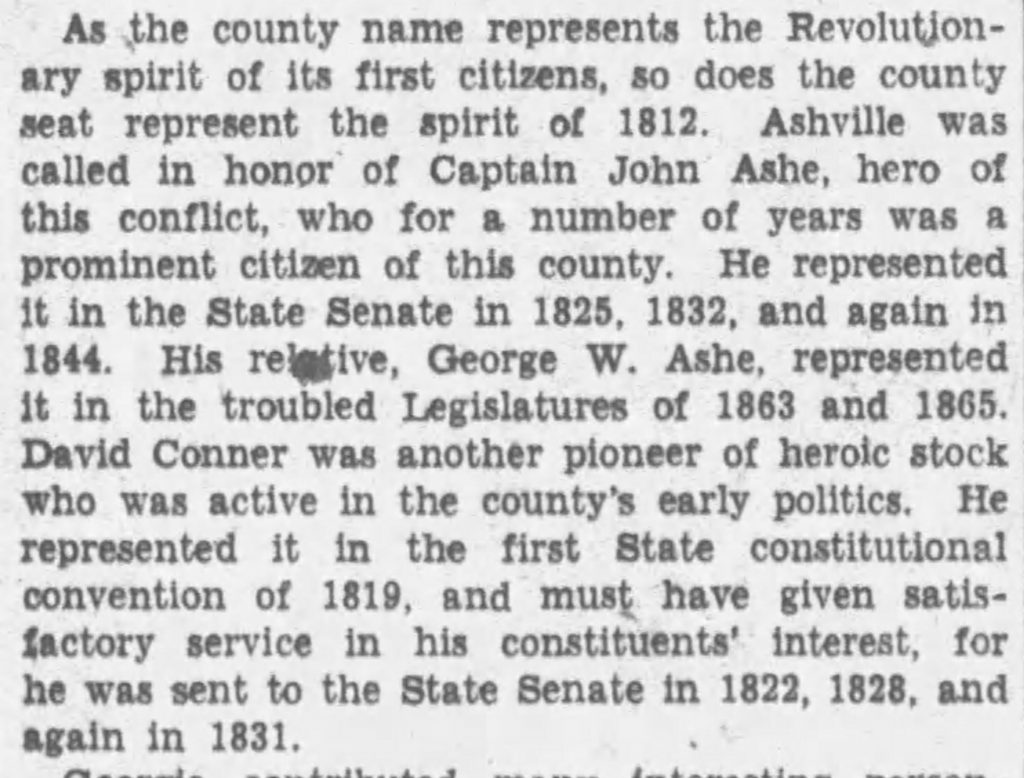 John Ashe arrived in Alabama in1817. He and his brother James were making their way on the Old Montevallo Road which led through the area of Ashville road to Shelby County when an accident happened. John dismounted his wagon to shoot at some game in the distance and it caused the horse to bolt. His daughter Betsy, age 3 years, was thrown from the wagon. She lay unconscious for three days and died on January 27, 1817. Her parents did not want to leave her gravesite so they stayed with her and built a log dogtrot house nearby. The cabin he built, now called the Ash-Newton cabin, still stands today and is the oldest structure in St. Clair County. It is also known as also known as Rowan House, Coker House and Rickles House. The house was extensively modified in 1830s, including adding a 2nd story and filling in the dogtrot. Later John built a two-story house nearby. He was the county's first elected judge and later state senator. Ashville was renamed in John Ashe's honor.
The first settlers were from Tennessee. Virginia and Georgia, and many were veterans of the Creek Indian Wars. The courthouse has records, marriage, deed, estate, etc., dating back to the early 1800s.
Ashville is located on Big Cannon Creek in the north central part of the county about 20 miles from Gadsden. It became the County seat in 1822 the same year it was incorporated. It was the only county seat until 1907 when Pell City was also designated a county seat due to the difficulty people had in the southern part of the county had in traversing BackBone mountain to reach the courthouse.
In 1821, John Ashe, John Massey, John Cunningham, Joel Chandler, and George Shortwell were appointed a commission to erect the courthouse and jail. Log buildings were put up and used for several years. Later brick structures were erected which were used until 1844, when a new courthouse was built.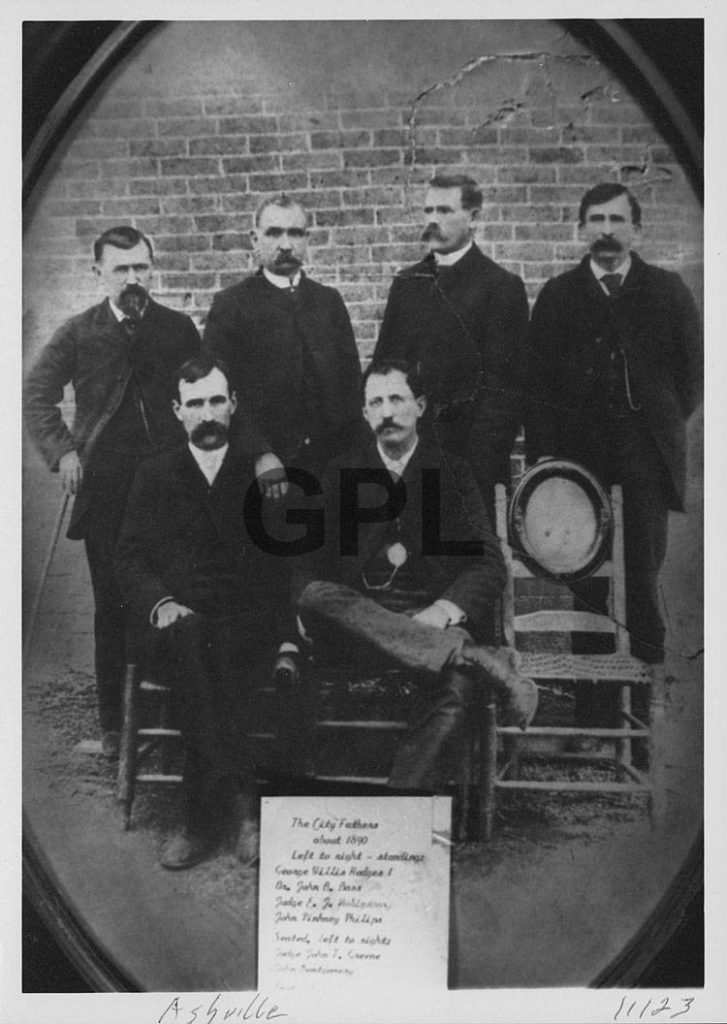 Historic District
Among the distinguished men of Ashville are Oran M. Roberts, a native of the town and one of the first graduates of the University of Alabama, who later moved to Texas becoming chief justice and, later, governor; Rufus W. Cobb, governor of Alabama; Judge Burwell T. Pope; and Col. John W. Inzer.
The Ashville Historic District in Ashville, Alabama is a historic district that was listed on the National Register of Historic Places in 2005. Ashville was seriously damaged by a tornado in the early evening of April 27, 2011.
"Few who visit the cemetery in Ashville, AL realize whose final resting place lies just inside the front gate; it's Howard Hill, World's Greatest Archer. His skill with the longbow was legendary, setting records that still stand to this day. Hill did most of the archery shots for actors like Errol Flynn in movies such as The Adventures of Robin Hood and They Died With Their Boots On, and was sometimes filmed as a bow-shooting Indian in other movies.
Born in 1899 in Wilsonville, AL, he was a powerful, ruggedly handsome man who could have been a movie star in his own right, but preferred to let others have the limelight, although he did eventually star as himself in several documentaries. A true athlete, he played football, baseball and basketball at Auburn University in the early 1920's, but his real forte was archery."
The historic St. Clair courthouse is home to the Ashville Museum and Archives, which serves as a repository for county records and newspapers as well as a museum exhibiting St. Clair memorabilia. Built in 1820, the John Looney Pioneer House Museum may be the oldest dogtrot log house in the state. Known for its pioneer architecture, the museum hosts an annual fall festival with food, games, arts and crafts, and music. In addition, the recently restored Ragland Depot Museum houses railroad history artifacts as well as artifacts from the town of Ragland.
SOURCES
Crow, Mattie Lou Teague, History of St. Clair County, Alabama, Huntsville, Ala, Strode Publishers, 1973
https://www.stclairco.com/258/Ashville
History of Alabama and Dictionary of Alabama Biography, written by Thomas McAdory Owen, published 1921, S.J. Clarke Publishing Company
ALABAMA FOOTPRINTS – Volume I – IV: Four Volumes in One
BUY ONE GET ONE FREE! The first four Alabama Footprints books have been combined into one book,
ALABAMA FOOTPRINTS Exploration