Skyline Farms was one of 43 similar projects to assist and relocate farmers devastated by the Great Depression in a new home with a more secure future. Before and after photographs were taken of the federal experiment in 1934. The projects were stopped after many people, particularly politicians in Washington D. C. considered them socialist programs.
Skyline Farms was a program established by the federal government in Jackson County, Alabama in 1934 as a socioeconomic experiment through the Federal Emergency Relief Agency for farmers affected by the Great Depression.
Since it was in located in the south, Skyline Farms was established for whites only in Jackson County, Alabama. Another similar project named Gee's Bend Farms was established for African American farm families in Wilcox County, Alabama.
Many in Congress saw the program as very close to socialism and fought against it.
It was part of a "back to the land" movement, popular in the United States in the early 20th century when there was concern that too many people were leaving the family farms and moving to the city.
Resettled farmer in Jackson county at SkylineFarms making furniture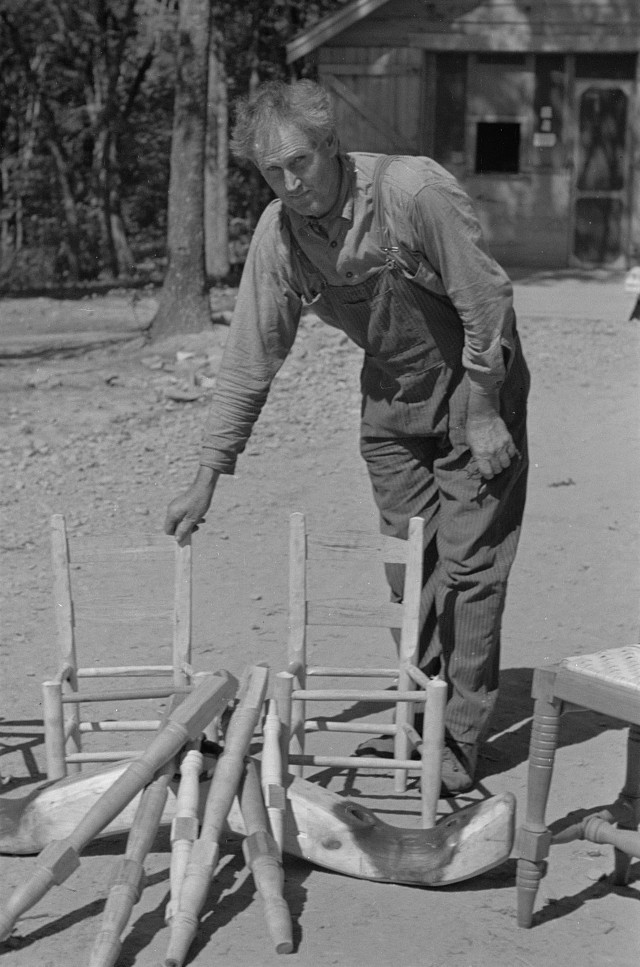 These amazing photographs tell the real story of the people. Many in Congress saw the program as very close to socialism and fought against it.
Wife and children of the resettled farmer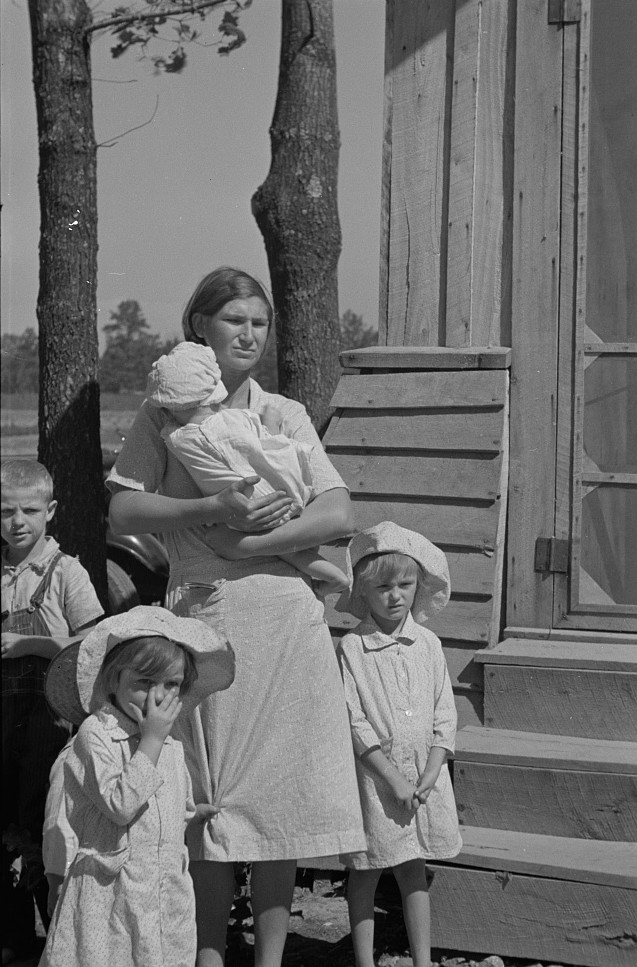 It is hard to determine the man's age in the photograph below, but he appears young. The photograph only stated that he was a man making roof shingles on Skyline Farms.  The relocated farmers worked on the new buildings and houses.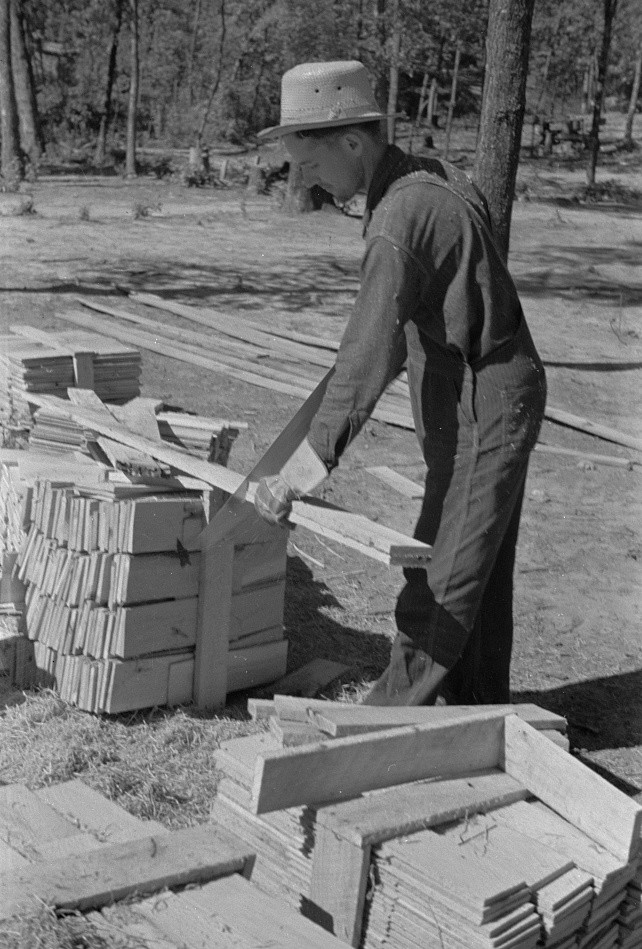 The photograph below was labeled, wife of a sharecropper resettled on Skyline Farms. She appears very young. Notice the newspaper that was used during the depression as insulation to keep out the cold. This was evidently her house before resettlement.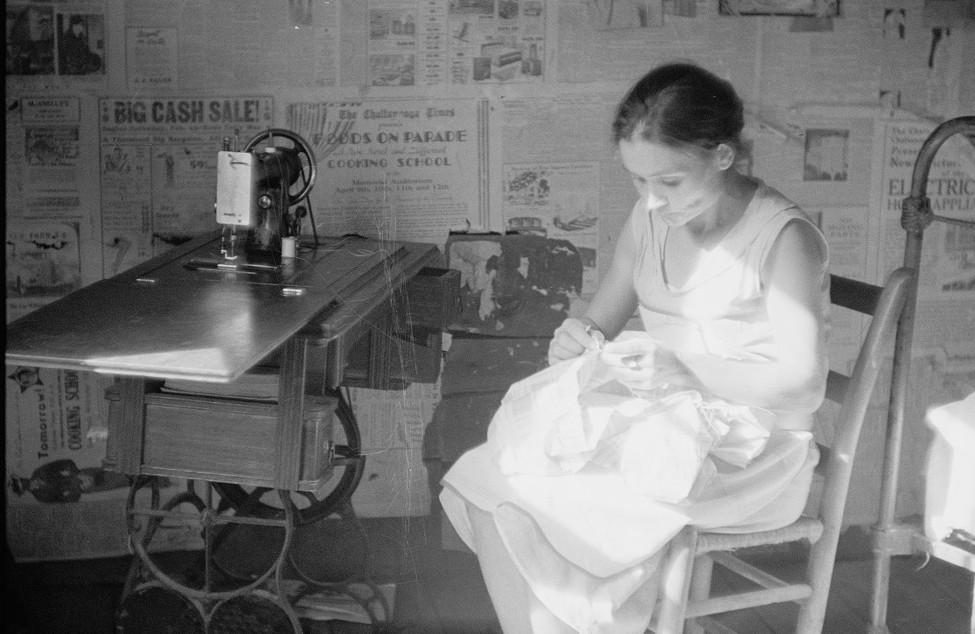 The photograph was labeled, men clearing stumps on Skyline Farms. These were probably two of the relocated farmers.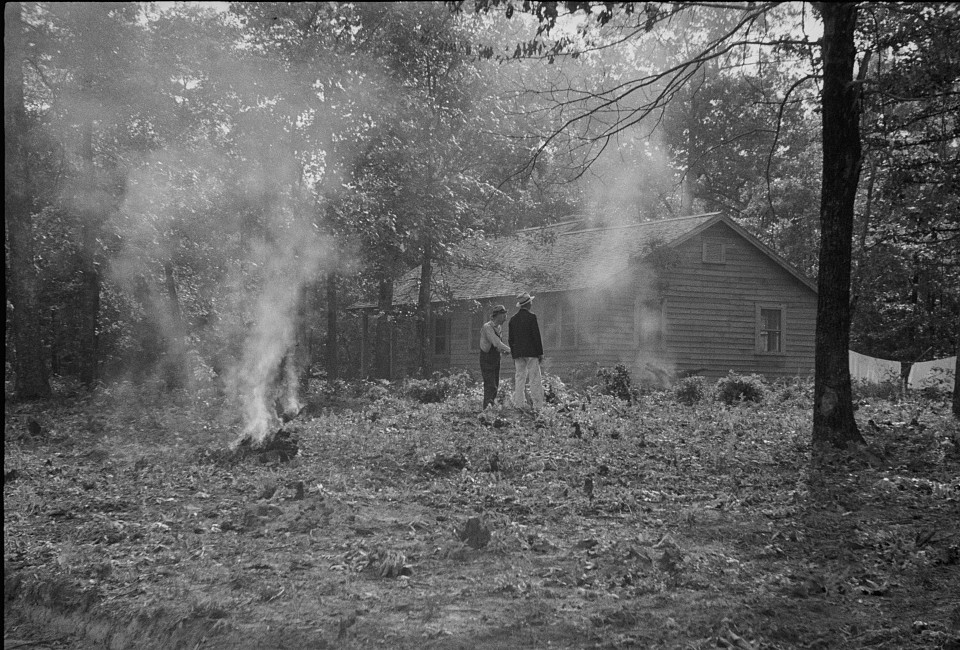 This photograph was labeled son of sharecropper to be relocated on Skyline Farms. It looks like he stepped on something and injured his foot.  Many children did not have shoes, even in winter.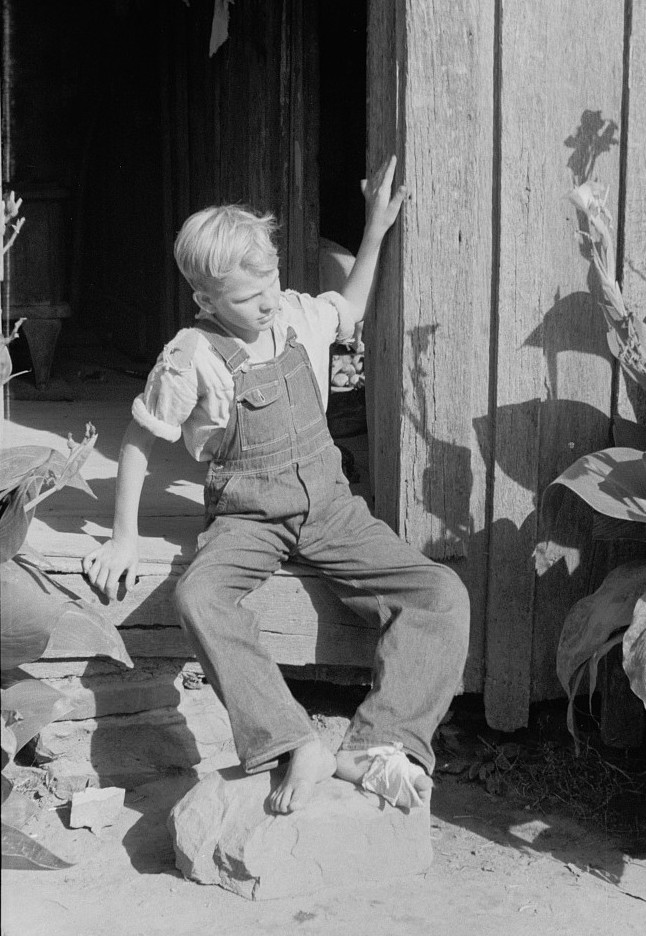 This is the sawmill used ad Skyline Farms to build the houses.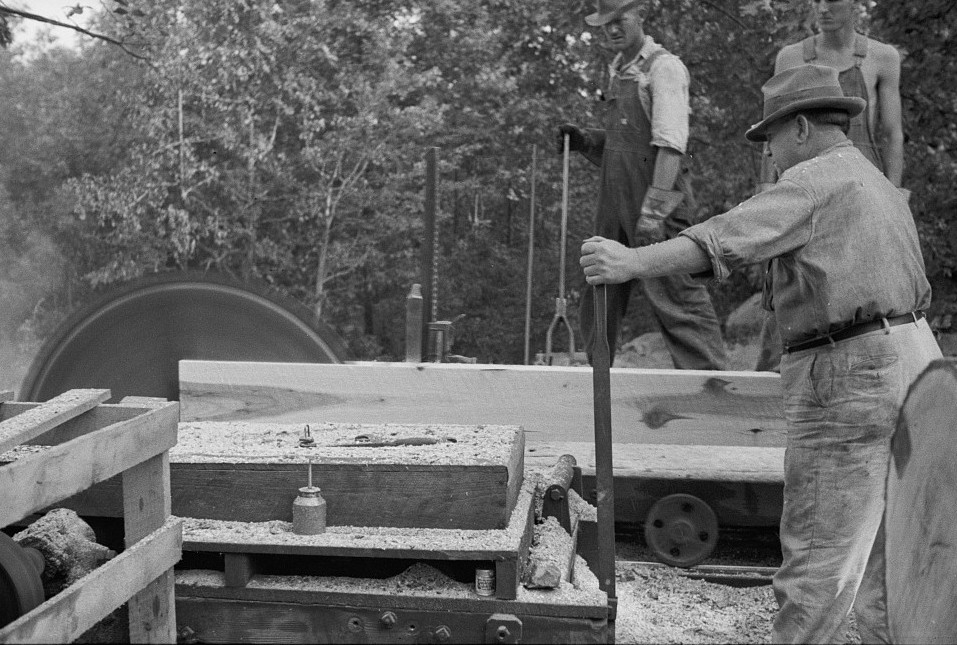 Children of a resettlement farmer making furniture (above) on Skyline Farms. Two appear to be twins.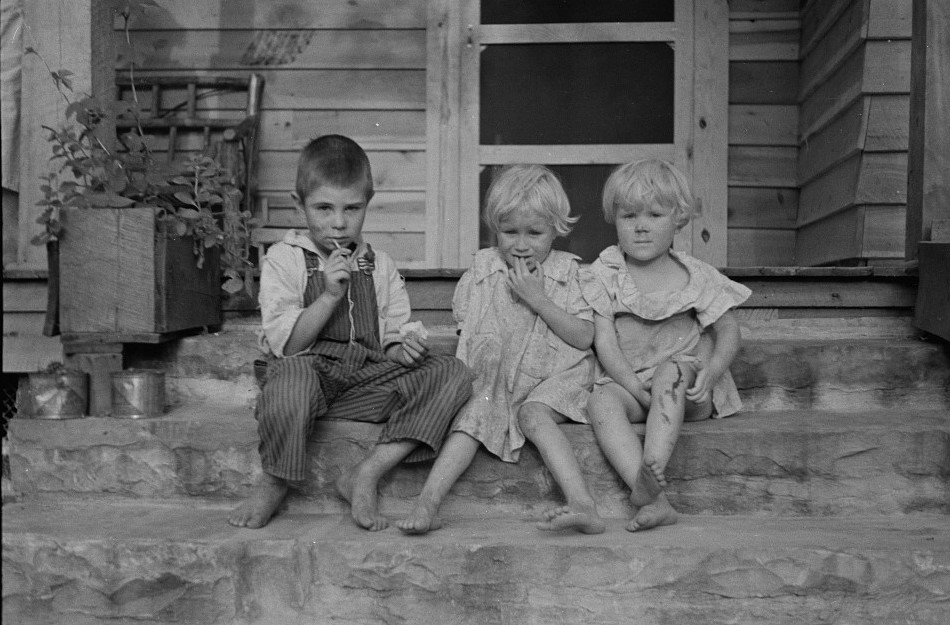 Alabama Footprints – Exploration is a collection of lost and forgotten stories about the people who discovered and initially settled in Alabama.
Some stories include:
The true story of the first Mardi Gras in America and where it took place
The Mississippi Bubble Burst – how it affected the settlers
Did you know that many people devoted to the Crown settled in Alabama –
Sophia McGillivray- what she did when she was nine months pregnant
Alabama had its first Interstate in the early days of settlement