During World War II, many people moved to nearby Sylacauga to work in the defense plant. They came from all over the nation and the area was hard-pressed to deal with the massive influx of people to their small rural towns. The film below presents Sylacauga as the shining example of how to best handle the large population.
Childersburg 1942

New Cottages at nearby Childersburg Munitions plant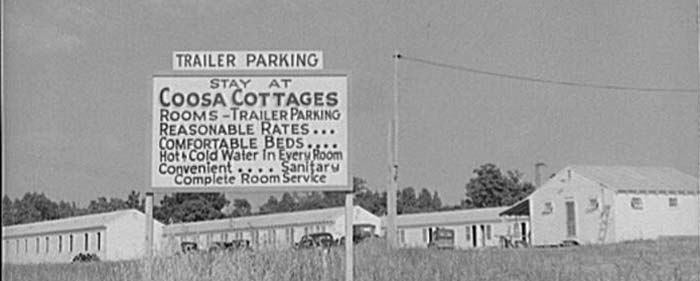 Over 25,000 workers flocked into the Coosa Valley to build and work at a gunpowder plant in Childersburg which encompassed 13, 500 acres and a munitions bagging plant also located in nearby, Talladega, Alabama. Heavy water for use in the atomic bomb was also made at the Childersburg plant.
Childersburg in 1942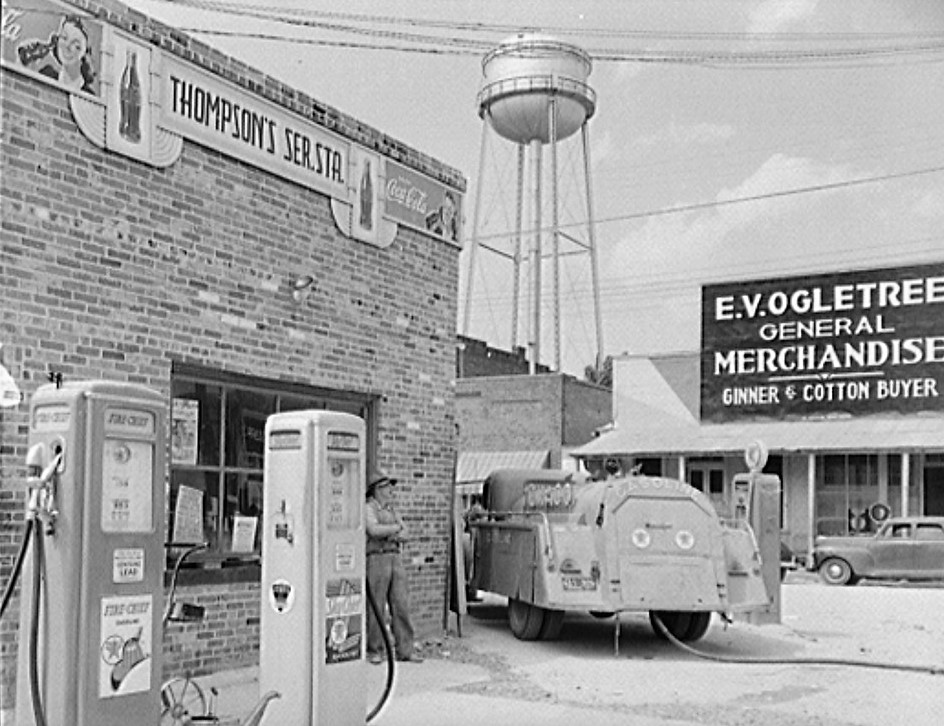 Artillery Powder bagging plant was located in Brecon
The film includes footage of nearby, Sylacauga, approximately ten miles south of Childersburg.  According to the film, Sylacauga did a better job of planning and handling the overwhelming population growth. The artillery powder bagging plant in Talladega was located in the Brecon area of nearby Talladega, Alabama.2  Talladega is in the northeast central part of Alabama around 50 miles east of Birmingham. All three towns, Sylacauga, Childersburg and Talladega are located in Talladega County, Alabama.
Childersburg only had 515 residents
Can you imagine the difficulties these towns experienced by this sudden population explosion? Prior to the WWII, the town of Childersburg only had 515 residents and no paved streets when Du Pont decided to locate an ordnance plant there to produce TNT and gunpowder. Women as well as men worked in the plants at Childersburg and Talladega and this was a time when child care was virtually non-existent.
The move was especially hard on women
The move was especially hard on all women, even if they had children to care for and didn't work because there was little public transportation. They frequently "lived a bored existence in dormitories or rented rooms, rarely getting a chance to go anywhere." On a Saturday night, a young single woman working in the big munitions plant would face a long string of dateless weekends, and sometimes hostility from local women who resented competition from these outsiders for the few available men.1
Some trailers where Childersburg defense plant workers families lived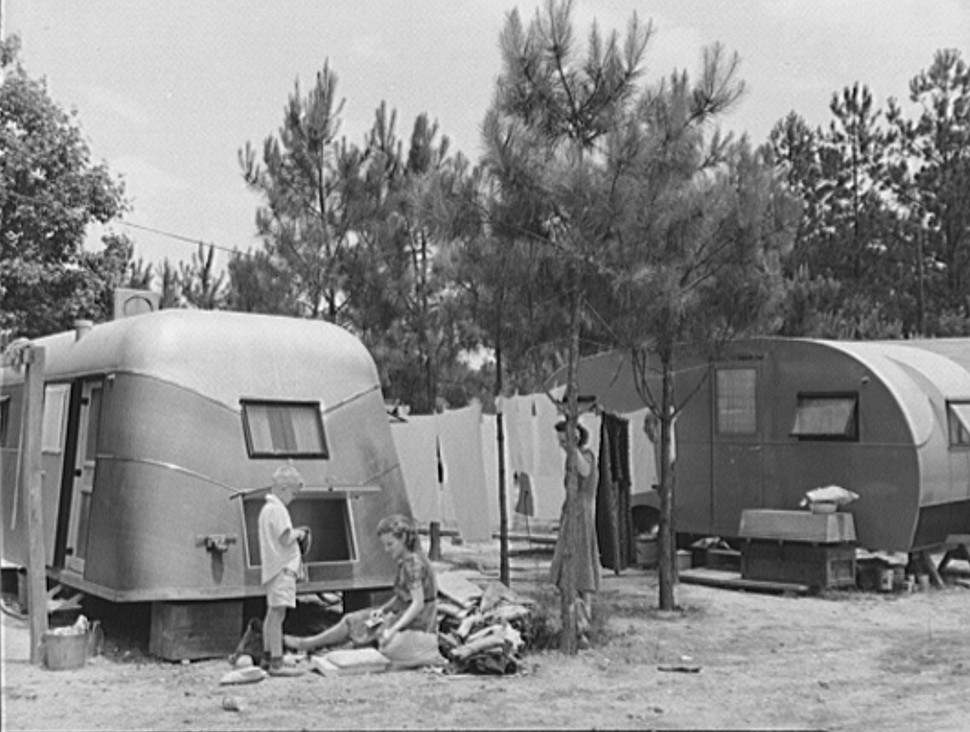 Some of our contributing authors have written about living in this time. Be sure to read Jean Butterworth's story with the headline, Were the German's attacking us? For a seven-year-old this was scary! Her family moved to Childersburg, where her father worked in the defense plant and she describes her life there as a seven-year-old.
If you can identify people in the film or photographs, email me at [email protected] or write your answer in the Reply section at the bottom of this article. I'd love to know who they are and what became of them.
 SOURCE
1American Women During World War II: An Encyclopedia by Doris Weatherford