GOOD CITIZENSHIP IN A DEMOCRACY
by
Houston Cole
Tuscaloosa News December 1, 1939
It might be said that good citizenship in a democracy, generally speaking, involves two things: namely, (1) a knowledge of the factors that enter the realm of civic affairs, and (2) the will to act on the basis of such knowledge.
Nation could not survive unless supported by an informed citizenry
It is common information that the founding fathers recognized the fact that the newly formed nation could not long survive as a democracy unless it was supported by an informed citizenry. This belief that the continuity of our government rested upon an enlightened electorate served as a germ of our public school system. If men were to govern themselves intelligently, there must be organized channels to supply them with information necessary to intelligent action.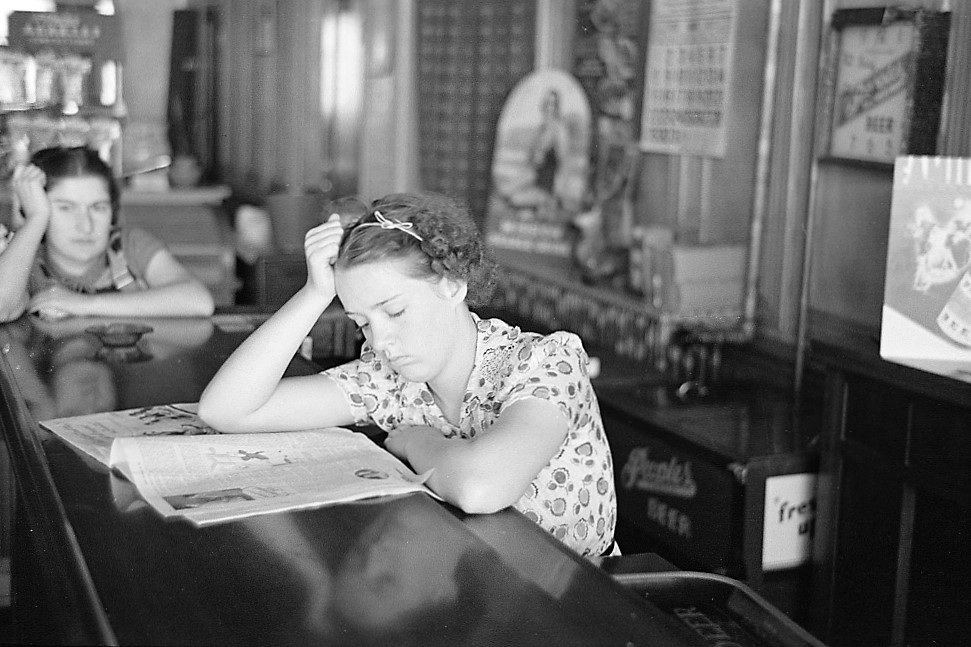 Girl reading a newspaper 1937 in Tower MN by Lee Russell (Library of Congress)
Little need to govern before the depression
The problem, of securing civic information on which to project intelligent civic action is much greater today than ever before in the history of this country. Up until recent years, the field of government prerogative was confined to the comparatively simple task of distributing the mails or providing police protection to life and private property. This philosophy of government involved nothing more complicated than the tariff issue. It was believed that the best government governed least. A citizen's judgment was taxed only as it related to choice among individuals who aspired to office. There were seldom issues that transcended personality.
Then came the depression with a multitude of social and economic problems; National, state and local governments suddenly found themselves face to face with an avalanche of demands that had never before encountered. These demands included unemployment on an unprecedented scale, industrial and agricultural collapse, social security, and a horde of concomitant issues.
Two different philosophies of government
To complete the situation further, there forged to the front competing philosophies of government among our own people. Many felt that this country should hew rigidly to traditional lines of action, while others felt conditions warranted a broadened base of governmental rule. This issue is still predominant.
It is within the framework of this entangled skein that a citizen finds himself today. The atmosphere is surcharged with issues and schemes that must be dealt with intelligently if our democracy is to survive.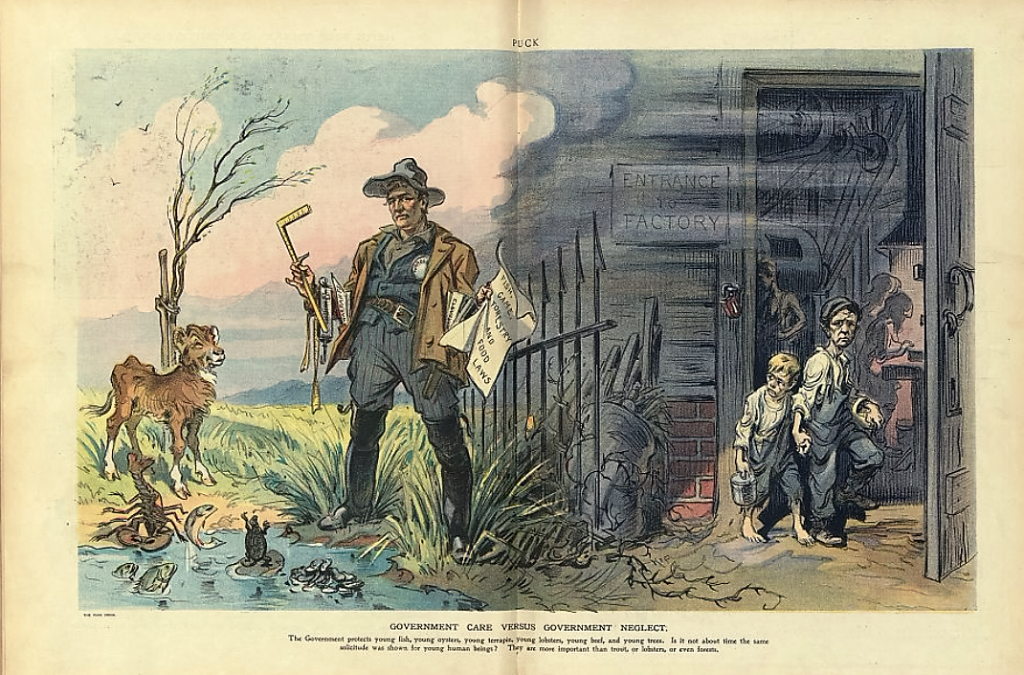 Government care vs Government neglect print by Puck ca. 1910 (Library of Congress).jpg
Debate over old-age pension (Social Security)
Only recently an issue of major importance faced the voters in two of our richest and most populous states. The question of providing old age pensions involving capital outlays that ran into billions of dollars was at stake. The proponents of the measures claimed that if they were adopted the two-fold purpose of providing security of the aged and a boon to prosperity would be served. The opponents contended that the scheme would lead to inevitable state bankruptcy. So plausible did the contention of the two groups sound, that many citizens found themselves in the baffling position of not knowing which side to take. Here is a typical instance in our modern democratic society where the demands of enlightenment on the average citizen were great. Other examples could be cited.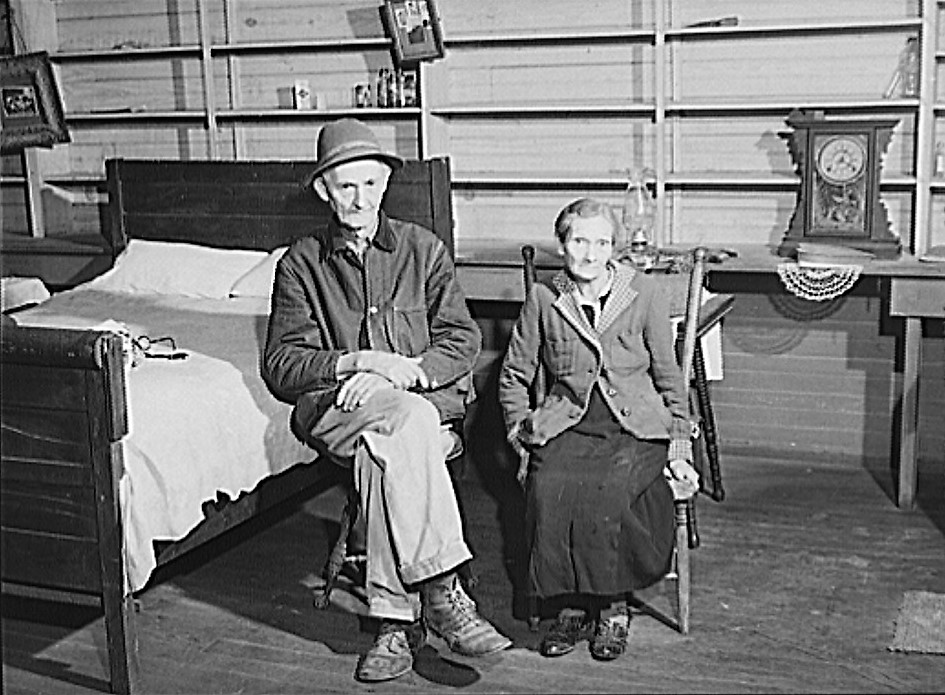 Mr. and Mrs. Bob Calloway, who get an old age pension Penfield, Greene County, Georgia by Jack Delano 1941 (Library of Congress)
Good citizenship requires use of information for worthy ends
Happily, there has grown up along side the necessity for greater civic knowledge more agencies for the distribution of such knowledge. The press, the radio, the cinema, and organized public groups are devoting more attention to the problem of providing citizenship information to our people. At last the schools have come to realize the vital part they must play in training our youth for the day when they assume the responsibilities of active citizenship.
It must be remembered, however, that a wealth of information can avail little in making for good citizenship unless the possessors use much information for worthy ends. Knowledge can be a two-edged sword. It can bless or it can damn. It can be used for worthy or unworthy purposes. What good does it do a man to know that it is crime against his country to sell his vote and then proceed to sell his ballot to the highest bidder.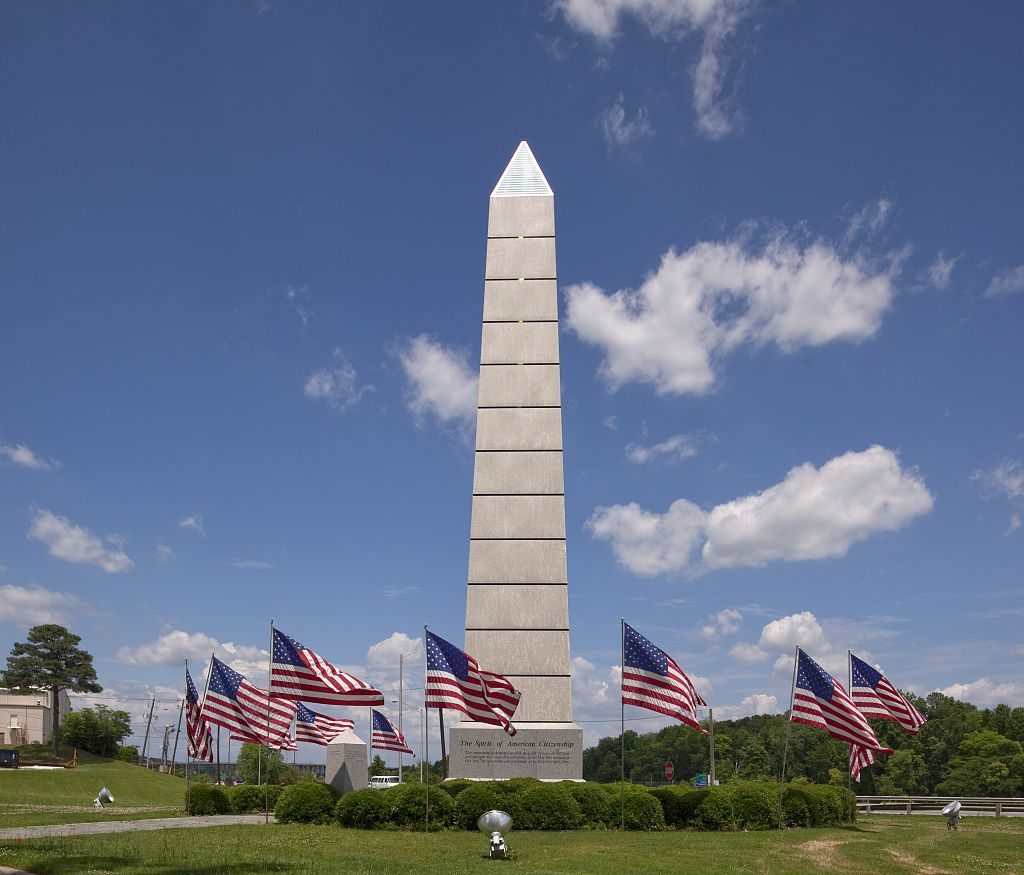 Spiral, pyramid-shaped lighted monument erected to honor citizens and history of the area. Taped messages with area history, national anthem sung by Jeff Cook (member of ALABAMA), George Washington quote, volunteerism message for school children – by Carol Highsmith 2010 (Library of Congress)

Good citizenship is more than knowledge
Good citizenship is as much ethics as it is knowledge. Teachers have found that it is more difficult to train the will than it is to train the mind. There must be the will to follow where the path of enlightenment and truth lead. If our democracy is to be maintained and improved, our people must not only be informed about civic affairs but they must act militantly on the basis of the information.
The Civitan Club is to again be commended for sponsoring a citizenship contest among the junior and senior high school pupils of the county and city.
Faith and Courage: A Novel of Colonial America

 Inspired by real people and actual events, the family saga of colonial America continues with Ambrose Dixon's family. Faith and Courage presents the religious persecution of Quakers in Pre-Revolutionary War days of America intertwined with a love story.
Faith and Courage: A Novel of Colonial America