The Mary Frances last trip down the Warrior ended in disaster
(Transcription from a history of Tuscaloosa written by an older resident, Ben A. Green, in 1931 who was the managing editor of The Tuscaloosa News July 31, 1949)
Tuscaloosa hearts had been lifted from the state of frenzy and apprehension by the end of the World War, (WWI) but it remained for the year 1919 to bring this community its darkest hour. It was Sunday, June 15, when the "Mary Frances," 39-foot motor launch owned by Samuel F. Alston, made its last of the many trips which had won for it the name "Boat-Load of Happiness" for the joy it had given hundreds of Tuscaloosa children.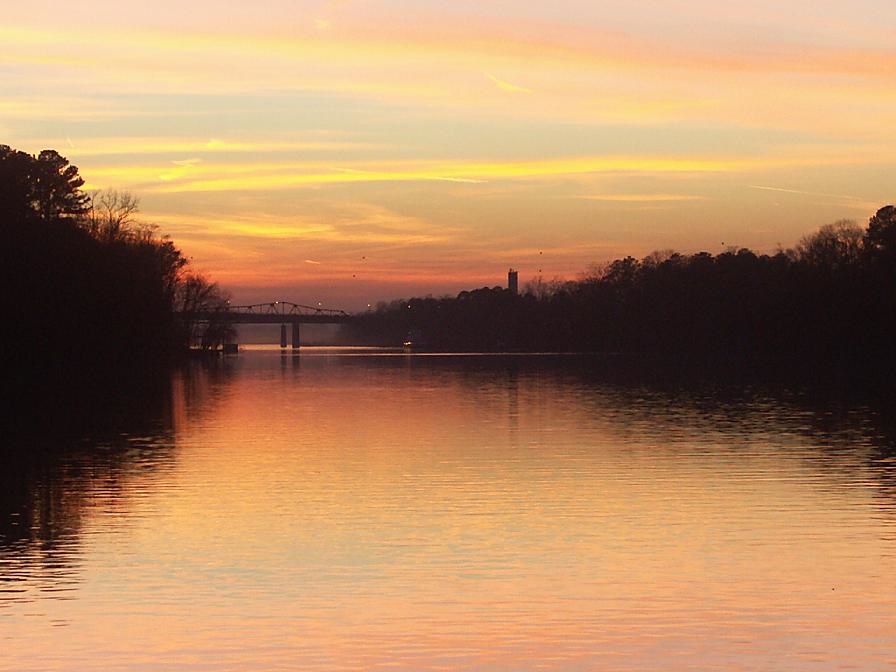 Black Warrior River (blackwarriorriver.org)
Last trip ended in a disaster
The last trip was suddenly ended when the boat overturned off Holt, a scant quarter-mile from where it had received its cargo of 62 men, women and children at the Riverview wharf. Government inspectors officially reported that the boat was by no means crowded, was handled in a seaman-like manner and the occurrence could be in no way blamed upon the owner, who himself barely escaped or the captain, Dick Antonio. The inspector said it was an unaccountable accident, apparently caused when the people aboard suddenly rushed to one side as the boat turned. The keel may have struck a submerged tree stuck straight up in the river which was 100 feet deep at that point.
Thirty-six escaped or were rescued and twenty-six were known to have died in the catastrophe. The hull was dragged to shore by a Holt man and several bodies were taken out of a hole cut in the side before the hull again sank. All night the rescuers worked under huge arc lights and two days later divers trod the bottom of the Warrior to find any additional victims.
Comfort for the grieved ones
All merchants and other establishment closed the Monday following, all helping their utmost to comfort the bereaved and to search the scene for other victims. Memorial services were held Monday and the following Sunday.
Mr. Alston, sorrow-stricken, did his utmost to comfort the grieved ones. Most of the victims were buried in a general area at Evergreen, plots which Mr. Alston secured and paid all costs of interment.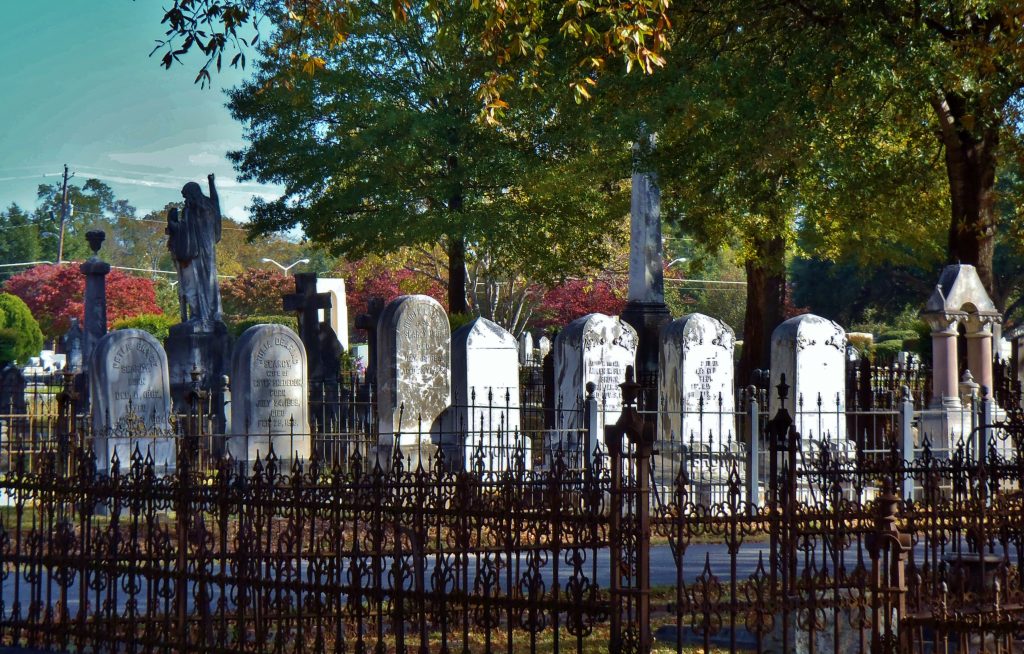 The life of this great citizen was visibly shortened by the disaster from which he barely escaped. He passed away two years later at the age of 63. Captain Antonio never completely recovered his sanity after the occurrence. Records show that one parent filed $50,000 against Mr. Alston for the loss of a boy but a judicious court refused to entertain such a thing.
The 36 Survivors
Persons known to have either escaped unaided or been rescued by others were: J. H. Clabaugh, saved by three girls, Jerome Kennedy, Polly Jones and Myrtle Burchfield, Gertrude Boy, Annie Bell Adams, Corrine Adams, Will F. Englebert, Jr., Cecille Cunningham, Howard Maxwell of Northport, Mrs. L. Rosenfeld, Hyman Dickie Emanuel and Louise Rosenfeld.
James Waddell, Charles Rice, Miss Sadie Foster, who rescued several, Bettie Hood, Allen Parker Mize, Troy Wall, Miss Norma McGraw, Grace Lindsley, Russell St. Clair, Darrell st. Clair, Harris Strong of Northport, Mrs. Robert Cleere, Florence Buckner, H. M. McLeod, Jr., Patton Evans of Northport, Roy Speed, Stephen speed, Truman Walden, Bill Wilson, S. F. Alston himself and Capt. Dick Antonio.
Discordance: The Cottinghams
 Inspired by true events and the Cottingham family that resided in 17th century Somerset, Maryland, and Delaware, colonial America comes alive with pirate attacks, religious discord, and governmental disagreements in the pre-Revolutionary War days of America.