EXCERPT FROM JOURNAL OF MRS. GOVERNOR JOHN GAYLE 1
(Mrs. Gayle, wife of John Gayle, Alabama's seventh Governor, left a journal which her descendants preserved for more than a century before publishing it. Governor and Mrs. Gayle were the parents of Mrs. Amelia Gayle Gorgas, who was for many years librarian of the University of Alabama and for whom the new University library is named. They were also the grandparents of William Crawford Gorgas, the world's greatest sanitarian, a native Alabamian, who was decorated by King George, while lying on his deathbed in London. The following is a letter written by the future seventh governor, John Gayle, to his beloved before they were married.)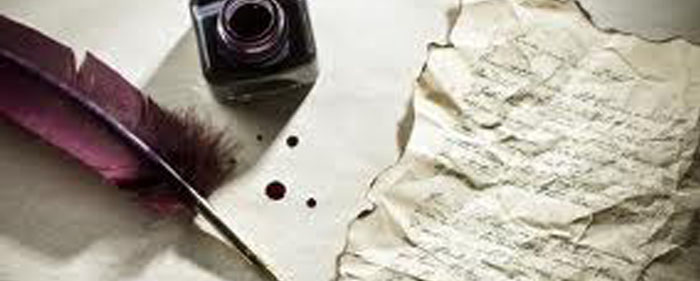 John Gayle's Letter
My dear Sarah,
The period of our marriage will soon arrive.2 We shall then be destined equally to share whatever may be the fate of either of us. If one is to be happy and prosperous, or unfortunate and miserable, the other will be equally so. Anything which can, in the smallest degree affect the peace of a union so interesting and important, very naturally excites the most anxious and earnest solicitude. The concealment of each other's circumstances, or the not disclosing them as they really are, is productive of more unhappy marriages than perhaps any other cause.
Official portrait of Gov. John Gayle in later life (Alabama Department of Archives and history)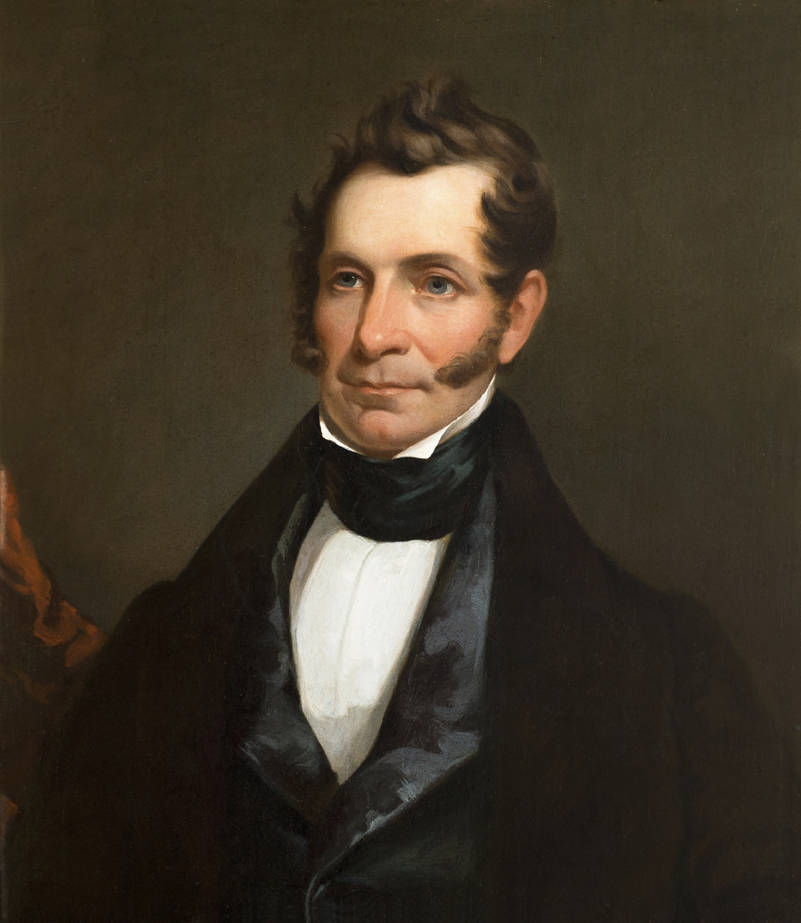 Your letter to your Grandmama I read with a sort of exstacy, (sic) which from the poverty of the English language, cannot be described. You seem to have written with the prospect of connubial bliss fully before you. When you adverted to my profession and prospects in its practice, you were sanguine to a degree that might be productive of disappointment. To prevent even the possibility of -such a result, I feel it my imperious duty, and I conceive it not only due to myself, but particularly to you, to state what my present situation is, and what my practice.
The practice of the Law, since I have been engaged in it from the general failure of the courts has been so little profitable' that but few of the members of the bar, have by it, supported themselves. I have myself been compelled to resort to other resources. My share of the business is only a tolerable one. As yet I have realized nothing.
My success will depend on circumstances-on the confidence of,the people, and on the proper and skillful management of causes yet to be determined. I am aware that some of my friends, their extreme anxiety for my welfare and distinction in the world, have improperly imagined that I am fast approaching to, and almost arrived at eminence, already. This impression is erroneous and would to me be pernicious and ruinous It is impossible for me to say what may be my success, or how lucratively or extensively I may be engaged in business. I may or I may not equal my hopes or the expectations of my friends.
Without this explanation, I should not have been altogether satisfied. There is nothing else that can disturb or destroy the happiness which we both promised ourselves, and which I so much delight to contemplate. You deserve this candor as well as the affections of the heart. To withhold the former would be destructive of the latter. I now look forward to the 28th as the commencement of secure and certain happiness. I do fervently hope that our felicity may be unmarred whether we may be doomed to be- the victims of adversity, or the favorites of fortune.
Your devoted J. Gayle, Jr.
Sarah died August 30th, 1835 from lockjaw or tetanus at the young age of 32. The following is a transcription from The Selma Daily Reporter (Selma, Alabama) August 8, 1835 – Volume III
In Tuscaloosa, on the 30th ult of the tetanus or lock-jaw, MRS. SARAH A. GAYLE, wife of his Excellency the HON. JOHN GAYLE, in the 32d year of her age.
In the death of this estimable woman, society has lost one of its brightest ornaments. Possessed in a remarkable degree, of all the virtues that usually distinguish her sex, she combined with them talents and acquirements, that made her an object of admiration and esteem, as well as friendship and love. Although her acquaintances were numerous and extensive, yet it is not hyperbole to say —
"None knew her but to love her,
None named her but to praise."
To her bereaved family her loss is irreparable. They however have the consolation of knowing that she died calm and resigned, and that the last moments of her life (torn paper) gilded by the mild beams of Star of (torn paper) Mercy. (transcribed from 
1Transcribed from The Alabama Historical Quarterly Vol. 05, No. 02 Summer Issue
2He was twenty-seven at the time and Sarah in her sixteenth year.