Belle Mont Mansion, the beautiful Jeffersonian-style plantation home in Colbert County, Alabama host many activities throughout the year including A Day in May Art Event which will be held Saturday, May 6 at 9 AM CDT.
Belle Mont in Tuscumbia, Colbert County, Alabama was built in 1828 for Dr. Alexander Williams Mitchell, a graduate of the University of Edinburgh, Scotland, from Louisa County, Virginia. He became one of the largest planters in the area. Dr. Mitchell grew up only 25 miles from Jefferson's home at Monticello. The house was not completed until 1832 and one year later, after the death of his wife and re-marriage, Dr. Mitchell sold the mansion to friends Isaac and Catherine Baker Jones Winston and moved to Philadelphia, Pennsylvania.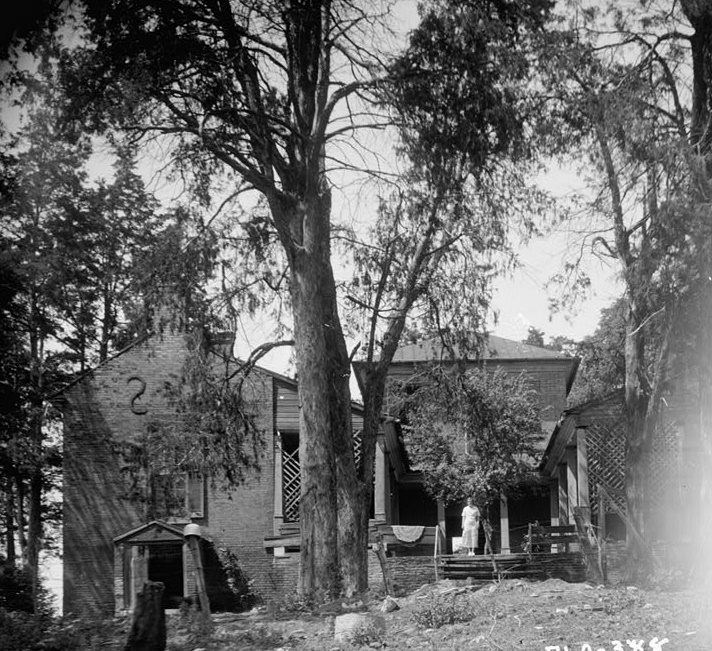 Belle Mont 1933 (Library of Congress)
Outstanding example of Palladian architecture
Belle Mont is significant as one of the Deep South's most outstanding examples of Palladian architecture. It is conceivable that Thomas Jefferson influenced the design of the house when it was built in 1828 by Dr. Alexander W. Mitchell. Flemish bond red brick and refined woodwork are hallmarks of the home's construction. It was the home of members and descendants of the Isaac Winston family for most of its history. Belle Mont is owned by the Alabama Historical Commission and is open for public viewing.
Below: Belle Mont 2010 photographed by Carol Highsmith Library of Congress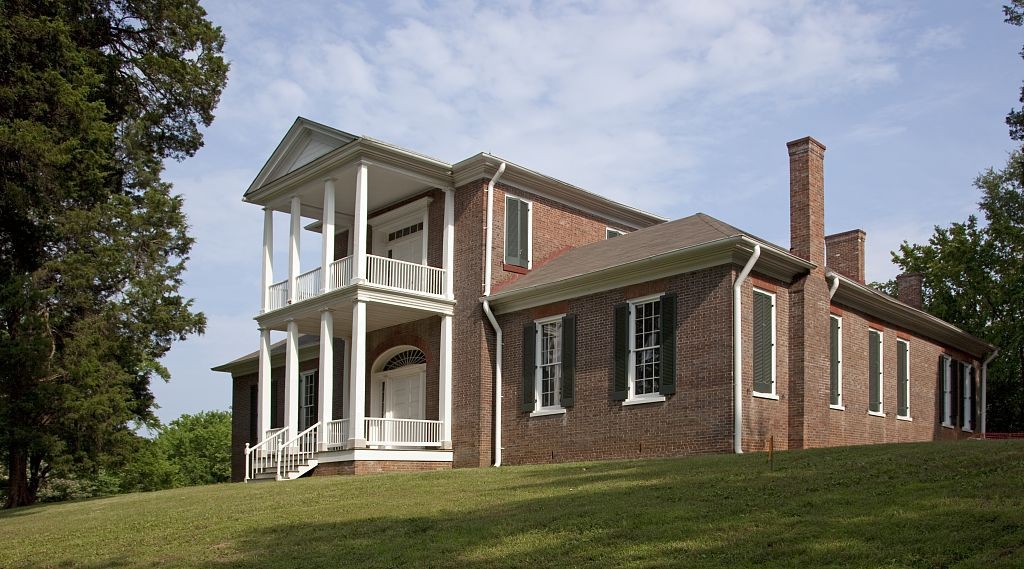 Connections to President Thomas Jefferson
Isaac Winston was a cousin of Dolly Madison, Patrick Henry and Isaac Cole, who was a personal friend and secretary of President Thomas Jefferson. "Isaac Winston was the uncle of Alabama's first native-born governor, John Anthony Winston."
Operated as a cotton plantation
Isaac continued to operate Belle Mont as a cotton plantation, and the 1860 Census reveals that he owned 114 slaves. He died three years later and his widow Catherine remained on the plantation until her death in 1884. Later generations used Belle Mont as a summer retreat. The mansion remained in the Winston family until 1941. The house was donated to the Alabama Historical Commission in 1983 by the Fennel family in 1983 along with 35 surrounding acres.
Thomas Jefferson influence
"Considered by architectural scholars to be a clear example of Thomas Jefferson's influence upon the architecture of the early United States, Belle Mont is one of only a few surviving examples of Jeffersonian architecture in the Deep South. Built in red brick, it features a raised, two-story central section with flanking one-story wings. The side winds project toward the rear in a U-shape, forming a semi-enclosed rear courtyard."
Other names associated with the mansion include the Isaac Winston House, Belmont, and Henry B. Thornton Plantation.
See more events at Belle Mont's Facebook Page
SOURCES
Wikipedia
Encyclopedia of Alabama
Inspired by true events, Col. John Washington (ancestor of President George Washington), Randall Revell, Tom Cottingham, Edmund Beauchamp ward off Indian attacks and conquer the wilds of Maryland's Eastern shore in 17th century colonial America in this historical novel.