Aftermath
by
Joyce Ray Wheeler
My newest dictionary simply defines "aftermath" as "results or consequences" with the idea being that the consequences are not good, as in the aftermath of a hurricane.
This connotation is quite the opposite of my meaning so I should clarify by saying AFTER-MATH as in mathematics.
He tutored football players for Coach Bear Bryant
My husband taught mathematics full-time while studying toward his doctorate at the University of Kentucky. This kept food on the table but very little more. Some rewarding things occurred at the end of some special work in mathematics.  He tutored football players for Coach Bear Bryant.  At the end of a season Bear was very generous if his players were eligible for the bowls.
Coach Paul Bear Bryant

One year he was really happy because his All-American lineman (who later played professional football at Cleveland) made decent grades. Bear's gift plus his final check for the year was an unusual AFTER-MATH. We were able to purchase our first new car.
In my heart I was shouting too
Our life as a couple has always depended on mathematics because it was my blessing and joy to be a stay-at-home-mom.  On a warm evening in May, 1952 my husband received his advanced degree from the University of Kentucky. The program was in a large coliseum, filled to capacity with proud families and friends.
University of Kentucky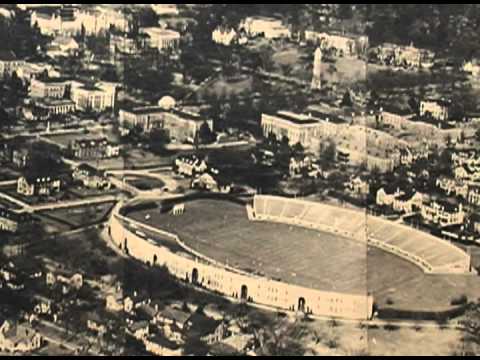 Our family was seated far up in the bleachers. Since the name we were waiting to hear began with W, it was called almost at the end of the list. The tiny voice of our 4-year old son bounced and echoed as he stood shouting "Goody! Goody!  Goody!"  I made no attempt to stop him. In my heart I was shouting too.
President Major Davis allowed him to serve one afternoon
Now it was really AFTER-MATH with big decisions to be made.  He felt called to work at a university where Christian values were emphasized.  And that's why we came to Birmingham!
In September, 1953 he became a professor of mathematics at Howard College where salaries were so low that once again he was forced to seek other income.  President Major Davis allowed him to serve one afternoon a week as a consultant with Hayes International Corporation for work with NASA and the Air Force.
For one Air Force project it was necessary for us to spend a week at Eglin Air Force Base in Florida where we enjoyed a beautiful cottage on the beach, with all expenses paid for by the Air Force.  Oh, what a wonderful AFTER-MATH!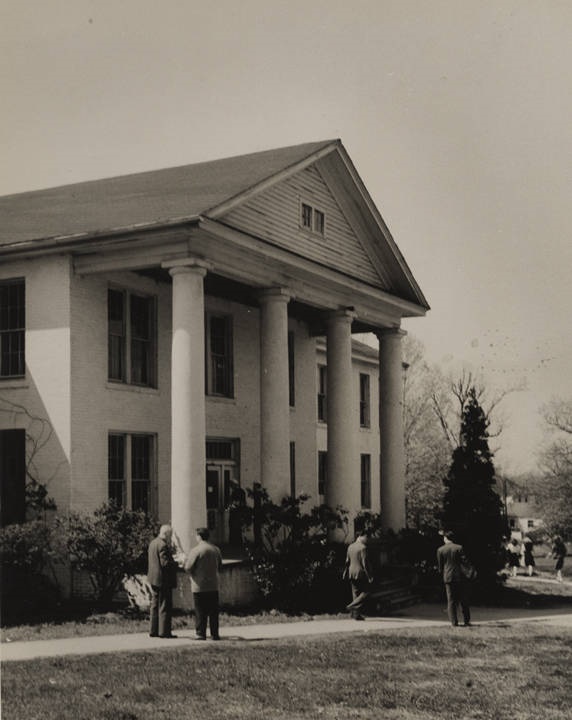 Thank goodness for the Aftermath
Later at the beautiful Samford campus he assumed some administrative responsibilities, and I wrongfully assumed this was the end of AFTER-MATH.  HOW WRONG CAN YOU BE?  Soon he was writing college mathematics textbooks.
The royalties from these textbooks made possible some wonderful European travel.
Thank goodness for the return of AFTER-MATH!
By the door of our country log house (which I had wished for since a child) is a cedar slab carved with AFTER-MATH, because we could not have afforded it without the book royalties.
Time passes in a hurry and we grow old.  Recently we moved into a small garden home.  I asked a talented artist friend to place a small AFTERMATH plaque at the door of our new home.  A week later as a delivery man brought a package to my door, he smiled and said, "I bet you are a mathematics teacher."  I did not try to explain.
————————————–
Now if this has not sounded exactly like Joyce Ray Wheeler, it's because the AFTER -MATH man chose to add his ideas.