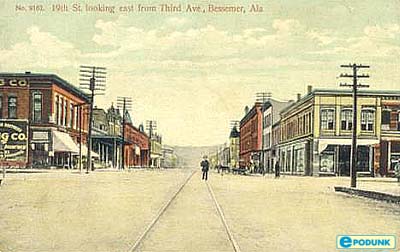 Did you know…….?
"On April 12, 1887, Henry DeBardeleben and his partners sold the first lots for the new city of Bessemer, Alabama located twelve miles southwest of Birmingham and named after Henry Bessemer, the British inventor of the Bessemer steel process. Within a year Bessemer had a population of 3500."
"On April 13, 1813, surrounded with little hope of support from his government, Captain Cayetano Perez, commander of the Spanish forces at Ft. Charlotte in Mobile, met General Wilkinson of the United States. Two days later U. S. forces took possession of Ft. Charlotte and Spanish Mobile."
"Blount County was created on February 7, 1818 and is older than the state."
Three complete historical novels for one low price 

Tapestry of Love Historical Series

2

nd

 edition 2015

 – 

Court records dating back to the 1630s create historical accuracy as the reader is taken back to the primitive days of colonial Virginia and Maryland where the Pattendens encounter life-changing difficulties with Indians, ducking stools, illness, massacres, death, loneliness, love, and greed.
READER REVIEW OF 

RIBBON OF LOVE: 2nd edition – A Novel of Colonial America 

 Book one: The exhilarating action and subplots keep the reader in constant anticipation. It is almost impossible to put the book down until completion. – Dr. Don P. Brandon, Retired Professor, Anderson University