Genealogy tip: Do you have an elusive ancestor that may have been mentioned once or twice in a census and then disappears? This can be frustrating, especially when it's your direct line. Here are some tips to try to find your ancestor again.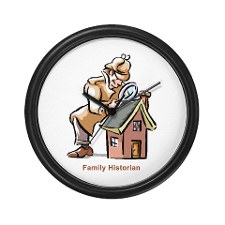 Elusive Ancestors….
Create a timeline for the ancestor based on the facts you know.
Research the census of brothers, sisters and other close relatives. Frequently, an unmarried (or even married) brother or sister may show up in a relative's house.
Follow the lines of friends and neighbors where your ancestor was last found in the census. Sometimes friends migrated together to other states.
Check to see if your ancestor's name shows up as a witness for wills, baptisms or marriages.
Check state maps to see if county lines changed. Your ancestor may not have moved, but the county or even state line may have moved.
Good luck in your research!
Amazon.com – Read eBooks using the FREE Kindle Reading App on Most Devices
Check out genealogy books and novels by Donna R. Causey