Athens was incorporated by an act of the Territorial Government Dec. 19,1818. The  Masonic Hall in the town had a cornerstone that was laid in 1826. The Baptist Church was organized in 1820, Methodist Episcopal, South in 1836, Cumberland Presbyterian 1850 and Episcopal in 1887.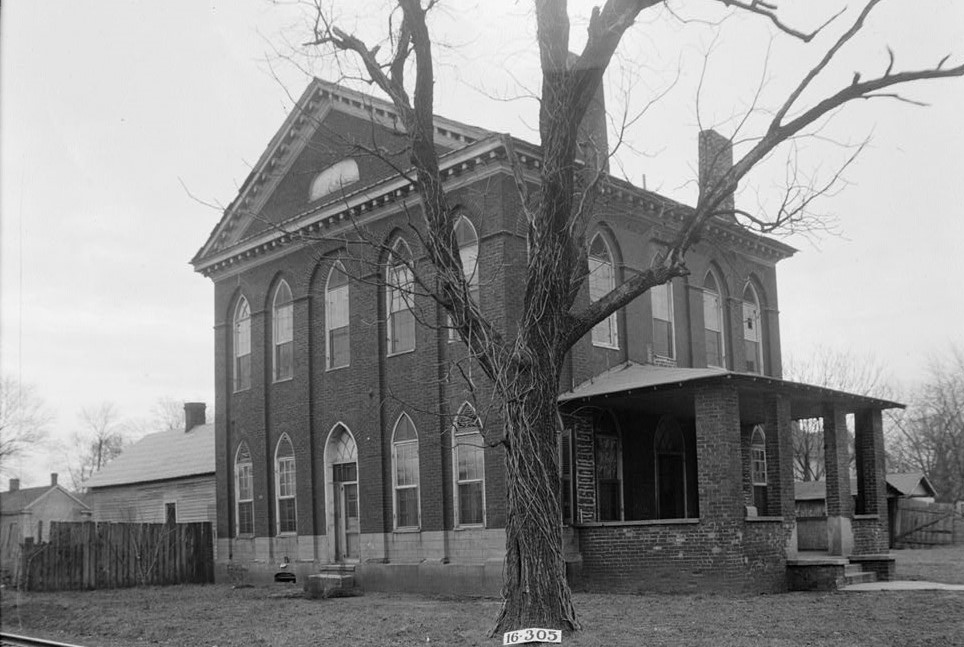 Old Masonic Hall, Athens, Limestone County, Alabama (Historic American Buildings Survey, Library of Congress)
First settlers
The first settler on the lands now comprised within the town was John Craig, who established his home near the Big Spring, but was later driven away by the Indians. In 1808, Samuel Robertson brought his family and built three cabins on or near the present site of the town. He traded with the Indians until dispossessed by order of Col. Meigs, United States Indian Agent, who appointed William Wilder as sutler and storekeeper for the troops at Fort Hampton, and established him in Robertson's homestead. Joseph Bell and William J. Gamble, arrived in 1817 with their families and settled near Wilder. Soon afterward the settlers opened a trail to the Tennessee River.
Athens was founded
In 1818, John Coffee, Robert Beatty, John D. Carroll and John Read bought, at public sale at Huntsville, for $60 an acre the 160 acres of land on which Athens was founded. In 1819, Athens was chosen the county seat, and R. Tillman, Thomas Redus, J. Tucker, R. Pollock and Samuel Hundley were appointed a committee to superintend the construction of public buildings for the county. Four acres of land was set aside on which to erect "Court House, jail, stocks, and pillory."
The buildings were constructed of hewn logs, and finished in 1820. A brick courthouse was built in 1825, which became unsafe and was taken down in 1831. It was replaced by another, the walls of which were retained when it was again rebuilt in 1865. During the War it had been burned, together with the city buildings and other buildings in the center of the town. The county and city records were destroyed. In the courthouse there is a clock, made about 1824 by Samuel Crenshaw, who had a bell foundry at the mouth of Big Creek, on the Tennessee River.
Businesses were established in 1818
The first taverns in the town were kept by W. Wilder and C. Wilbourne. The first bricks were made in 1818 by Richard Hale; the first cabinet shop opened in the same year by R. Langham; the first saddle factory in 1819 by J. and R. McDaniel; the first wagon shop in 1820 by McGowan & Somers; the first jeweler's shop in 1821 by D. H. Friend. J. W. Exum was the first postmaster.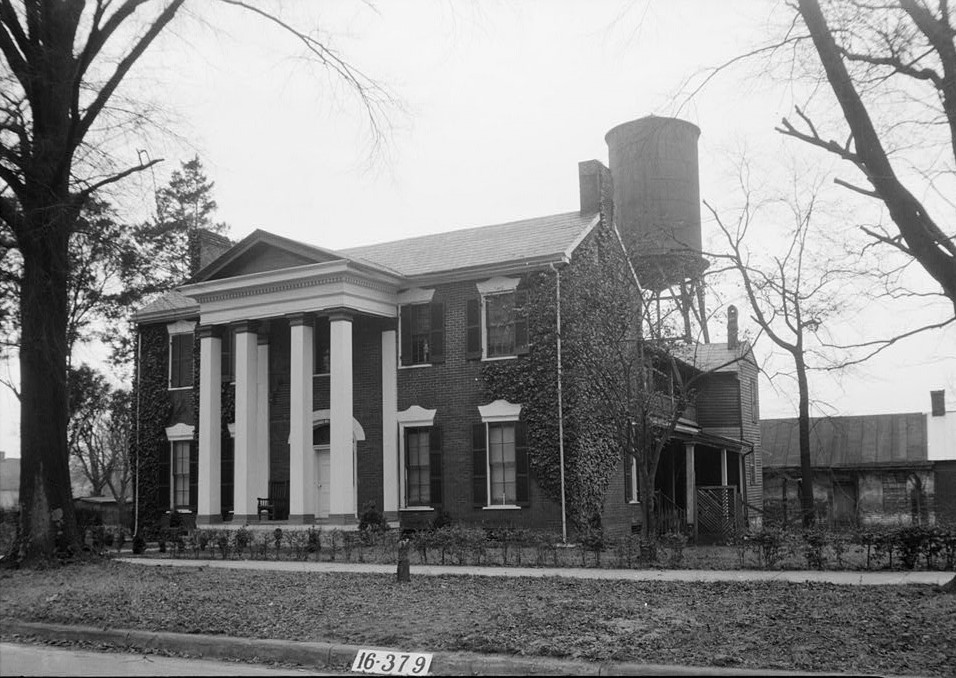 Vining, Wood, Sasser home, ca. 1930s Athens, Limestone County, Alabama (Historic American Buildings Survey, Library of Congress)
The first newspaper was the Alabama Republican established in 1819. The first school was built in 1821, on a lot donated by John McKinley Rev. D. P. Bestor was the first teacher. Other early settlers were Capt. Nicholas Davis, Judge Daniel Coleman, Joshua L. Martin, Luke Pryor, Judge English, Thomas McClellan, Richard Brickell, the Houston Tanner, Vasser, Sanders, Sloss, Jones, Hobbs, Richardson, Keyes and Walker families.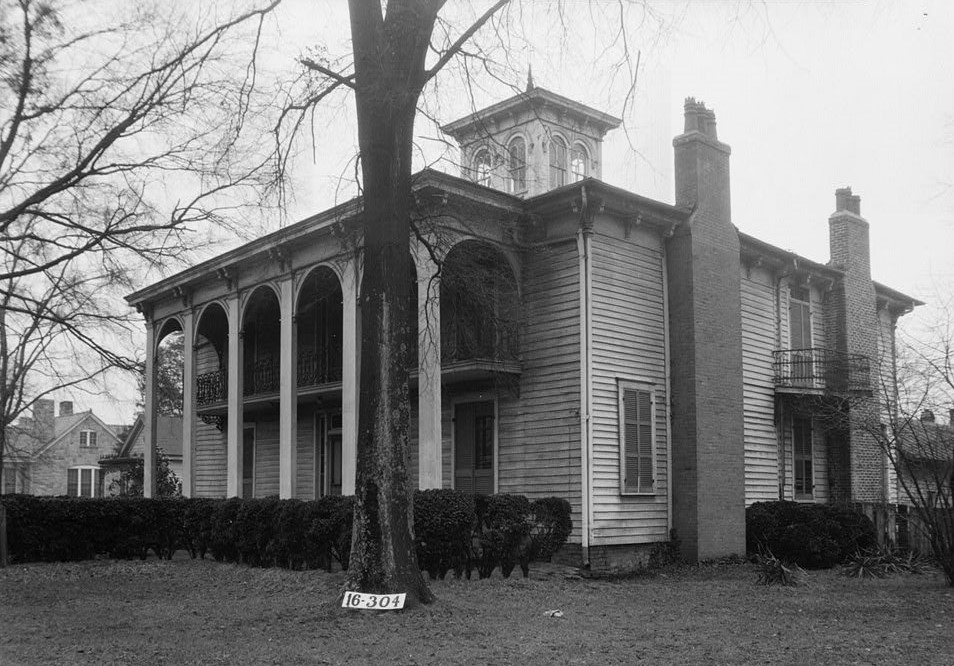 Frances Snow Pryor home in Athens, Georgia home of Luke Pryor ca 1930s (HABS – LIbrary of Congress)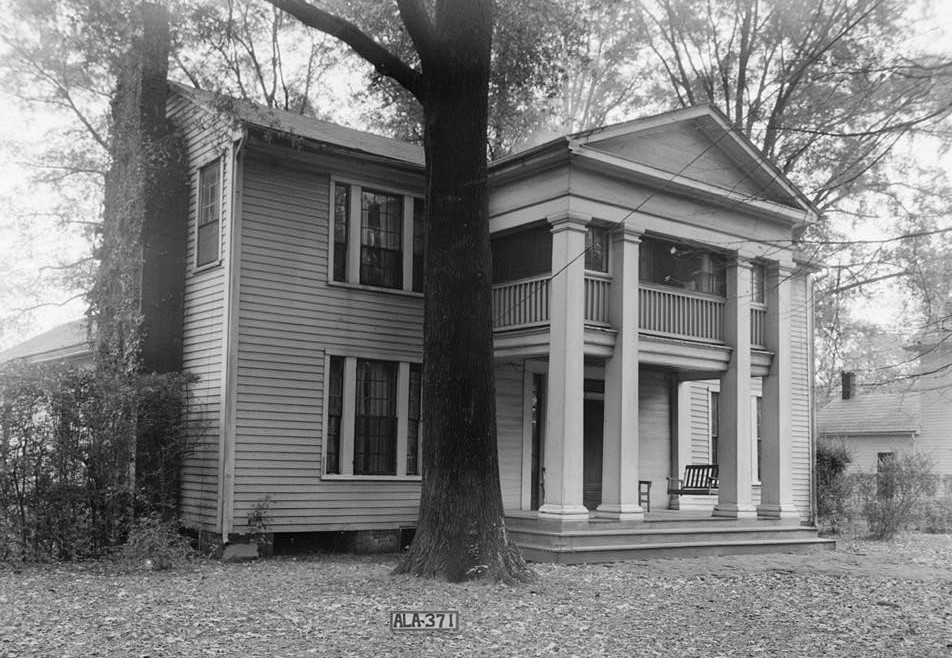 Judge William Harrison Walker House, 309 East Clinton Street, Athens, Limestone County, AL ca.1930s (Historic American Buildings Survey, Library of Congress)
Distinguished early citizens
Athens has been the residence of many distinguished men, among them Gov. Joshua L. Martin, Govv. George S. Houston, Judge W. H. English, chief Justice of Arkansas, Chief Justice R. C. Brickell, Chief Justice Thomas N. McClellan and nephew, Associate Justice Thomas C. McClellan, Judge Daniel Coleman; President C. C. Thach of the Alabama Polytechnic Institute, James W. Sloss, organizer of the Sloss Sheffield Steel & Iron Co.; Luke Pryor, lawyer and statesman, Judge Benton Sanders, Dr. Theophilus Westmoreland, philanthropist;Thomas H. Hobbs, one of the most prominent promoters of the old South & North Railroad.
Jones-Coman-Westmoreland House, 517 South Clinton Street, Athens, Limestone County, AL ca. 1930s (Historic American Building Survey, Library of Congress)
Check out genealogy books and novels by Donna R. Causey
SOURCE
History of Alabama and Dictionary of Alabama Biography by Owen, Thomas McAdory and Owen, Marie Bankhead, published by S. J. Clarke Publishing in 1921