Barton, Alabama
Barton, Alabama is located on the west bank of Caney Creek, about one mile from its confluence with the Tennessee River in Colbert County, ten miles west of the county seat of Tuscumbia. Barton was originally where the post office was located when it was a part of Franklin county. The post office operated from 1859 to 1972. When Colbert County was carved from Franklin County in 1867, Barton became a part of the newly created Colbert County.
Barton was originally known as Barton Depot or Barton Station. It was founded in 1906 and named for Armistead Barton, a businessman from Tuscumbia who built Barton Hall  (also known as the Cunningham Plantation) and owned land in the area.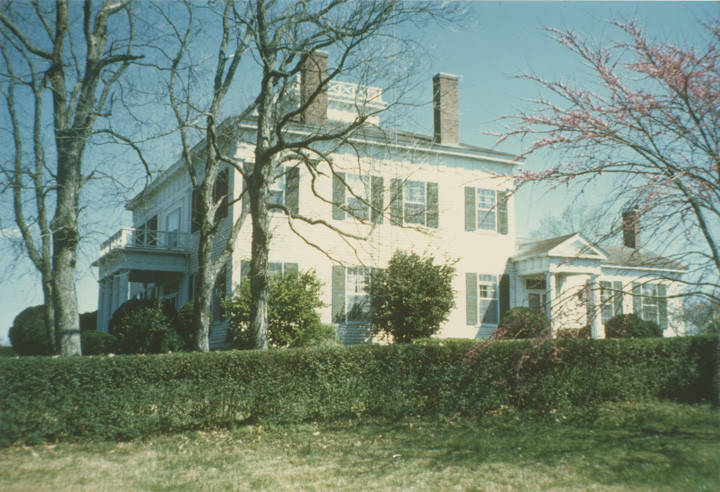 Barton Hall/Cunningham Plantation – Old Memphis Road (Gaines Trace Road), Cherokee vicinity, Colbert County, AL
Barton Family – early settlers
Franklin County was established in 1818, but a number of fires destroyed the early records. From Acts of Alabama, 1823-1852, several family of Bartons were inhabitants of Franklin County.
"Armstead Barton was the oldest son of Dr. Hugh Barton, one of ten children. He was also Governor of the Mississippi Territory. In this position, he became a friend to the Colberts, who were leaders of the Chickasaw Indians. Through this friendship, he came into possession of most of the land in the western part of what is now Colbert County."i
Armistead's brother, Arthur C. Barton (b. 1806-d. 1891) was an early settler in the Barton area and came into possession of most of the land around Barton. Among other early settlers were the Atkisson, Bayless, Garner, Gibbs, Greenhills, Malone, Pride, Thompson, Palmer, and Rutland families.
During the War Between the States, "a bloody battle engagement took place in 1862 at Barton, between Gen. P. D. Roddy's troops and the invaders, who were plundering the inhabitants." Other skirmishes occurred there Apr 17, 1863; Oct. 20, 1863; and Oct. 26, 1863.
Churches and cemeteries
The Barton Cemetery on the Old Lee Highway in Barton, Alabama, was established in 1846 by Robert Leander Garner. It is located around the Old Calvary Baptist Church between the old highway and the highway 72 W.
Zion No. 1, Missionary Baptist Church celebrated its 126th anniversary. Zion No. 1 was formed in 1870, only a few miles from its present location in Barton, Alabama. It is one of the oldest in the State of Alabama in September 1996.
"Arthur Barton, a white landowner, donated the land for this church as a gift to its organizers, who had a phenomenal zeal for worshipping God. The church they built stood for many years. A second building, home of the Pine Grove Methodist Episcopal Church, located on a hill just off Highway 72 in west Colbert County, was purchased from the Methodist Conference by the small Zion No. 1 congregation in 1891 for $300."
Two more old cemeteries include McCraig Cemetery and Mt. Springs Cemetery, also located in Barton on Mountain Mills Road in a small patch of woods.
Bullet marks on tombstones reveal Civil War damage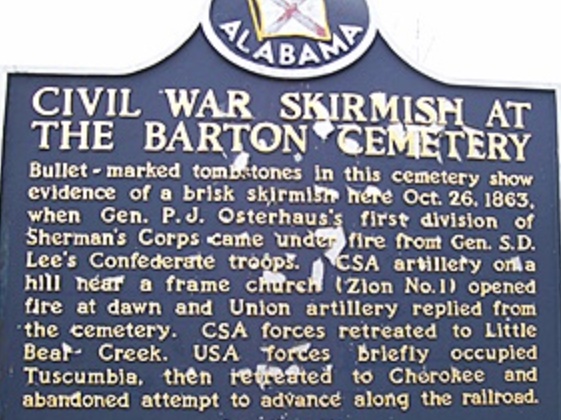 Bullet-marked tombstones in Barton cemetery show evidence of a brisk skirmish here October 26, 1863, when Gen. Peter Joseph Osterhaus' first division of Sherman's Corps came under fire from Gen. S.D. Lee's Confederate troop.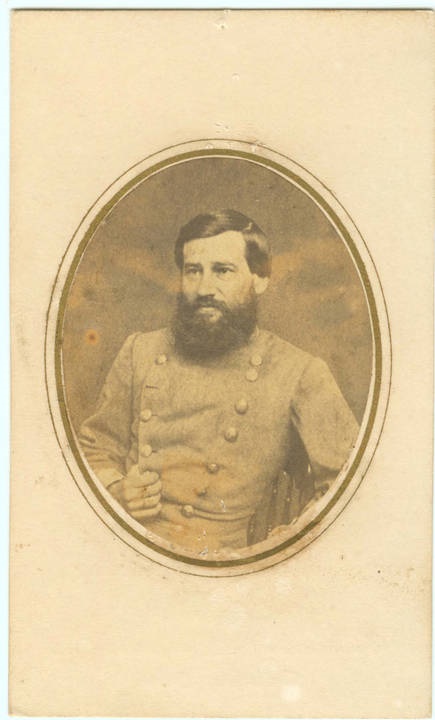 General Stephen Dill Lee, Confederate General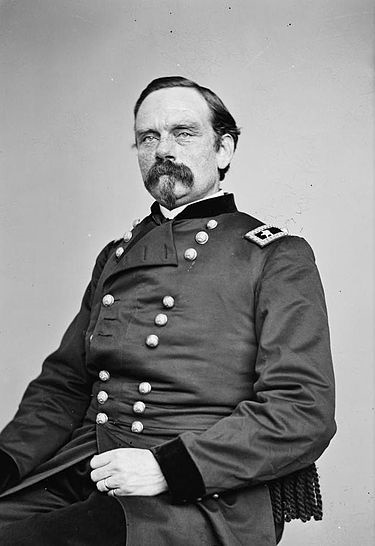 Union General Peter J. Osterhaus born in Prussia
CSA artillery on a hill near a frame church (now Zion No. 1) opened fire at dawn and Union artillery replied from the cemetery. CSA forces retreated to Little Bear Creek. USA forces briefly occupied Tuscumbia, then retreated to Cherokee and abandoned an attempt to advance along the railroad.
SOURCES
Brewer, Alabama (1872), P. 188: Northern Alabama Illustrated (1888), pp. 103-105.
Wikipedia.org
Wikipedia
RELATED STORIES
Rutland Cemetery, with link to names of people buried
Do you need some guidance in your tracing your family tree? Genealogy is a fun hobby that can include the whole family. The book WHERE DO I START? Hints and Tips for Beginning Genealogists with On-line resources 

will help you get started on family research.