Happy Birthday!
ASA CASTELLOW ALEXANDER
BIOGRAPHY and GENEALOGY
Revolutionary War Soldier
(1760-1834)
Dale County, Alabama
Asa Castellow Alexander was born July 21, 1760, in Georgia, the son of Samuel Alexander Jr. (1733-aft. 1791) and Bethia Castellaw (1734 – aft. 1792). (Some researchers report a marriage to Olivia Wooten instead of Bethia Castellaw)
Asa Castellow Alexander married Fathia Wooten around 1784 in Wilkes County, Georgia.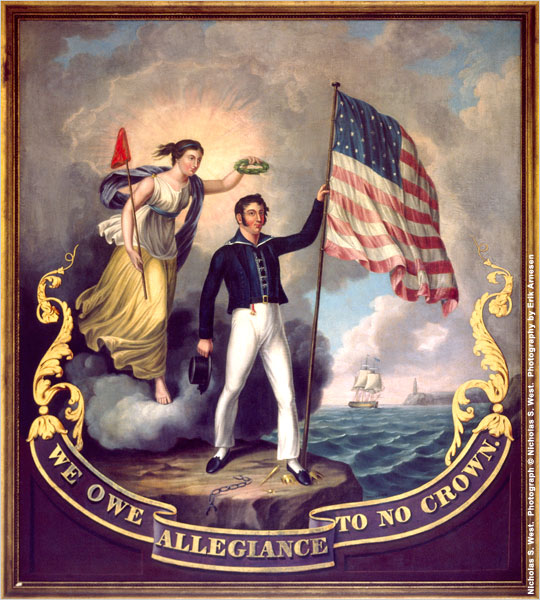 Asa fought in the Revolutionary War in Georgia. "His name is on a monument in Wilkes County, Georgia in memory of those who fought at the Battle of Kettle Creek, through which Georgia was freed of Tory Domination. It stands on the original battleground.
He was a private in the company commanded by Capt. Houston of Col. Elijah Clarke's regiment in Georgia where he saw two years of service. He was drafted to go against St. Augustine under Gov. Houston of Georgia in 1778 & left that service in 1781. He volunteered under command of Col. Elijah Clarke, was at the 1st battle and the last siege of Augusta (Georgia). Col Lee commanded at the last siege. Col. Benjamin Fen and Col. Elijah Clarke were in command of the Georgia militia. Clarke was chief. Asa was also at the last siege of Savannah. He resided in Richmond Co., Georgia. This was attested to by Seaborn Ledbetter and Seaborn Gray before the Clerk of County Court who was Asa Castellaw Alexander, Jr., in Dale Co., Alabama."
Asa put in a claim to the government for damages done by Creek Indians for $175 in 1780. Asa and Faitha Wooten had the following children:
1.Benjamin David Alexander (1787-1801)
2.Falba Alexander (1789- 1844)
3.Simeon L. Alexander (1791- 1795)
4.Samuel Alexander IV (1793-aft. 1870)
5.Sr. Cullen Wooten Alexander (1797 – 1865)
6.James Albert Alexander (b. 1801)
7.Ezekiel Alexander (1803-1879)
8.Asa Castellow Alexander, Jr. (July 25, 1805-Jun 1858) married July 10, 1824, Rebecca Ledbetter in Abbeville, Henry Co., AL
9.Pheriba Alexander (1807-1898)
Asa became the first sheriff of Taliaferro County, Georgia when it was formed. After the death of his first wife, Asa married again in Dec. 20, 1812, in Warren Co., Georgia to Susan Goodger. She was born ca. 1788 in Chesterfield Co., Virginia, the daughter of Martin and Elizabeth (Pankey) Googer. She died about 1820 in GA. They did not have any children. Asa was residing in Capt. Richard Gunns District of Oglethorpe, GA in 1820. He married 3rd Nancy Davidson in Jones County, Georgia Sep. 7, 1820 and move to Clayhatchee, Dale County, Alabama sometime after 1820 where he applied for his pension.
SOURCES
Rev. War pension application papers #S 32092, DAR Patriot Index,1966, Roster of Rev. Soldiers in Georgia, p8.
"Georgia Indian Depredation Claims, Donna B. Thaxton and again July 1, 1823 for $35 by Asa Alexander, Sr., by his attorney; Asa Alexander, Jr. witnessed it; this is from Patti Andrews.
DAR membership applications Nos.174821,580799, SAR membership application #89224-640
Asa Alexander was a soldier of the American Revolution, aged 74, and a resident of Dale County private Georgia Militia; enrolled on June 17, 1833, under act of Congress of June 7, 1832, payment to date from March 4, 1831; annual allowance, $80; sums received to date of publication of list, $200.—Revolutionary Pension Roll, in vol. xiv, Sen. doc. 514, 23rd Cong., 1st sess., 1833-34.
A History of Dale Co., Alabama" Val L. McGee
FINDAGRAVE.COM

# 31229208

# 31229294
Did you know that all E-books can be downloaded immediately from Amazon.com? – Read eBooks using the FREE Kindle Reading App on Most Devices