This biography is included in the Books Biographies of Notable and Not-so-Notable Alabama Pioneers Volume II and First Families of Lawrence County, Alabama Volume I
CAPTAIN DANIEL WRIGHT
BIOGRAPHY and GENEALOGY
(September 27, 1759- 1838)
Lawrence County, Alabama
Daniel W. Wright (b. ca. 1796) was the first County Clerk. His father Capt. Daniel Wright settled in Courtland, Lawrence County, Alabama, at an early day and kept a boarding house. His son, Daniel Wright, studied and obtained the office of clerk and became favorably known to the people.
His father, Capt. Daniel Wright was born September 27, 1759, Fauguier Co., Virginia to John Wright, a Revolutionary War soldier who enlisted as a soldier in Smith's Co., 4th NC. Regiment and Ann Williams. "While serving in the war took a violent cold that settled on his lungs and eventually caused his death on October 30, 1789, his birthday.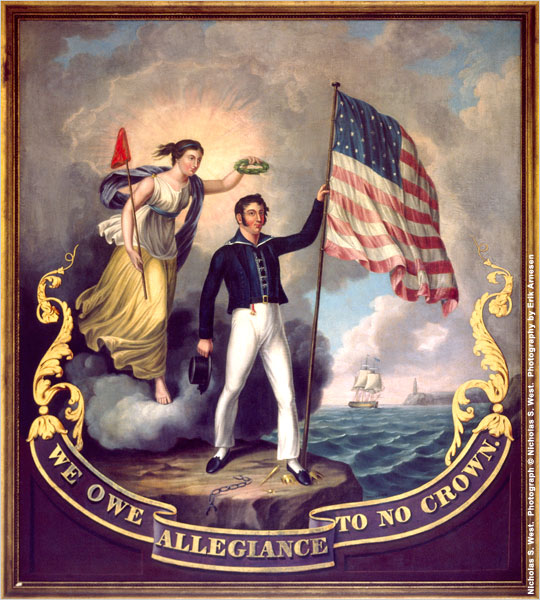 Capt. Daniel Wright married Nancy Ann Young on Jan 24, 1782. She was born July 7, 1762- d. Jan 24, 1833 in Madison County, Alabama.
On March 2, 1819 "an act to enable the people of Alabama Territory to form a Constitution and state government, and for the admission of such state into the union on an equal footing with the original states" was passed by Congress and the election of delegates to the Convention was held in May, 1819, authorizing them to meet in Huntsville until suitable buildings could be built at Cahaba. Huntsville was regarded as the state's temporary capital on July 5.
The people in the Territory realized this convention was of major importance-the formation of a State Constitution and government was at stake-and they selected the delegates with much care. The most intellectural leaders in the Territory were on this committee.
Arthur F. Hopkins and Daniel Wright, both from Lawrence County affixed their signatures to this Constitution. There were twenty-two counties at that time and the first legislature created thirteen additional ones. The Constitution recognized Negro slavery, and granted the privilege of voting to white men twenty-one years old and upward. Capt. Daniel Wright died May 24, 1838 in Madison County, Alabama.
In 1819, Daniel W. Wright was elected, along with Arthur F. Hopkins, as a delegate from Lawrence County to the Constitutional Convention.
Shortly afterward, Daniel W. Wright moved to Mississippi and was elected judge of the Circuit Court. He was present at the Constitutional Convention convened at the capitol in the city of Jackson, Missisippi on the 10th day of September, 1832 representing the counties of Monroe, Lowndes and Rankin.
SOURCES
1.Early Settlers of Alabama" written 1899 by Col. James Edmonds Saunders and published in New Orleans.