Sometimes biographical information about people in Alabama can be found in the strangest places. Many books are out-of-print so we are gathering information we find about individuals and publishing them in a series of books.
BIOGRAPHIES OF NOTABLE AND NOT-SO-NOTABLE: Volume VI 
is the sixth volume of a set of Biographies on Notable and Not-so-Notable Alabama Pioneers published by Alabama Pioneers.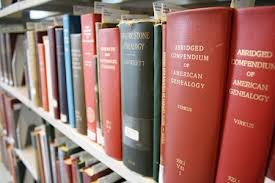 The data in the biographies of the Alabamians in BIOGRAPHIES OF NOTABLE AND NOT-SO-NOTABLE: Volume VI are from many sources. A good deal of the information comes from source books written when the subjects were still living. Additional information and/or documentation on any of the subjects has been included at the end of each biography.
The biographies included in Volume VI include:
Judge Daniel Arthur Greene (1863 – 1923)
John Coleman Carmichael (1861 – 1930)
Eli Forrest Denson, MD. (1853-1910)
Henry Bramlette Gray (1867 GA – 1919)
Andrew Jackson Tarrant (1832 – 1922)
Dixon Hall ( 1755 VA – d. 1820 AL)
Dr. John S. Gillespy (1859 AL – aft. 1910)
Judge Mitchell Porter (1825 AL – 1916 AL)
Judge Charles W. Ferguson (1855-aft. 1904)
Capt. Charles Drennen, M.D. (1842-1913)
Walter Melville 'Mel' Drennen (1851 – aft. 1924)
Sumter Bethea (1861- 1931)
William Marion Bethea (1857- 1905)
Newcomb Frierson Thompson (1844 – 1923)
William Everette Berry (1847-aft. 1910)
Thomas Hunter Molton (1853 – 1931)
Charles Hooks (1768-1843) Revolutionary War Soldier
Paul Jerome Morris Acker (1870- 1953)
William P. Acker (1868-aft. 1918)
Theodore Ackland (1833-1870)
Asa Castellow Alexander (1760 – 1834) Revolutionary War Soldier
Charles Alexander (1862-aft. 1918)
George Lee Alexander (1839-1862)
Jeremiah Alexander (1763-1847) Revolutionary War Soldier
John Davidson Alexander (1829 -1901)
Olin M. Alexander ( 1868 -1930)
William Anthony Alexander (1837-1914)
William Burford Alexander (1853-1931)
William Jasper Alexander (1842)
John Finley Gillespie (1858)
James Bass Cobbs (1856-1925)
Griffith Rutherford Harsh (1860 – 1934)
Dr. Joseph Riley Smith (1818 – 1905)
Robert Patton McDavid (1867-1915)
Hon. Littleberry James Haley, Jr. (1865-1927)
Aaron A. Gambill (1865-1933)
Hon. Felix Edward Blackburn (1867-1937)
Did you know that you can read Ebooks on computers and smart phones with FREE APPS from Amazon. Click the link below to discover how.