Happy Birthday!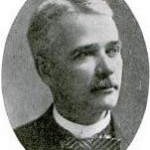 JOHN PLUMMER TILLMAN
BIOGRAPHY and GENELAOGY
(1849-1923)
Perry and Jefferson County, Alabama
John Plummer Tillman was born Jan. 25, 1849, in Perryville, Perry county, Alabama. His father, John Miller Tillman, was born in Edgefield district, S. C. The grandfather, Jacob Tillman came to Alabama in the 1830's and settled in Autauga county, where he lived and died. John P.'s father moved to Selma, Ala., in 1857; thence to Marion, Perry county, Alabama, in the winter of 1863-64, for the purpose of educating his children; and returned to Selma, Alabama, in 1869, where he lived until his death in 1884. He was a private citizen, never having sought office of any kind. His mother was Mary Elizabeth Plummer.
John P. was partly educated at Howard college; afterward at the University of Kentucky, at Lexington, Ky., leaving in his junior year. He went to Selma, Alabama where he entered the office of Pettus & Dawson for the study of law  and was admitted to the bar in June1871. He continued the practice in Selma until Jan. 1, 1883. While there he was city attorney and a member of city council.
He removed to Montgomery, Alabama in January 1883, and continued until October 1884, as special reporter of the decisions of the Supreme court of Alabama. He settled in Birmingham, Alabama in 1885, continuing the practice of his profession. In 1885 he was appointed by Judge R. C. Brickell as one of the two commissioners to codify the laws of the State, and after the work was adopted by the State Legislature, Mr. Tillman was selected as sole Commissioner to supervise its printing.
He formed a partnership with James E. Webb, which continued until the fall of 1892, when he formed partnership with Alex. T. London, and remained with him until February, 1894, practicing alone until 1896, when he formed a partnership with Edward K. Campbell, which lasted until the fall of 1901, when he joined and formed a partnership of Walker, Tillman, Campbell & Walker. Hon. Hugh Morrow was later admitted. This was one of the best-known law firms in the State, and had a large and lucrative business.
Mr. Tillman was nominated by the Democratic party to the Constitutional convention that was first called in 1900. The act calling this convention was repealed, and under the second act, he declined to make the race. He was a Knight of Honor. He was the author of Reports of Supreme Court of Alabama" jointly with Sheppard, and of the Code of Alabama, 1886.
He married first, January 1876, Sarah Hurt, daughter of H. H. Hurt, Sr., of Marion, Ala. She died in 1890 and he again married, November 1892, Mrs. Annie S. Chew, of Oxford, daughter of John P. and Anna V. Simms.
Miss. Mr. and Mrs. Tillman were members of the Methodist Episcopal Church South. Mr. Tillman was one of the leading lawyers of Alabama and practiced in all the courts. Their children by adoption were Sam and Margaret.
He passed away on March 24, 1923, in Birmingham, Jefferson County, Alabama and is buried in Birmingham.
SOURCE:
Notable Men of Alabama by Joel Campbell Dubose vol 2 – 1904
Proceedings of the … Annual Meeting of the Alabama State Bar …, Volume 45 By Alabama State Bar Association 1922-1923
Did you know that all E-books can be downloaded immediately from Amazon.com? Click below to see how.