In October 1920, the skies in Birmingham were filled with hot air balloons when the 9th International Balloon Race was held in the city.
Started in 1906
The race was first initiated in 1906 by James Gordon Bennett, Jr., the publisher of the New York Herald and the home country of each year's team received the honor of hosting the next event.
The 1908 International Balloon Race that took place in Berlin, Germany almost had a tragic ending for two American Aeronauts when the Conqueror, the only American built craft in the contest burst at an altitude of 4000 feet and plunged to the earth and smashed into the roof of a house. Luckily, the two men escaped with only slight injuries.
International Balloon race in 1908 Berlin (Library of Congress)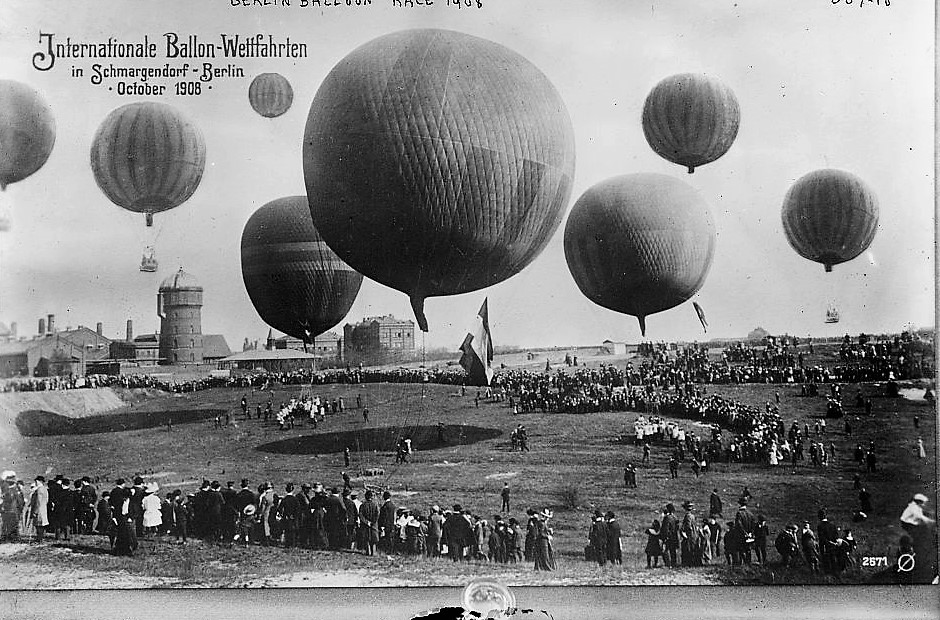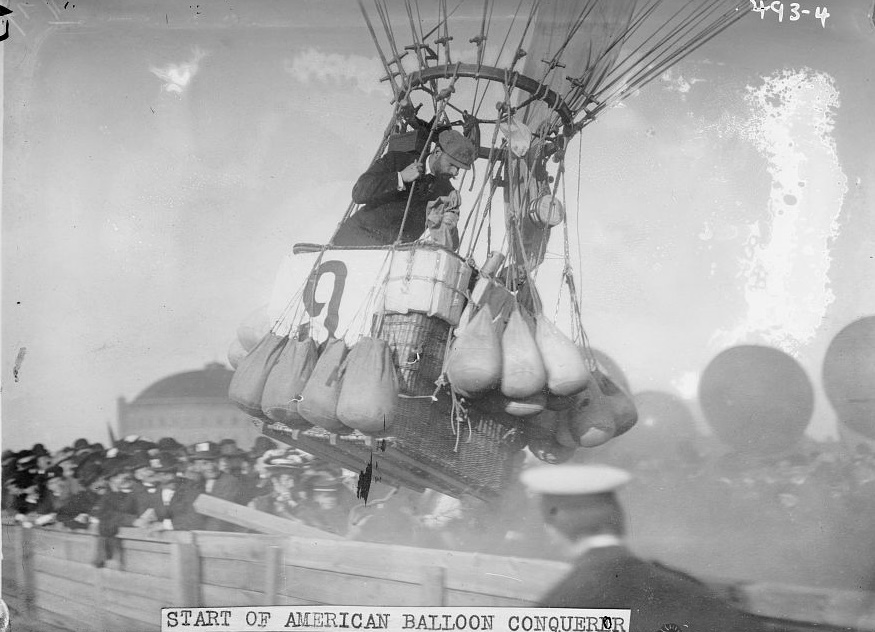 International Balloon race, American balloon "Conqueror" rising , Berlin. Germany 1908 (Bain News Service)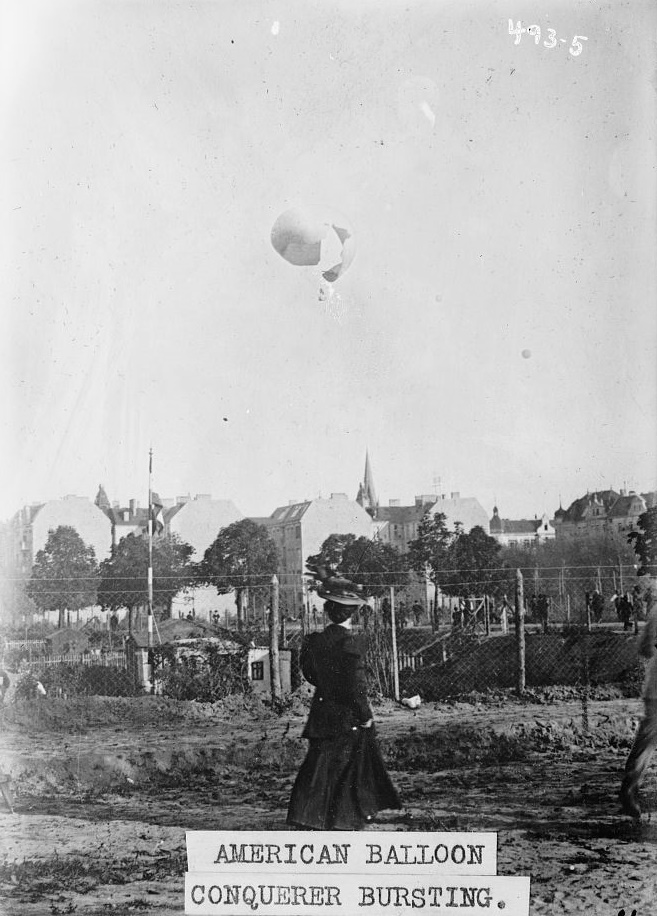 1908 Berlin International Balloon Race Conqueror bursting in air (Bain News Service – Library of Congress)
The 1920 race was the first time pilots received information about upper-air as well as surface weather reports which were provided by the Birmingham Weather Bureau.
At 3:00 pm, the pilots launched their balloons and the winds lead them in a northwest direction up the Mississippi Valley.
The winner was Belgian Ernest Demuyter who landed his balloon Belgica at North Hero Island in Lake Champlain (Vermont/Canada) 40 hours and 15 minutes after the launch. The winning distance was 1,769 km.
National Balloon Race held in Birmingham the following year
The following year, the 1921 National Balloon Race was held in Birmingham on May 21. It was the centerpiece of the city's celebration of its "Semicentennial" year. "Senator Tom Heflin also secured a visit by the U.S. Navy's 162-foot-long E-1 blimp from Pensacola, Florida to Birmingham to help fill the skies with excitement during the launch."
The National Balloon Race was launched at night under a clear sky. John Berry of St. Louis, Missouri was the oldest competitor. The top three finishers qualified to represent the United States at the 1921 International Spherical Balloon Race to be launched from Brussels Belgium in September.