Genealogy research requires a lot of time spent on the computer but you know you are spending too much time there if any of the following conditions apply to you.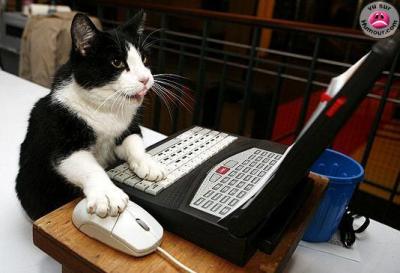 It's time to turn off your computer when…..
You wake up at 3 am to go to the bathroom and stop to check your email on the way back to bed.
You turn off your modem and get this awful empty feeling, as if you'd just pulled the plug on a loved one.
You spend half of the plane trip with your laptop on your lap and your child in the overhead compartment.
Your dreams have Pop-Up Ads in them.
You try to pinch and zoom real glass windows.
You look for the Undo button when you make real life mistakes.

The prospect of any phone conversation provokes an unreasonable level of anxiety.

You have a legit panic attack when you can't reconnect to your WiFi network.
So turn off your computer and play with me