Some Of The Alabama Pioneers Captured And Ransomed By The Native Americans
This story is an excerpt from the book ALABAMA FOOTPRINTS Exploration: Lost & Forgotten Stories (Volume 1)
Continued below…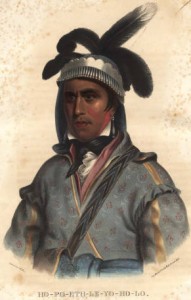 In 1792, there were no white settlements between the Alabama river and northward in the vicinity of Nashville. Here, the Creeks committed many depredations. They pushed their hostilities to the very doors of Nashville.
They attacked the house of Thompson, a wealthy and respectable man, killed the whole family, except his interesting daughter, just arrived at womanhood, whom they carried in captivity to Kialigee, upon the Tallapoosa river, together with an amiable lady, named Caffrey, with her little son.
The unhappy prisoners found in this town a young woman, named Sarah Fletcher, who had, several years before, been captured in the Miro district, which was also called Cumberland district.
Mrs. Caffrey was ransomed
Miss Thompson was ransomed by Riley, (Samuel Riley 1747 MD-1818 TN) a trader, for eight hundredweight of dressed deer-skins, worth two hundred and sixty dollars, and was treated with kindness by her benefactor, and restored to her friends. Mrs. Caffrey was separated from her son, beaten with sticks, scratched with gar's teeth, and made to work in the fields.
After two years, she was also carried to Nashville, but without her boy. The little fellow became an Indian in his feelings, and, when he had been in the nation five years, it was with difficulty that Mordecai could separate him from his Indian playmates, and carry him to Seagrove. That gentleman sent him to Governor Blount, and he finally reached his mother's arms.
Governor William Blount of North Carolina (1749-1800)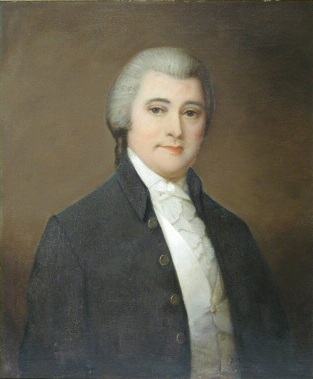 The Coosawdas, who lived upon the Alabama, were frequently out upon the Cumberland, engaged in the massacre of the settlers and the plunder of their effects. Captain Isaacs, the Chief of this town, returned, in 1792, with Elizabeth Baker, a young lady from Cumberland. How miserable and lonely must have been the journey, with these sanguinary warriors. who bore the scalps of her father, mother, brothers and sisters, daily suspended upon poles before her eyes. When she arrived in Coosawda, the savages hung their trophies upon the council-house and danced around them with exulting shouts.
Found a friend in Charles Weatherford
But she found a friend in Charles Weatherford, who lived across the river. He ransomed Miss Baker and placed her in charge of his wife, Sehoy, the half-sister of General McGillivray, and the mother of the celebrated William Weatherford, who will figure in this history hereafter. The unfortunate captive ultimately reached her friends. It would be an endless task, to enumerate all the instances of murder and captivity which occurred upon the frontiers of Georgia and Tennessee.
SOURCES
Much of this article was transcribed from the book- History of Alabama and Incidentally of Georgia and Mississippi from the Earliest Period by Albert James Pickett 1900) Albert Pickett indicated the following sources – Conversations with Abram Mordecai, James Moore, and many other old traders; also conversations with Hiram Mounger, of Washington County, Mrs. Sophia McComb, Mrs. Howse and Lachlan Durant. In many things, they are supported by the reports contained in Indian Affairs, vol. 1, pp. 431-433-270-274-634)
See a list of all books by Donna R Causey at amazon.com/author/donnarcausey
Alabama Footprints – Exploration – is a collection of lost and forgotten stories about the people who discovered and initially settled in Alabama.
Stories include:
First Mardi Gras in America
The Mississippi Bubble Burst
Royalists settle in Alabama
Sophia McGillivray- A Remarkable Woman
The Federal Road – Alabama's First Interstate