On July 4, 1850 at a hot July 4th celebration at the Washington Monument, President Zachary Taylor died five days later on July 9, 1850 and Millard Fillmore was elevated to the presidency.
King was president pro tem of the United States Senate
At the time, William Rufus King was president pro tem of the United States Senate. With the vice president's office now vacate, King was next in the order of succession. He remained just a heartbeat away from the presidency for two years. Though he acted officially as America's vice president, he did not have the title.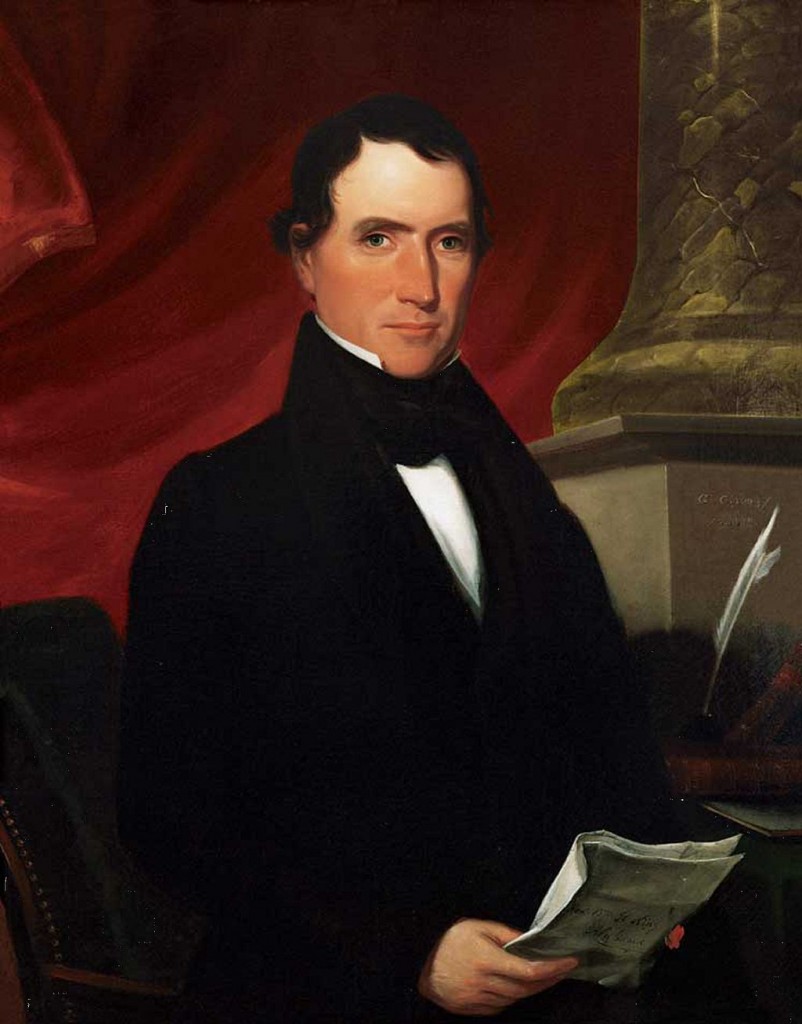 Vice-president William Rufus King
Disagreement in Democratic Party in 1852
When the 1852 Democratic convention took place in Baltimore, Frank Pierce was finally selected as the party's presidential candidate on the 49th ballot. The Democratic Party was divided. Pierce's supporters wanted to unite the party so they allowed the allies of the opposing candidate, Buchanan, to select the vice-president running mate. William Rufus King was chosen. Pierce was a moderate New Englander and William Rufus King was a conservative from Alabama.
William Rufus King became ill
The Pierce/ King ticket went on to win the election, but King was very ill. It was feared that he had contracted tuberculosis in Paris where he served as minister to France. He had a hacking cough and had lost considerable weight. By November, he was so ill that he could not fulfill his duties in the Senate and resigned his position on December 20, two weeks into the December-March session. Previously, Governor Pickens of Alabama had gone to Matanzas, Cuba in search of a cure for his cough. The city Matanzas was warm and sunny and was supposed to have mineral springs that aided healing.
Governor Pickens is buried in Cuba
However, Governor Pickens did not get well. He died in Mantanzas and is buried in Cuba.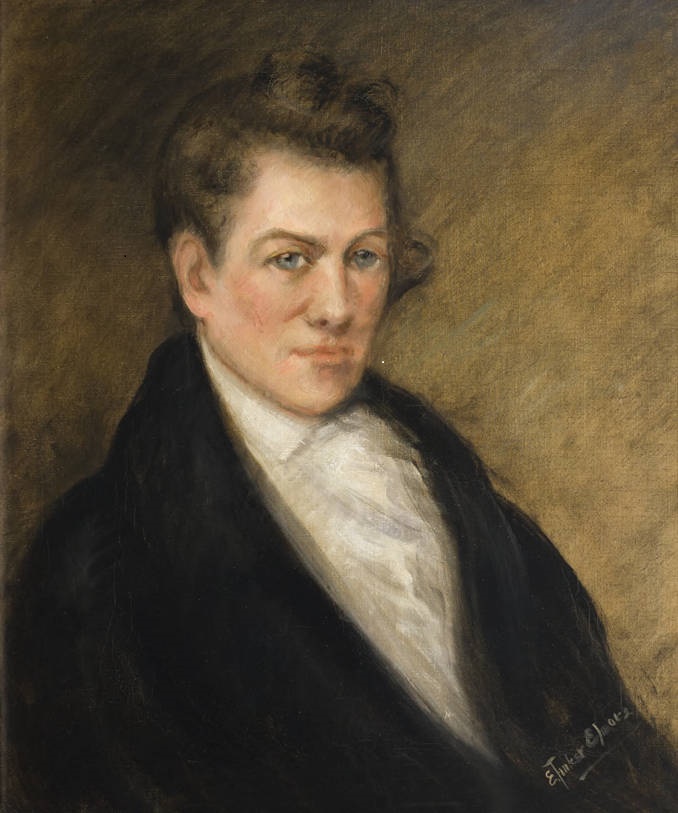 Gov. Israel Pickens of Alabama
King did not improve either. He was so ill, that he sent word that he wouldn't be able to return to Washington. Instead, he asked for permission to take his oath of office for vice-president in Cuba. Surprisingly, Congress approved and on March 24, 1853, King was sworn in at an office in Mantanzas. He was so weak that he had to remain seated when he took the oath. He did not take it willingly because he thought it was useless since he felt he would die soon. After taking the oath, he returned to his sick bed.
Somehow, King managed to regain enough strength to return to the United States. On April 6, 1853, King boarded a ship for Mobile, and from there he followed the Alabama River up to his plantation at King's Bend. He arrived at his plantation on April 17, 1853 and died the following day. He is buried on the grounds of his plantation. He was reburied in Live Oak Cemetery in 1882.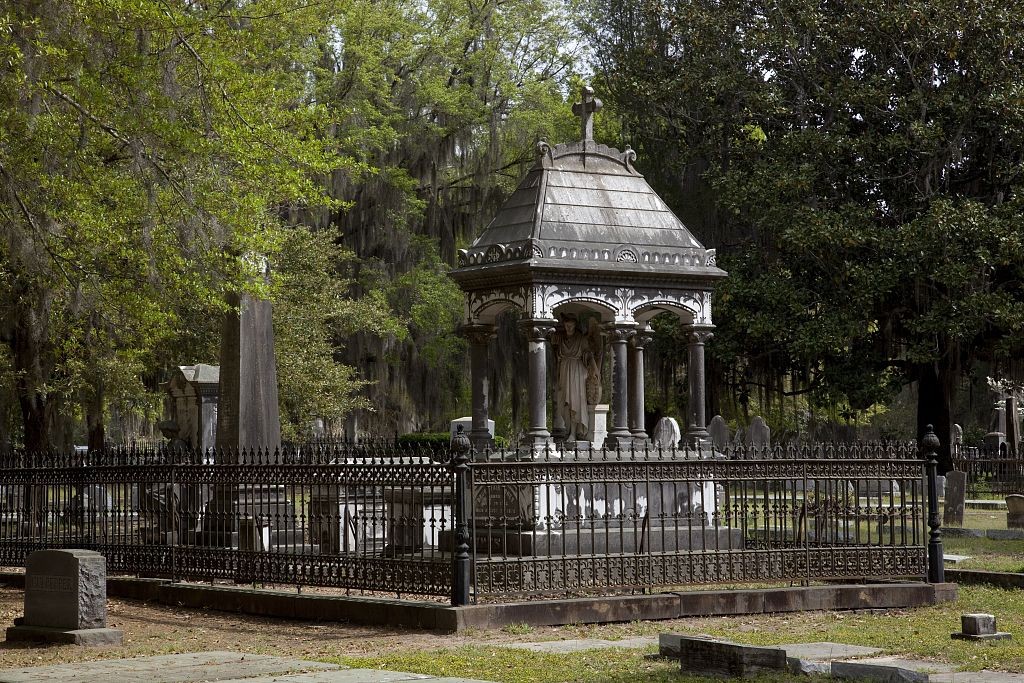 Old Live Oak cemetery ca. 2010 by Carol Highsmith (Library of Congress)
Strange story
A strange story accompanies the removal to Live Oak Cemetery. It is said that since his relatives were not interested in moving him to the city owned Live Oak Cemetery where he could be honored, that Selma's mayor and the local undertaker took matters in their own hands. The story of what took place is from The Tuscaloosa News February 17, 2008 by Ben Windham.
Wearing disguises and accompanied by two laborers, they rode out to King's Bend and broke open his tomb with a sledgehammer. They loaded King's coffin onto a wagon and headed back to Selma. One of the King family servants saw them and sounded the alarm. He tore into the big house hollering, 'Somebody done stole Marse William!'
By then, the Selmians were way down the road.
They hid the coffin at the undertaker's for a while. When they thought things had blown over, they reburied it in a cemetery lot set aside by the Selma City Council. It's still there today."
According to Ben Windham of The Tuscaloosa News, the "subject of King's sexuality is still a topic of debate. King had an exceptionally close relationship with Sen. James Buchanan of Pennsylvania, who was destined to become president." Some historians believe they were lovers.
SOURCE
The Tuscaloosa News, Feb. 17, 2008 by Ben Windham, Vice president from Alabama may have led secret life.
ALABAMA FOOTPRINTS Confrontation: Lost & Forgotten Stories (Volume 4) is a collection of lost and forgotten stories that reveals why and how the confrontation between the Native American population and settlers developed into the Creek-Indian War as well as stories of the bravery and heroism of participants from both sides.
Some stores include:
Tecumseh Causes Earthquake
Terrified Settlers Abandon Farms
Survivor Stories From Fort Mims Massacre
Hillabee Massacre
Threat of Starvation Men Turn To Mutiny
Red Eagle After The War