[Do you like peanuts? Then head to the "Peanut Capital of the World" in Dothan, Alabama November 4-13, 2016 for the National Peanut Festival.  The location of the National Peanut Festival is at the fairgrounds on US Highway 231 South.]
"With over 200 acres, 2 exhibit buildings, an amphitheater, an open air arena and an Ag complex, the fairgrounds are now capable of hosting year-round events and further promoting agriculture in the Wiregrass area, in addition to hosting the yearly harvest celebration. Today, the National Peanut Festival has grown from a three-day event in 1938, to a ten-day event with attendance in excess of 150,000 fairgoers."
Heart of Peanut Country
Dothan is the heart of peanut country. The majority of all the peanuts grown in the Untied States area grown within a 100 mile radius of Dothan.
The festival first started on a "near freezing Thursday Thursday, November 10, 1938. It lasted three days, and included a pageant, parade, play and a grand ball. The guest speaker that year was Dr. George Washington Carver.
The festival became an annual event until 1941 when it was postponed until the end of World War II. However, it was renewed in 1947 and has continued each year since.
Parades were popular in Alabama after World War II and the National Peanut Festival of 1955 held in Dothan, Alabama was no exception when the very popular cowboy star Tex Ritter attended.
According to the the National Peanut festival website:
"The National Peanut Festival, the nation's largest peanut festival, is held in Dothan, Alabama each fall to honor local peanut farmers and to celebrate the harvest season. Located in the southeast corner of Alabama, Dothan is known as the "Peanut Capital of the World" and is a prime location for growing peanuts. In fact, if you're in Dothan you're in the heart of peanut country, considering the majority of all the peanuts grown in the United States are grown within a 100 mile radius of Dothan."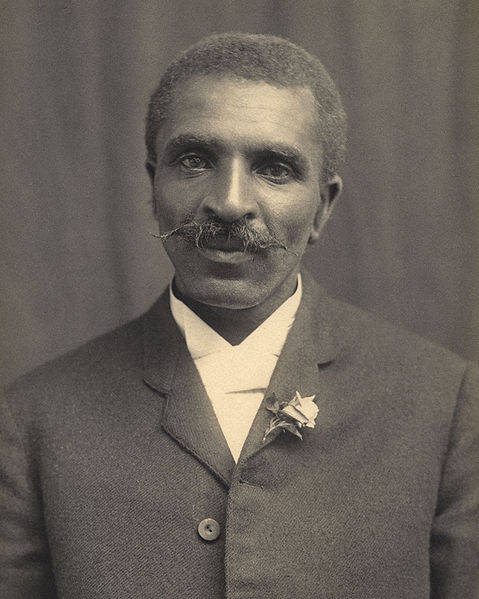 "Dr. Carver was a modest, unassuming man from the Tuskegee Institute who gained international fame with his development of over 300 products from the peanut." Dr. Carver introduced peanuts to the Wiregrass and they saved the area after boll weevils destroyed the cotton crops.
Mural of George Washington Carver on wall in Dothan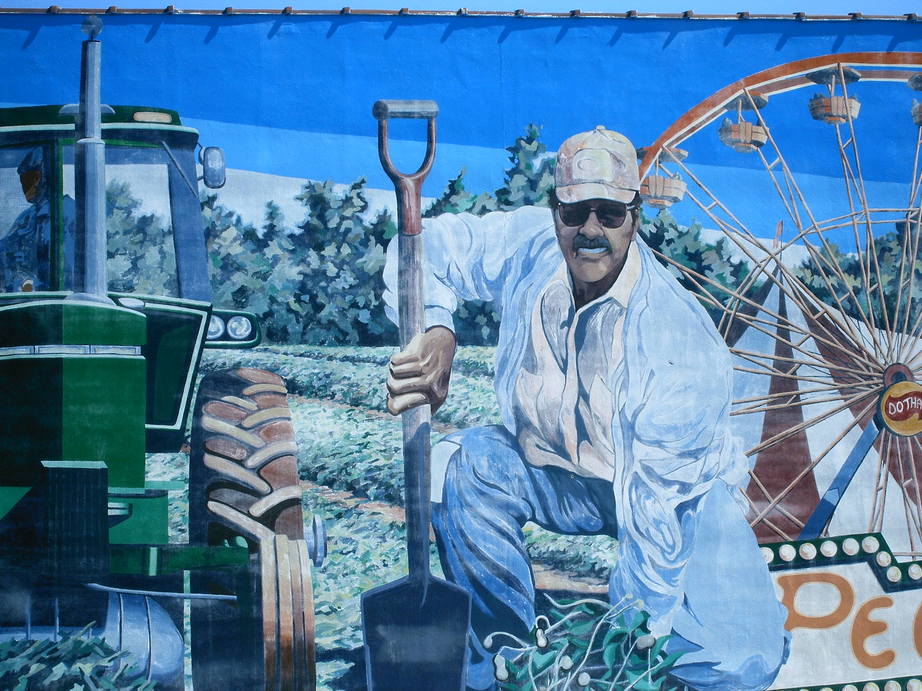 The festival continued through 1941, but was postponed until after WWII ended. After the war, in 1947, the festival started again and has continued every year since then. It was held at various locations in Houston County until it finally settled on its current location at the fairgrounds on US Highway 231 South in 1999.
 Program from Boiled Peanut World page  Bret W. Moreland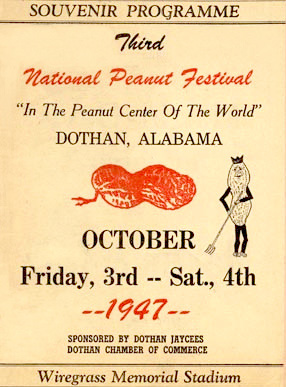 In 1990, Garth Brooks performed to packed crowds in the Farm Center Arena and traffic was backed up completely around Ross Clark Circle.
Gold Peanut in Dothan, Alabama
In 1996, on another freezing day, Dr. George Washington Carver's statue was dedicated.
Today, the festival is a ten-day event with attendance in excess of 150,000. The event has games and amusement rides on a large midway, animal acts, agricultural displays, an outdoor amphitheater with live music concerts by national recording artists, beauty pageants, arts and crafts displays, contests, food and a two-hour parade. In the last event in November 2014, more than 160 bands, floats, pageant queens, elected officials and local celebrities took part in year's parade.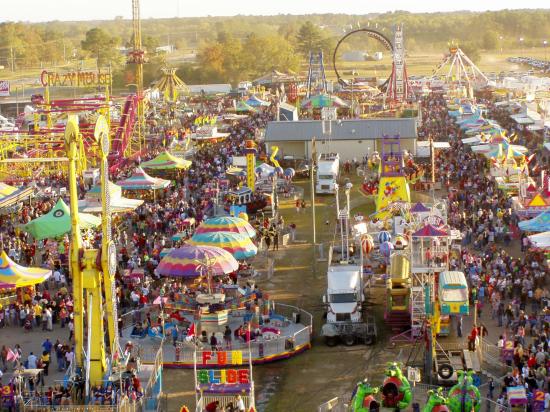 Great site to learn more about the Dothan Peanut Festival! 
References: http://www.troy.edu/wiregrassarchives/
Some stories include:
The true story of the first Mardi Gras in America and where it took place
The Mississippi Bubble Burst – how it affected the settlers
Did you know that many people devoted to the Crown settled in Alabama –
Sophia McGillivray- what she did when she was nine months pregnant
Alabama had its first Interstate in the early days of settlement
Check out genealogy books and novels by Donna R. Causey