Happy Birthday!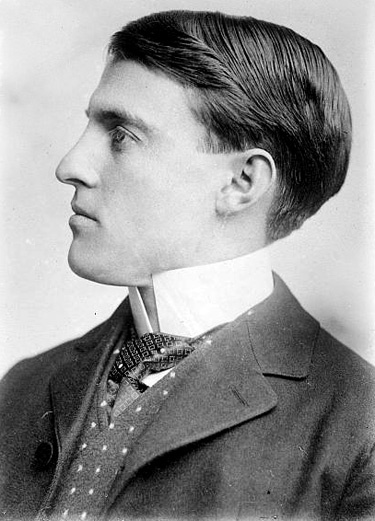 DR. MILLER REESE HUTCHINSON
BIOGRAPHY and GENEALOGY
(1876-1944)
Mobile, Alabama
Dr. Miller Reese Hutchison was born August 6, 1876, in Montrose, Baldwin County, Alabama the son of William Peter and Tracie (Magruder) Hutchison. He attended Mobile public schools and took a keen interest in mechanics and technology. He continued his schooling at Marion Military Institute (class of 1890) and Spring Hill College before finally completing his education at the Alabama Polytechnic Institute at Auburn. (now Auburn University).
"Described in his obituary as "one of the nation's greatest inventors and scientists," Dr. Miller Reese Hutchison, MMI Class of 1890, served as Thomas Edison's right-hand man (Edison called his assistants "muckers") for a number of years in the Edison Laboratory in West Orange, New Jersey."
"While a student, Hutchison hoped to benefit a friend who was deaf and mute. He developed the electrical hearing aid (which he called the "Akouphone") after much research, including a time of study at the Alabama Medical College. He obtained a patent for the device in 1895. He succeeded in improving the man's hearing but never succeeded in interesting him in mastering speech. He continued to improve the device, patenting the "Akoulophon" in 1898, which was sold by the Akouphone Company of Alabama for $400. The more portable version known as the "Acousticon", patented in 1902, found the greatest success and garnered worldwide attention. Hutchison was brought on board the Victoria and Albert in the North Sea to personally fit a hearing aid to Queen Alexandria, consort of Edward VII of England. For his successful service, which was reported to have restored her hearing to within 90% of normal, he was given a royal medal, a portrait of the Queen in a jewel-encrusted frame, and a generous stipend."
Acousticon, 1906 hearing aid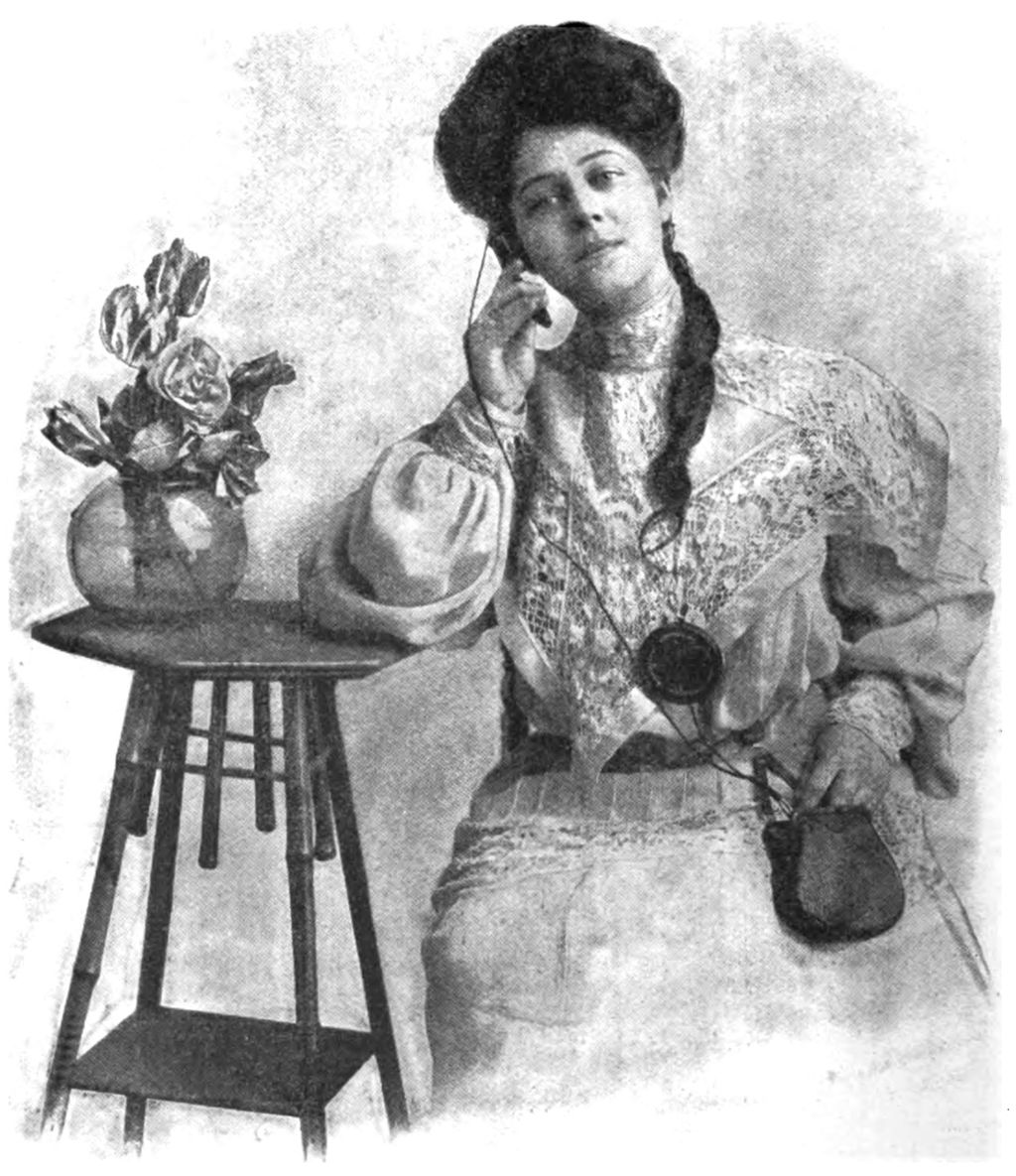 Another invention was the development of an automobile horn, the Klaxon horn, that provided a warning sound with more visceral impact. It had the 'A-OOH-GAH" tone and was sold commercially by Lovell-McConnell Manufacturing of New Jersey and became standard equipment on all GM automobiles.
In 1911 Hutchison became attached to Thomas Edison's laboratory, helping to develop a storage battery for submarines. He was made chief engineer in 1912 and served as Edison's personal representative and advisor on engineering matters.
Hutchison remained faithful to his alma mater, Alabama Polytechnic Institute at Auburn, and donated a 2.5 kW spark gap transmitter and crystal receiver for the school's first alumni homecoming in 1913. He was present and assisted in the first broadcast the station's made which was addressed to "Old Man" Edison in New Jersey at the launch of WMAV-AM. WMAV-AM was the first radio station in Alabama. The message was as follows:
This wireless formally christens the two-and-a-half kilowatt apparatus which I have this day presented to the Alabama Polytechnic Institute in commemoration of the first homecoming of the alumni. The president, the faculty, the alumni, and the student body join me in expressing love and esteem to the father of electrical development.
Edison replied with a congratulatory telegram.
Hutchison married Martha Jackson Pomeroy of Minnesota on May 31, 1901 in New York City. They had four children;
Miller Hutchinson, Jr (1902)
Harold Pomeroy Hutchinson (1904)
Juan Ceballos Hutchinson (1906)
Robley Pomeroy Hutchinson (1908)
The family summered near his wife's family at "Woodside" on Minnesota's Lake Minnetonka.
Hutchison left Edison Labs to found Miller Reese Hutchison Inc. on January 1, 1917, taking with him the sales rights for the Edison Storage Battery. The company's offices were located on the 51st floor of the Woolworth Building in Manhattan.
Among Hutchison's later inventions were a powder-actuated rivet gun and a gasoline additive intended to reduce carbon monoxide emissions.
Hutchison provided the spy camera that was used by Chicago Tribune photographer Tom Howard to secretly take pictures at the electrocution of Ruth Snyder at Sing Sing Prison on January 12, 1928. Hutchison displayed the camera, now at the Smithsonian, to Birmingham photographers during a visit in 1938.
Hutchison died in 1944.
SOURCES
Check out genealogy and novels by Donna R. Causey