Transcribed story from the Birmingham Iron Age which was published on March 19, 1874 reveals what a typical farmers' life was like in Pickens County, Alabama. It has been transcribed here in its original wording to ensure historical accuracy.
Farming Does Pay In Alabama
Ellis Gore, a Free-Will Baptist preacher, furnishes the West Alabamian the following facts going to show that farming does pay, even in Pickens county:
I have been living in Pickens county ever since 1818. Raised my first crop in 1822, on public land. Entered 80 acres of land March 23, 1823—- borrowed $60 of the money to pay for it. Rented land that year to cultivate. In the Fall I built houses and cleared land, and am on the same place yet. I have sold corn, more or less, every year since. At the termination of the late civil war, I owned 13 negroes and other property accordingly. Since then I have hired hands two years, and did very well. Working on shares had then become almost universal. At that I lost. During the two last years I cropped our portions of my land. That was not a success. This year I am hiring some few hands. I do not propose to work upon principles that I know from practice will not pay.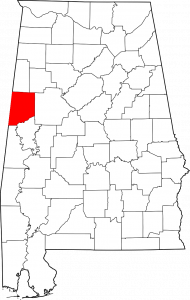 Location of Pickens County, Alabama (Wikipedia)
Last year with a step son 14 years of age and myself, 73 years of age, and a few days hiring occasionally, I made 600 bushels of corn, 1200 pounds of lint cotton, about 400 bushels of oats, and plenty of potatoes, turnips, cabbages, etc. The Dallas county friend reports 15 old hams — I report 17, beside selling and giving to the sick several, and the last one of 23 hams of year before last is now on my table. I have killed 18 good hogs this season, and during these fifty odd years I have never bought pork or bacon but two or three times, and have sold thousands of pounds of each.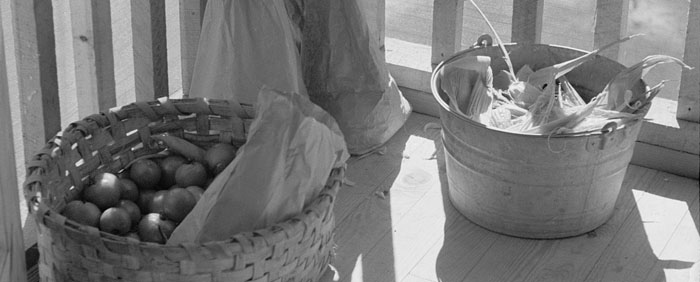 Pay every dime as I go
Since the surrender I have paid $300.50 security money (a dead loss) and have also paid $305 for the building of a church house. I have no commission or grocery merchant, and pay every dime as I go, when change can be made. I know nothing about "hard times," but know something about hard hands. That is the way the thing is done.
I am the father of 21 legitimate children (none others), living or dead. I was 73 years old the 3rd of last October. My present wife is the mother of four living children, two girls and two boys, all born within the last four years; and unless the old man is pensioned off, or something done to stop this wonderful procreation, it would seem that he will soon begin to know something about hard times. I form my own "clubs," and do my own granging. My only transportation is from my hog pen to my smokehouse, and from my cornfield to my crib, and from my gin house to market.