The Fayette County Courthouse burned twice, once in 1866 and again in 1911. There is a traditional story that the first fire was deliberately set by James K. McCollum
James K. McCollum was a colorful character
The McCollum family was one of Fayette County's earliest. Newman McCollum acquired considerable land and built a grist mill and later a sawmill at present-day Hubbertville. In fact, the community that grew around a grist mill and sawmill and was first known as McCollum Mill. The McCollum family cemetery is located on a small rise at the rear of of Hubberville Cemetery.
According to the Hollingsworth-McCaleb Quarterly, James K. McCollum, a member of the McCollum clan, was a 'well to do' planter and land speculator. He was elected to the state legislature and became an aggressive voice for Fayette County. "He was a visionary for his time. He proposed as early as the mid 1800's a flood-control project for the Sipsey River with the view towards dredging the river and eventually using it to ship goods downriver. The dredging issue has surfaced in recent years and remains unresolved to this day, 150 years later."
James K. was a colorful character. One traditional story (but never proven) states that "he burned the Fayette County Courthouse in 1866, to delay the trial over his debt situation (after the Civil War) involving his father's will. Another story tells of his returning from a visit to Mississippi and found the river flooded and all his crops ruined. The story goes that he walked down to the riverbank and flung his new hat into the raging water and looked up into the heavens and said, "you've taken everything else, you might as well have this too."
Fayette County incorporated 1821
In the early 1800's, there was only a handful of settlers and traders in the Mississippi area and Alabama was not yet a separate territory. It was not until after the Battle of Horseshoe Bend in 1814 that the area opened up to a large number of immigrants. The first mail route was established in 1818 to serve the area and it consisted of only a single rider on a horse who delivered mail once a week. Two days after Alabama gained statehood in 1819, the legislature created the first highway project when it authorized the construction of the Byler (Toll) Road, which was completed through the Fayette area in 1822. On January 15, 1821, the town was incorporated as Fayette Court House.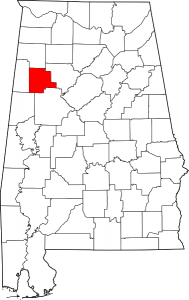 Fayette County, Alabama
Fayette County, Alabama was created by the legislature December 20, 1824. Its territory was originally a part of Tuscaloosa and Marion Counties. The new county lost its western section with the formation on February 4, 1867 of Jones County. Jones County's name was changed first to Sanford, and still later, to Lamar.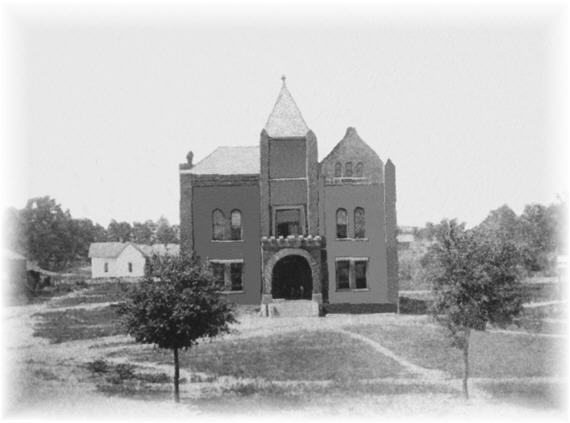 Old Fayette County Courthouse (1892)
Fayette County was named in honor of General LaFayette, the distinguished Frenchman and patriot of the American Revolution, who was making his second tour through the United States at the period of the formation of the county. Around 1824, the Newman, Hollingsworth, Ford, and Galloway family moved to the area.
Indian town sites were south of the village of Texas
The territory included in Fayette county is not along the early trails within the state and there are no references to Native American towns within its limits in history. "In the extreme northern section of the county, just south of the village of Texas, is a town site, where pot sherds, arrow and spear-points, and some broken pipes have been recently noted. The site is a half mile back on the high ground."
On the McConnell plantation along the road running northeast from the town of Fayette, and about half a mile off Sipsey River, near Antioch church, is a group of mounds. The name Luxapallila (popularly referred to as meaning "Floating Turtle," but more properly "Creek where the terrapin crawls"), given to the river of that name, indicates aboriginal occupancy. The territory in the county was undoubtedly a common hunting ground of the Creeks, Choctaws and Chickasaws.
Two fires destroy court house records.
The first post office was established at Fayette Court House (the county seat) 14 Feb 1826. The name of the office was changed to Fayette 26 May 1892. A courthouse fire in 1866 resulted in the loss of numerous early records. A second fire occurred on March 24, 1911 when additional county records were lost.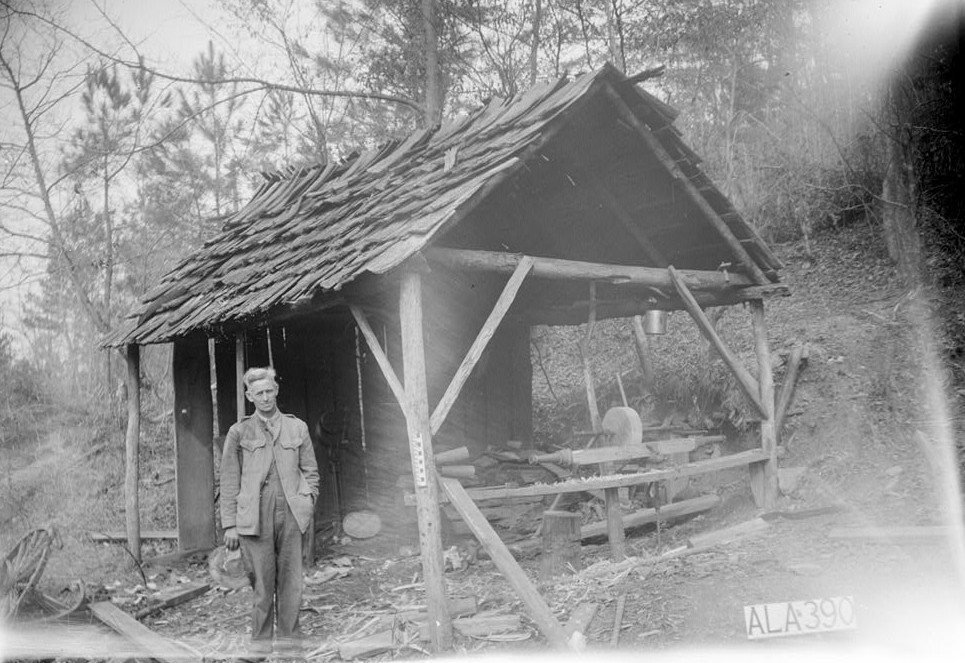 Alex Bush, Photographer, April 4, 1936 View of shop- McCaleb-Hollingsworth Mill, Mill Creek, Fayette, Fayette County, AL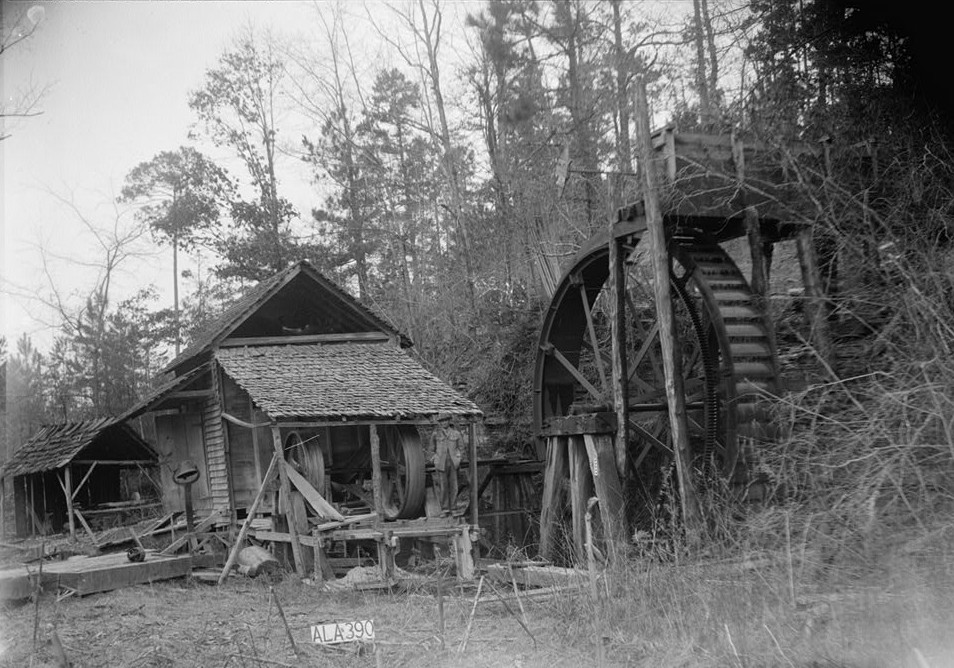 Alex Bush, Photographer, April 4, 1936 – McCaleb-Hollingsworth Mill, Mill Creek, Fayette, Fayette County, Alabama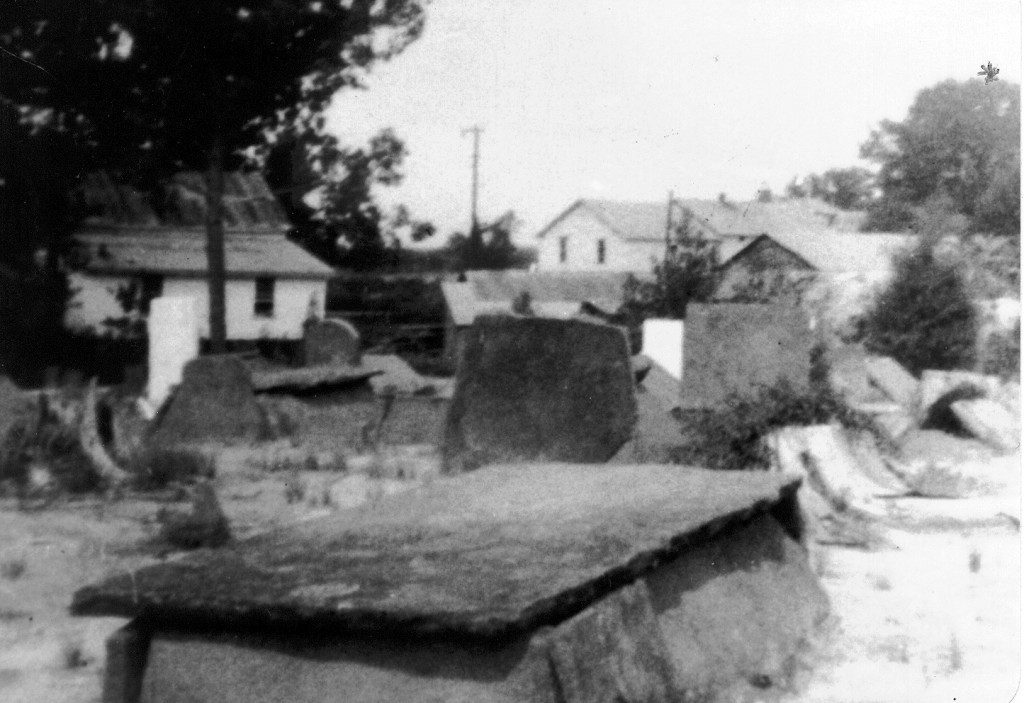 James K. McCollum grave at Hubbertville Cemetery – Photo from Hope McCollum Greco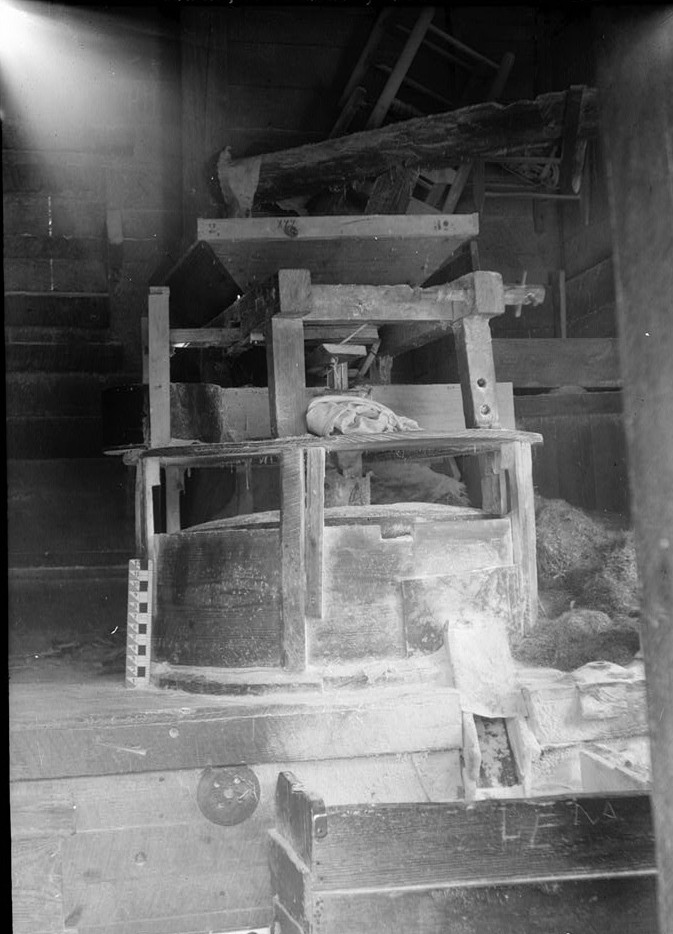 Alex Bush, Photographer, April 4, 1936 Mill Hopper – McCaleb-Hollingsworth Mill, Mill Creek, Fayette, Fayette County, AL
Fayette County early churches
The early religious denominations of the county were for the most part Methodist, Primitive Baptist, and Presbyterian. The preachers were itinerant or local preachers who received no pay but made their living as other men did. Hopewell Primitive Baptist Church was constituted in 1818, Macedonia Primitive Baptist Church in 1823, and Salem Baptist Church in 1824. Fayette Methodist had its beginnings in 1832, although the county had been a part of the North River Circuit as early of 1824.
"One of the greatest misfortunes to strike the town of Fayette was the second fire that swept through the business district in 1911. It was on Friday, March 26, at 6 A.M., when fire was discovered in a drug store. Fanned by a brisk wind, the flames spread rapidly over the town. In a short time businesses were in ashes. The court house stood in ruins and several buildings were smoldering in charred heaps. Townspeople, who formed a bucket brigade, were credited with saving a part of the residential section. Losses other than the court house (the third Fayette County Court House to burn) were the jail, bank, newspaper plant, twenty-three business houses, and seven residences. There were also several minor injuries reported. Fayette had once more lost all its records of births, marriages and other documents of historical importance."
As the town began to rebuild, the town council passed building codes requiring all downtown structures to be constructed of brick, stone, or concrete. "The centerpiece is the Fayette County Courthouse, completed in 1912. The two-story, Neoclassical structure sits in the middle of a park with memorials and monuments scattered throughout. A tree-lined sidewalk leads from the street to the courthouse's portico, which features four Ionic columns supporting a triangular pediment. The building is topped with a columned dome, the front face of which is adorned with a clock."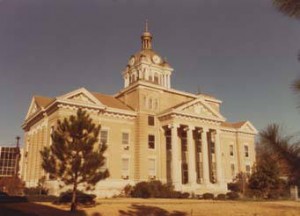 Fayette County Courthouse ca. 1976 (Alabama State Archives)
"Today Fayette is still a thriving town with a pride in past accomplishments and a sense of confidence of the future based on those past efforts handed down by the founders and continued to this day."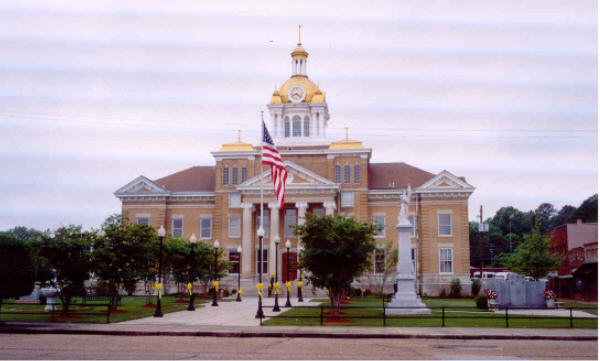 Fayette County Courthouse 2004 (Rootsweb – Ancestry.com)
SOURCES:
Library of Congress
Owen, Thomas McAdory. History of Alabama and Dictionary of Alabama Biography. Chicago: S. J. Clarke Publishing Co., 1921.
Wikipedia
RELATED STORY
As the family historian, do you have friends and family ask you how to get started in family research? This is a hard question to answer in a few minutes. Refer them to the book below to help them get started in this fun hobby. Makes a great gift!
WHERE DO I START? Hints and Tips for Beginning Genealogists with links to Free On-line resources
Save time and avoid pitfalls in your research. Where Do I Start? is filled with simple, no-nonsense instructions to set you on the path of your families' ancestry with the following information:
WHERE TO FIND – on-line resources, experienced genealogists will not be aware of many of these.
COURT RESEARCH – how to do courthouse research, where to find birth, death, social security records free on-line.
EIGHTY – ONE QUESTIONS – you should ask your elderly loved ones before it's too late. TIPS ON BREAKING DOWN THE WALL – Everyone faces some difficulties in research, often called a 'brick wall' butWHERE DO I START? Hints and Tips for Beginning Genealogists with links to Free On-line resources


provides suggestions for overcoming them.