I recently ran across these interesting fox hunting photographs at the Alabama Department of Archives and History taken in Barbour County, Alabama in the 1930s. I decided to investigate fox hunting a little further and discovered some interesting facts.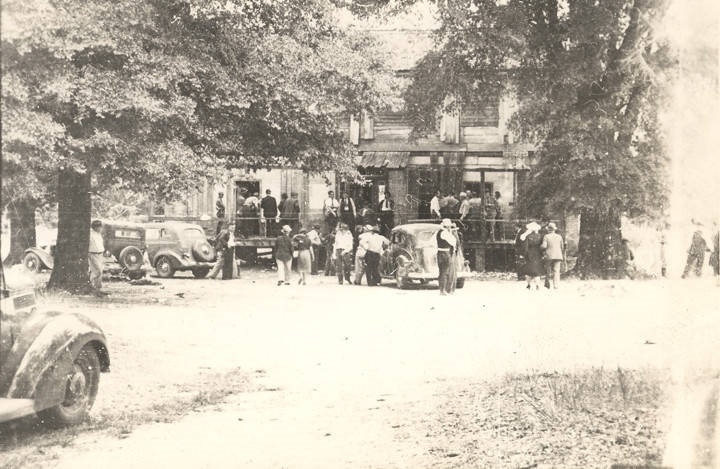 Fox hunters going to the barbecue at the Alexander home" in Barbour County, Alabama Q2258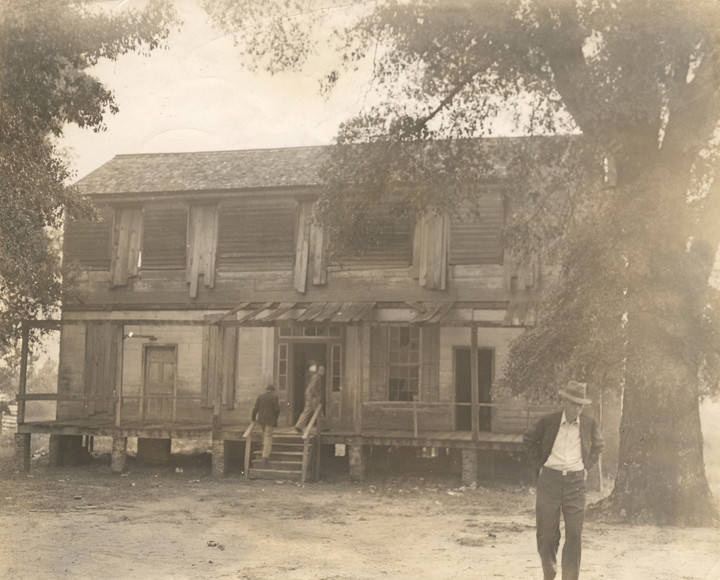 Alexander House, owned by M. E. Hudson of Clayton, Alabama. This house, located eight miles south of Eufaula, was 104 years old at the time of the photograph (ca. 1940). It was the scene of the Southeast Alabama Fox Hunters' Field Trials in October 1939. Q1887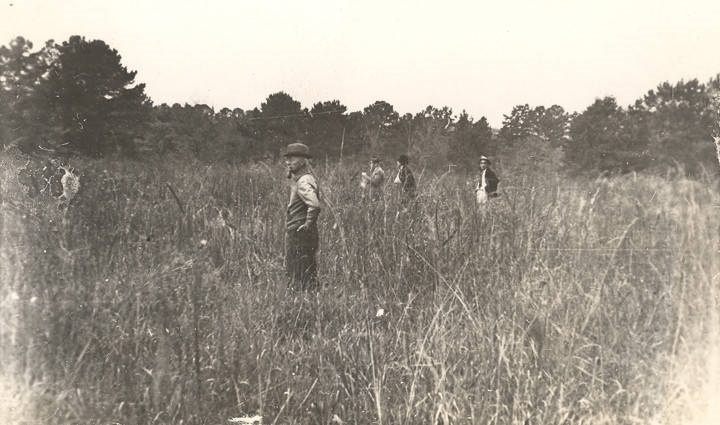 Fox hunters on the Alexander plantation in Barbour County, Alabama (ca. 1940) Q2264
Did you know that:
Evidently, fox-hunting is shrouded in controversy today and has even been banned in Great Britain since 2005.
Fox hunting has been a part of America since colonial days.
Fox hunting originated in the 16th century in the form which was practiced legally until 2005 in Great Britain, but it also takes place all over the world.i
According to the Masters of Foxhounds Association of America, Englishman Robert Brooke was the first man to import hunting hounds to America, bringing his pack of foxhounds to Maryland in 1650 along with his horse.ii
George Washington and Thomas Jefferson kept packs of foxhounds before and after the American Revolutionary War.
While the idea of fox hunting typically evokes the image of red-coated gentry pursuing animals on horseback, fox hunting in the rural South was part of a more informal tradition where local hunters gathered at a good vantage point primarily to listen to their dogs on the chase.
According to  Madison.com, today "there are nearly 160 organized foxhunting clubs in the U.S. and Canada and the American hunt is a chase, with the intent not to kill a fox."
A good hunt by Alabama standards is when the hounds really "put the music to you." The dogs trailing, running and musical skills are the focus. The ideal hunt is for the fox to circle around as expected so hunters can tune in for five hours or more of canine music, while clustered around a campfire perking of perking coffee.
A true fox hunter stays out all night and tries to get his dogs up in the morning.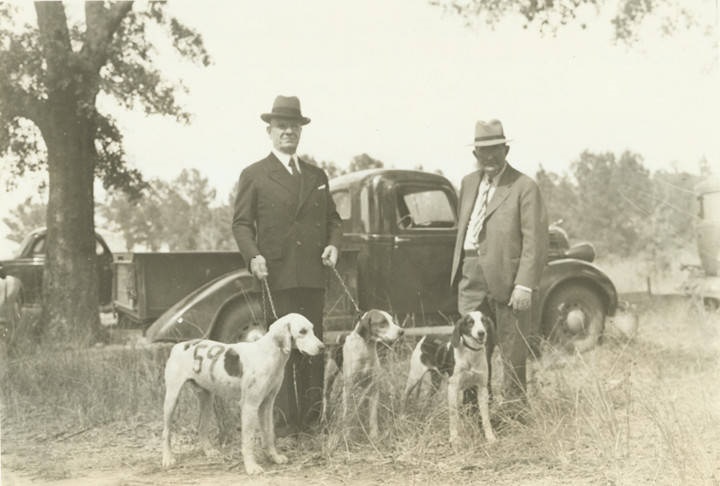 Congressman Harry Steagall with his three favorite hunting dogs at the Southeast Fox Hunters Association in Barbour County, Alabama October 1938 Alabama Writers' Project Q456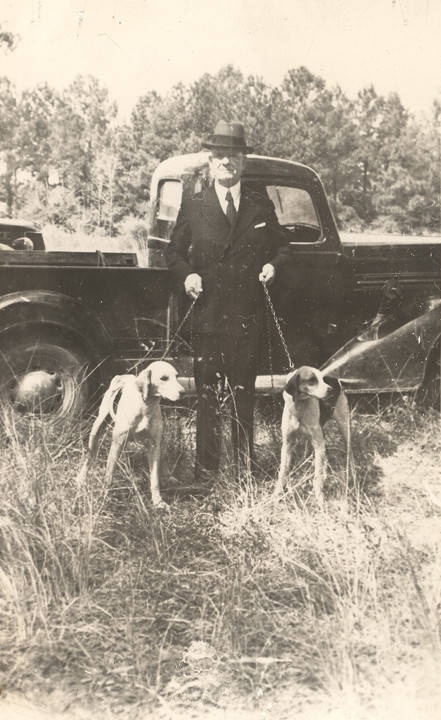 Congressman Henry Steagall with two dogs at a fox hunt in Barbour County, Alabama.October 1938 Alabama Writers' Project Q2262
Bob Goode on horseback at a fox hunt in Barbour County, Alabama ca. 1930s -1940s Q2257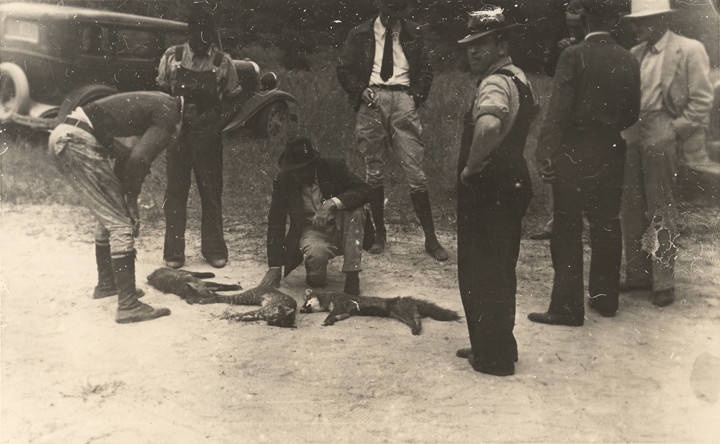 Men looking at foxes caught during a hunt in Barbour County, Alabama. The animal in the center looks like a type of spotted cat rather than a fox. ca. 1930s- 1940s Alabama Writers' Project Q2263
Men sitting or leaning against a vehicle as they watch a fox hunt in Barbour County, Alabama. Mr. Pitts of Pittsview is 86 years old, knows the name of the 250 dogs and never misses a hunt. ca. 1930s – 1940s Alabama Writers' Project Q2261
For hunting rules and regulations in Alabama, see Outdoor Alabama, Alabama Department of Conservation & Natural Resources.
SOURCES
Wikipedia
Nancy Jackson, Fox hunting different in Alabama, Gadsden Times Nov. 22, 1983
Read about an colonial fox hunt in colonial American in Discordance: The Cottinghams (Volume 1)

 – 

A novel inspired by the experiences of the Cottingham family who immigrated from the Eastern Shore of Virginia to Alabama